Central Africa was by far the region where startups raised the least funding through deals of 3$100K and over with a total of $51 million in 2022, according to data from Africa: The Big Deal.
Funding in the region represented only 1.1% of the funding raised on the continent, however, YoY growth was commendable, as start-ups raised more than double the amount that had been raised in 2021 ($24m).
The number of $100k+ deals also grew YoY – from 12 in 2021 to 14 in 2022 – and represented 1.4% of the continent's total.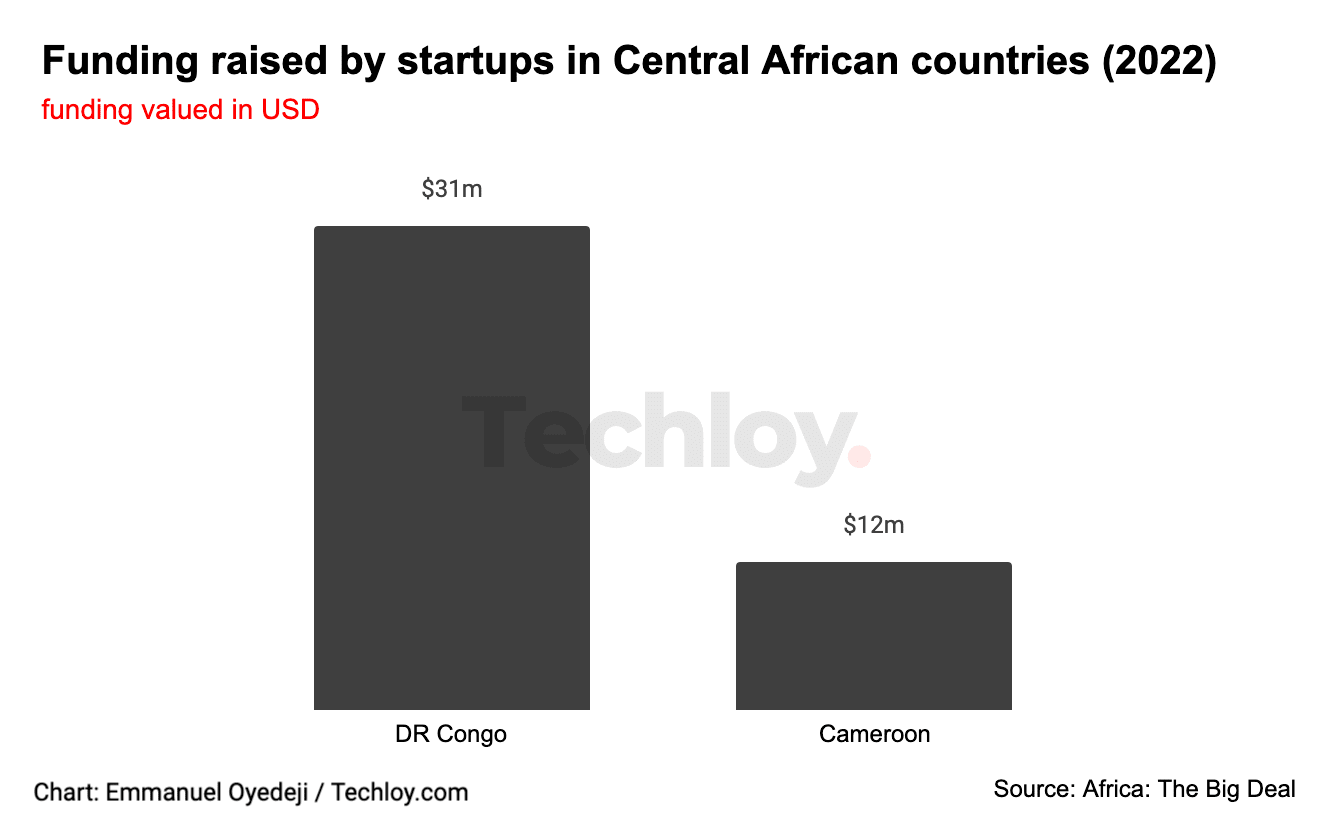 Only two of the eight countries that make up Central Africa saw at least one $100k+ deal last year: DR Congo and Cameroon.
DR Congo recorded 5 $100k+ deals in 2022 (vs. 4 in 2021) and the total amount raised more than tripled, from $12m in 2021 to $39m last year. while funding raised in Cameroon was flat YoY ($12m) while one more $100k+ deal was recorded compared to 2021 (9 vs. 8).
Some of the notable funding rounds in the region include DRC's Jambo, which raised a $7.5m Seed round in February, followed three months later by a $30m Series A round in May, and Ejara's $8m Series A in Cameroon. It means that outside of Jambo and Ejara - both in the 'crypto space' -, start-ups in the region raised a mere $5m in 2021.