CHARTBOX: Best startup ecosystems in Africa
Find out the best startup ecosystems in Africa.
According to StartupBlink's 2019 Global Startup Ecosystem Rankings Report that analyses startup ecosystems in 1,000 cities and 100 countries, Lagos has the best startup ecosystem in Africa, followed by Nairobi and Cape Town.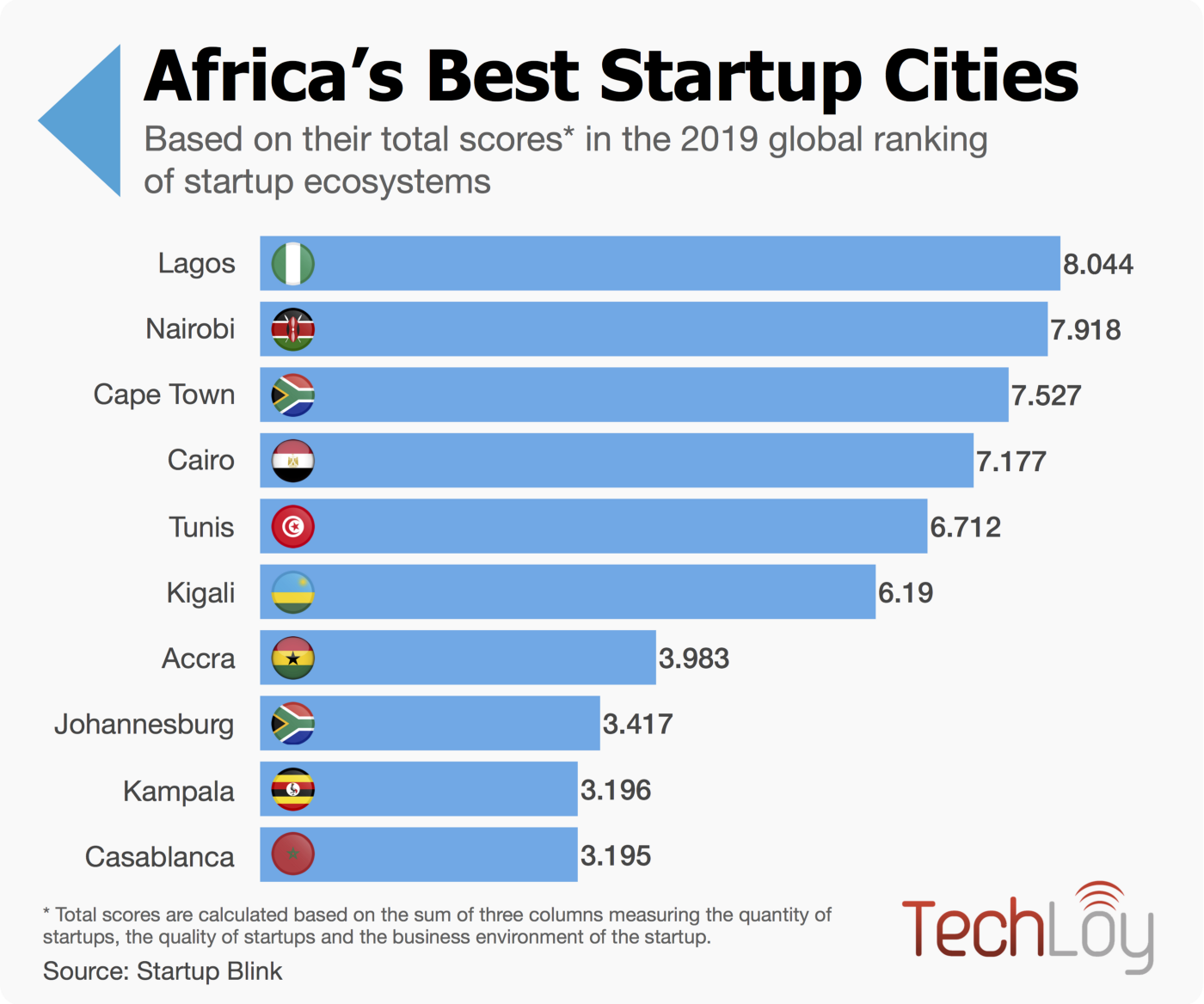 Editor's Note: Thank you for using our infographics or sharing them on social media. Find more insights on Techloy.