The Chinese smartphone market is experiencing a surprising shift as the entry-level segment (<$150 wholesale price) shows significant growth even as the overall market declines by 5%. Counterpoint's China Quarterly Smartphone Report reveals that in Q1 2023, the entry-level segment increased by 22% YoY to 12%, defying the downward trend.
Chinese smartphone manufacturers have traditionally targeted the premium segment where profit margins are higher, aiming to challenge established players like Apple, however, the entry-level segment has continued to experience an unexpected surge highlighting its resilience and importance in China's digitalized society.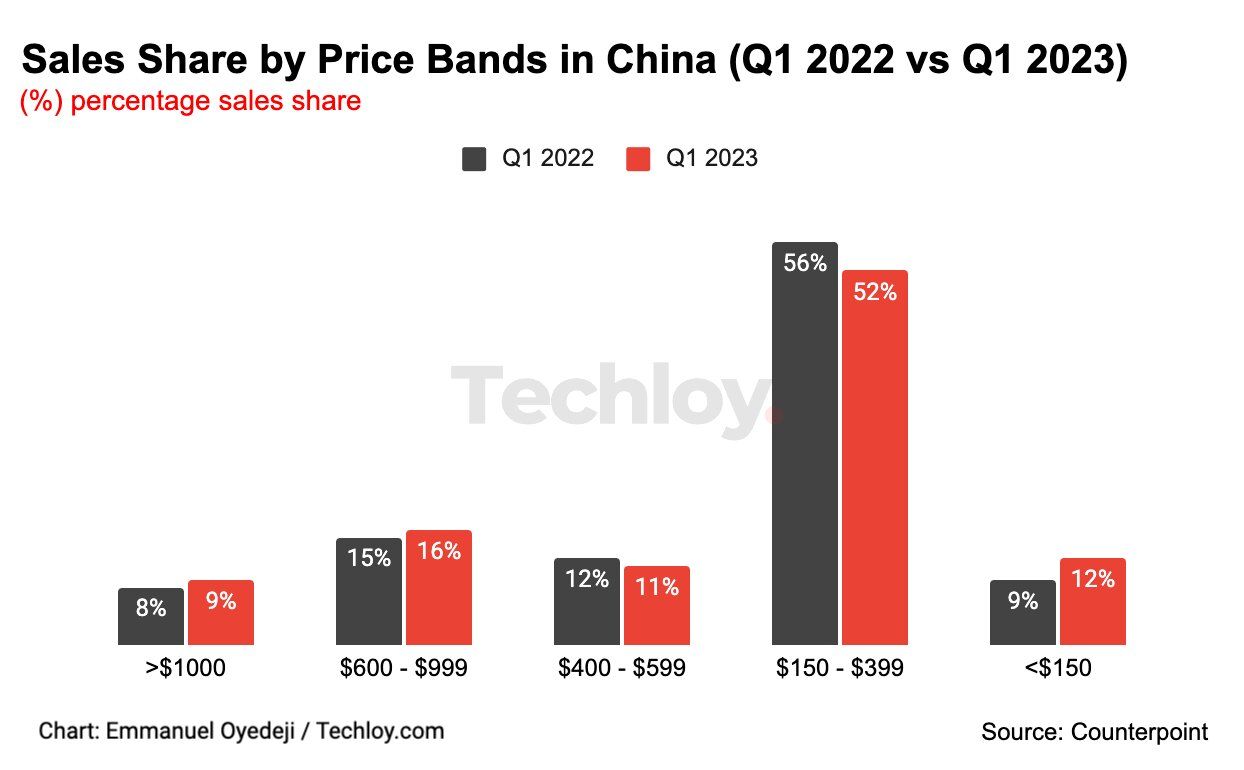 According to the report, the entry-level segment peaked in 2020 with a 23% sales share during the COVID-19 pandemic when smartphone penetration increased due to non-contact services and health code requirements in China, however, the chip shortage in the following year, 2021, led to higher manufacturing costs and declining sales of entry-level smartphones to only 14% and a sustained fall in 2022 at 12%.
As of now, the demand numbers of the entry-level segment have now begun on an incline as manufacturing costs have now declined over the past few quarters, allowing the inclusion of advanced features like 5G in the segment. The demand is expected to persist, particularly among teenagers and senior citizens, despite potential changes in consumer groups.