According to a report by market research group, Counterpoint, China's passenger electric vehicle (EV) sales almost doubled in 2022, growing 87% YoY, and accounting for nearly 59% of the global EV sales volume.
In the year, the country was the second fastest-growing market among the world's top 10 EV markets in terms of sales in 2022, with more than 94 brands cumulatively offering over 300 models ranging from just $5,000 to over $90,000. Japan was on top with a 119% YoY growth.
EVs accounted for one in four cars sold in the country in 2022, however, the share of battery EVs (BEVs) in the country's total EV sales decreased in the year, with plug-in hybrid EVs (PHEVs) increasing their share to 24%.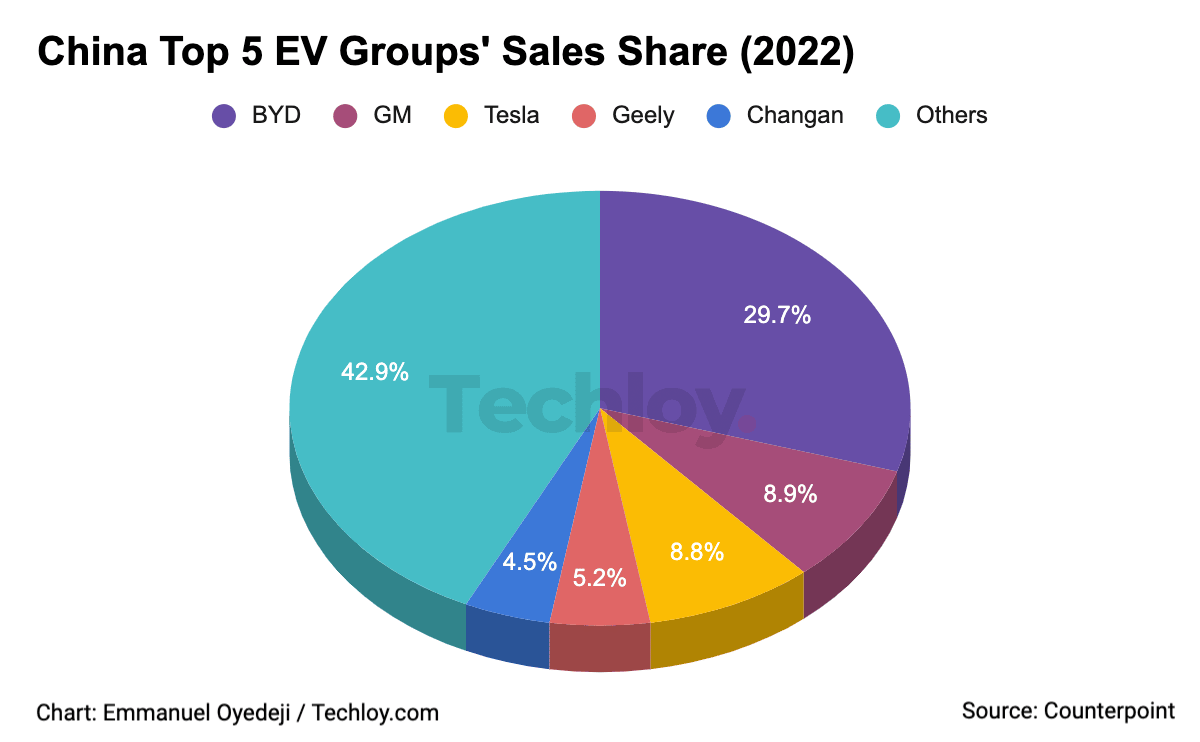 Local brands commanded 81% of the EV market, among which BYD, Wuling, Chery, Changan and GAC are a few of the top players.
BYD led the market share after an 11% YoY in 2022 to reach 29.7% sales share, with six out of the top 10 models in the Chinese market coming from the brand, compared to just three in 2021.
Foreign brand, General  Motors was in second place, while Tesla took the third position after a near 5% YoY drop in its market share due to production halts and supply chain problems in 2022 caused by the resurgence of COVID-19.
Meanwhile, China also has a wide range of EV start-ups, like Nio, Xpeng, Neta, AITO, IM Motors, Zeeker, Aiways and Livan, which are performing well and are giving strong competition to established foreign brands.