Joining the ranks of eco-friendly transportation pioneers, like Y in France, leading Chinese automaker BYD is bringing its electric prowess to the French market.
The world's top EV manufacturer with an impressive lineup of three electric models – including the Atto 3, Han, Tang, as early as this month and Dolphin and Seal later this year – is set to captivate French electric car enthusiasts.
BYD has bridged partnerships with major local dealer networks like BYmyCAR, Kroely and Bodemer, with plans to open 15 to 25 sales locations in the country before the end of the year, and an ambitious 100 such locations in the future.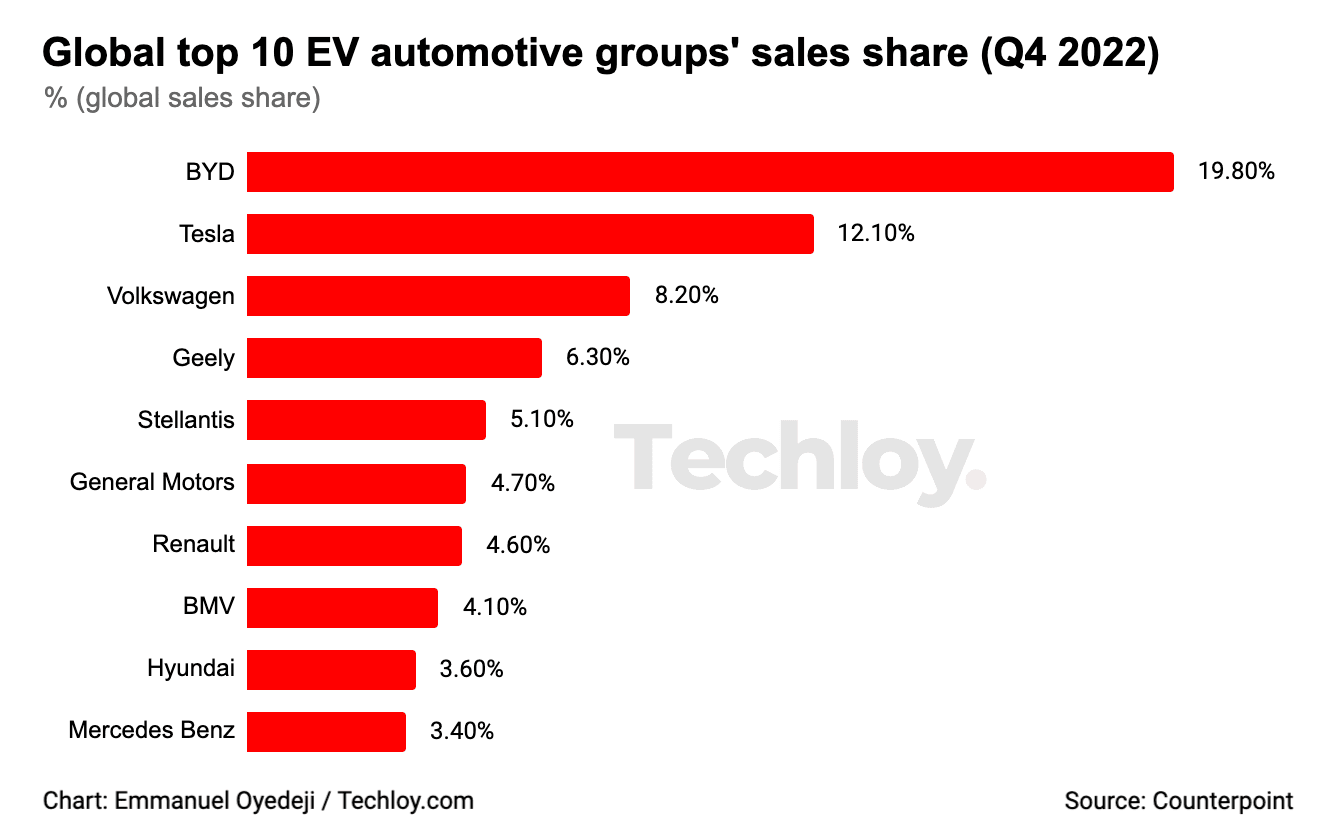 The EV car company will now have to go head-to-head with local brands like Renault and Peugeot and other international brands like Tesla for a share of the French EV market.
With an already established strong presence in several European countries, including Norway, Germany, Belgium, Luxembourg, the UK, Ireland, Germany, Austria, Spain and Portugal and the Netherlands, BYD says it is also extending its reach into Italy, Hungary, while "further European countries" will follow in 2024.
Summarily, as the Chinese car brand expands its presence in European countries, it aims to revolutionize the automotive industry by promoting the adoption of electric vehicles as a practical and eco-conscious choice across the continent.