Colombia's smartphone shipments fell 3% YoY in 2022 affected by macroeconomic headwinds, nevertheless much less compared to the overall LATAM's 5.5% YoY drop, according to Counterpoint latest research.
Samsung, Apple and ZTE grew in double digits in 2022, recording 14%, 26% and  50% respectively year on year, the growth reflects the brands' good channel management processes in the country. Also brand equity, as consumers tend to prefer known brands amid economic uncertainty.
Motorola and Xiaomi suffered specifically in the premium and flagship devices. Motorola declined 38% YoY, while Xiaomi witnessed a 10% YoY decrease. Even local kings, or the 'Others' category, shipped 8% less YoY.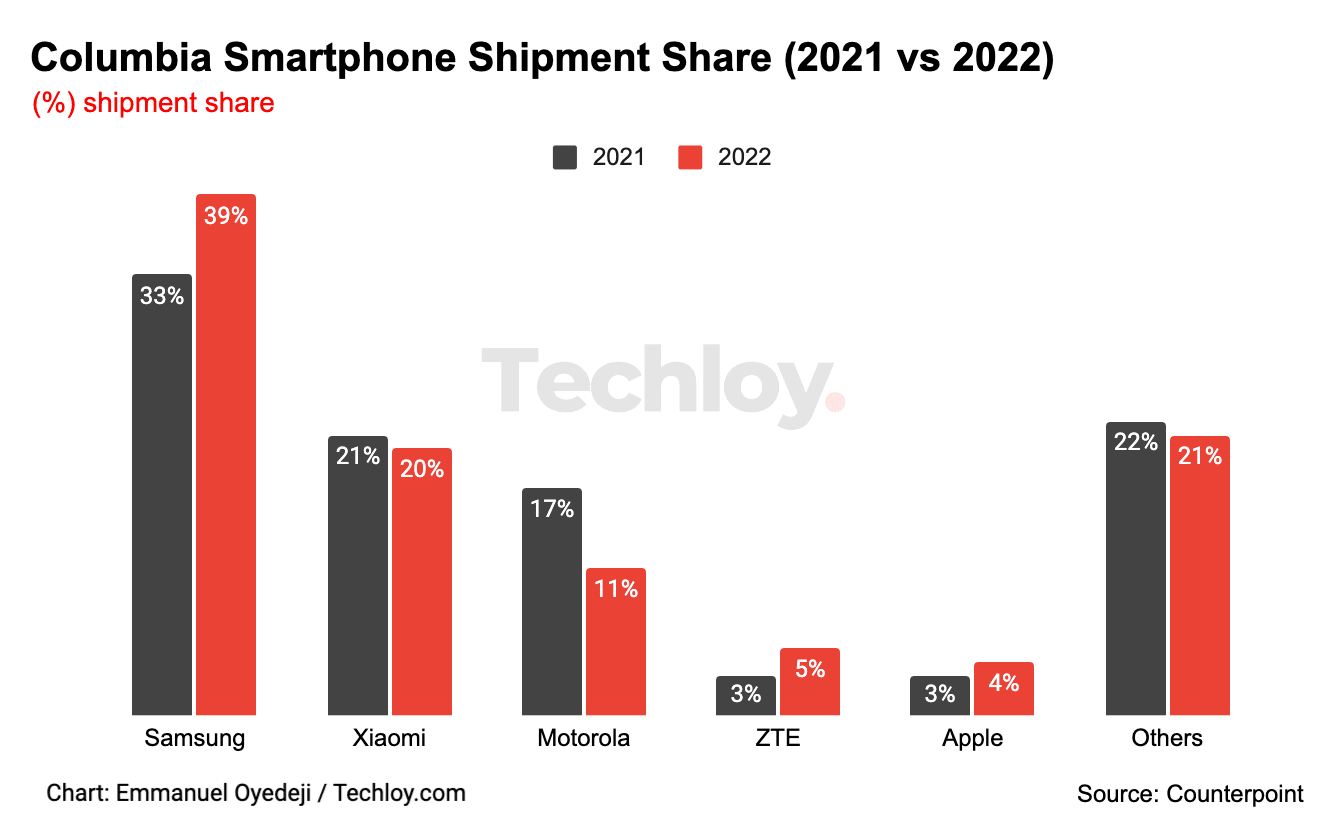 Rising stars like HONOR saw a 200% YoY growth while incumbents like HMD saw double-digit declines of more than 40%. Tecno on the other hand saw another year without a trace of presence in the operator channel reflecting its lack of exposure to most customers.
In an outlook for the year, the market analyst expects the market might continue to decline as end users are showing more appetite for outdoor experiences. Also, the replacement cycle continues to lengthen while shipment units recover to pre-pandemic levels.
Nevertheless, the market still has room to grow as the 5G network rollout picks up and drives the need for upgrades.