Entertainment app spending has begun to drive global app revenue, recording growth incline as Game spending declined in 2022, per a Sensor Tower report.
According to the report, TikTok and Netflix emerged as leaders in worldwide Entertainment app spending. Both apps also emerged as the top non-Game apps that users of top-grossing Game apps worldwide are most likely to spend time on in the year.
TikTok, particularly, saw an increasing amount of digital ad spend due to a growing active user base, high levels of engagement, and reportedly lower advertising costs.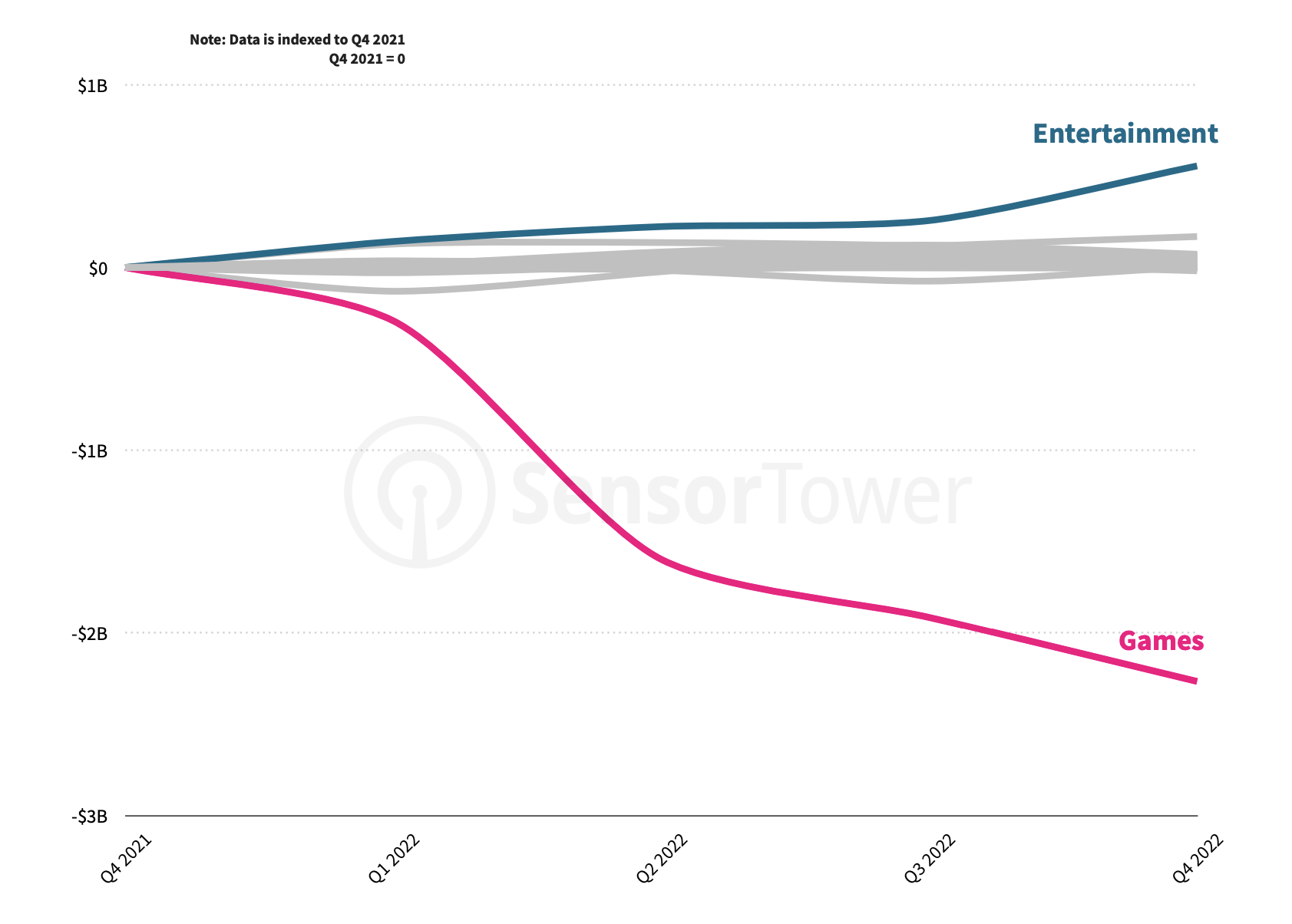 From a geographic standpoint, the U.S., China, and South Korea were the main drivers of the spending growth seen by the Entertainment app category, while TikTok, HBO Max, and Disney+ were among the fastest-growing apps by consumer spending in 2022.
In the year, Entertainment app revenue in the U.S. was twice that of Social Networking, but Game apps still had the highest total amount spent. Meanwhile, TikTok was again the top-grossing Entertainment app in the country and the fastest-growing app by consumer spending, followed by TV streaming apps like HBO Max.
The increase in Entertainment revenue and concurrent decrease in Game spending raises the question of whether game users are now switching to Entertainment apps, especially those that are looking to incorporate gaming features, such as TikTok and Netflix.