China led the global mobile app spending as global consumer mobile spending make a downtick in 2022, amid the current economic downturn, according to a report by Data.ai.
According to the State of Mobile 2023 report, although global consumer spending trended downward in 2022 by -2% YoY, only a handful of markets including China – which led globally –, Taiwan, Brazil, Hong Kong and Mexico bucked this trend at 12%, 15%, 22%, 34% and 17%, respectively. About a third of global spending on mobile games was on titles from China-based companies.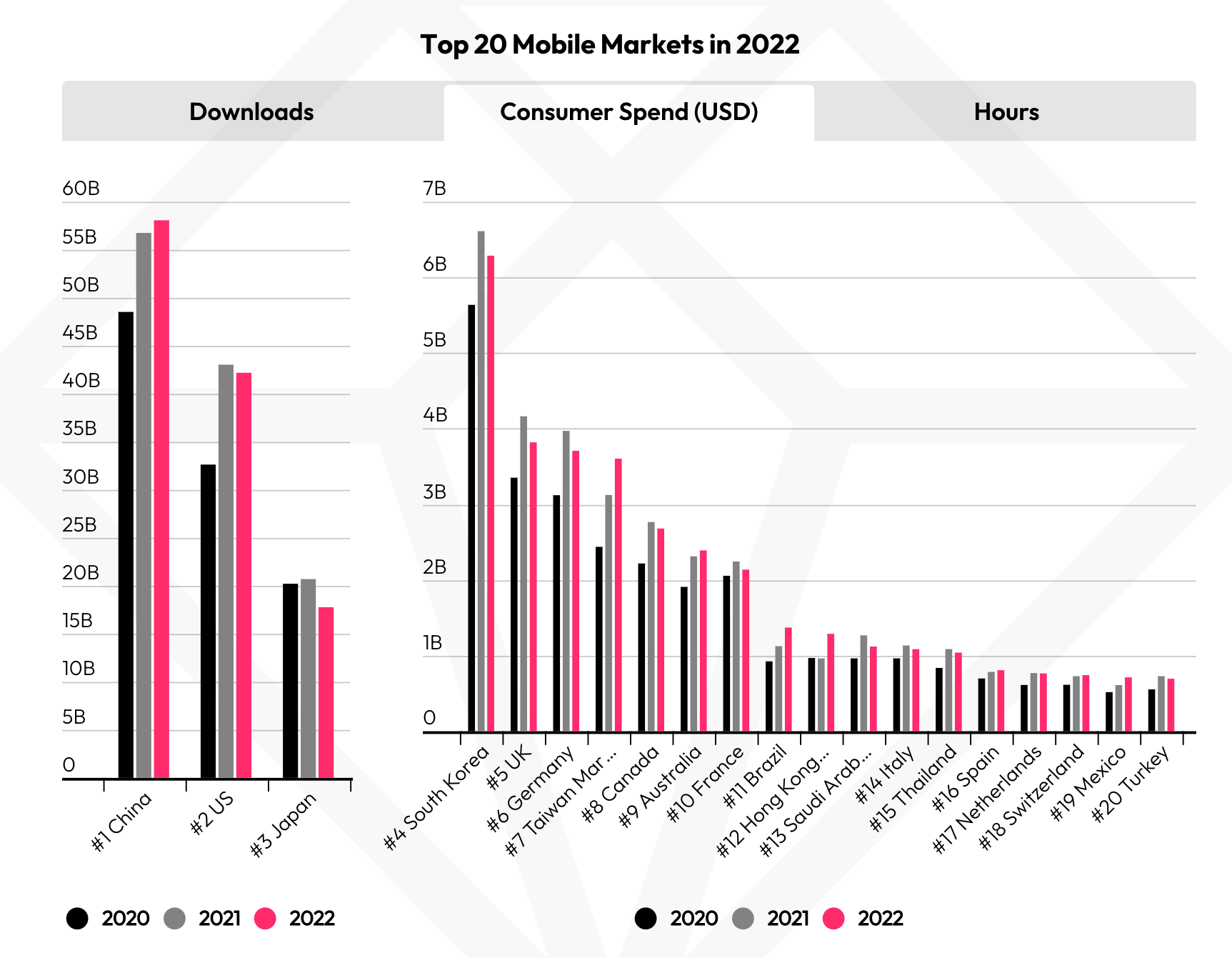 In terms of mobile downloads, China blew other countries out of the water, with over 111 billion in estimated mobile downloads in 2022. India which claimed the second spot was only able to muster just over 28 billion downloads, an incredibly wide margin from China's. Pakistan (#10 largest market) saw standout growth at 35%.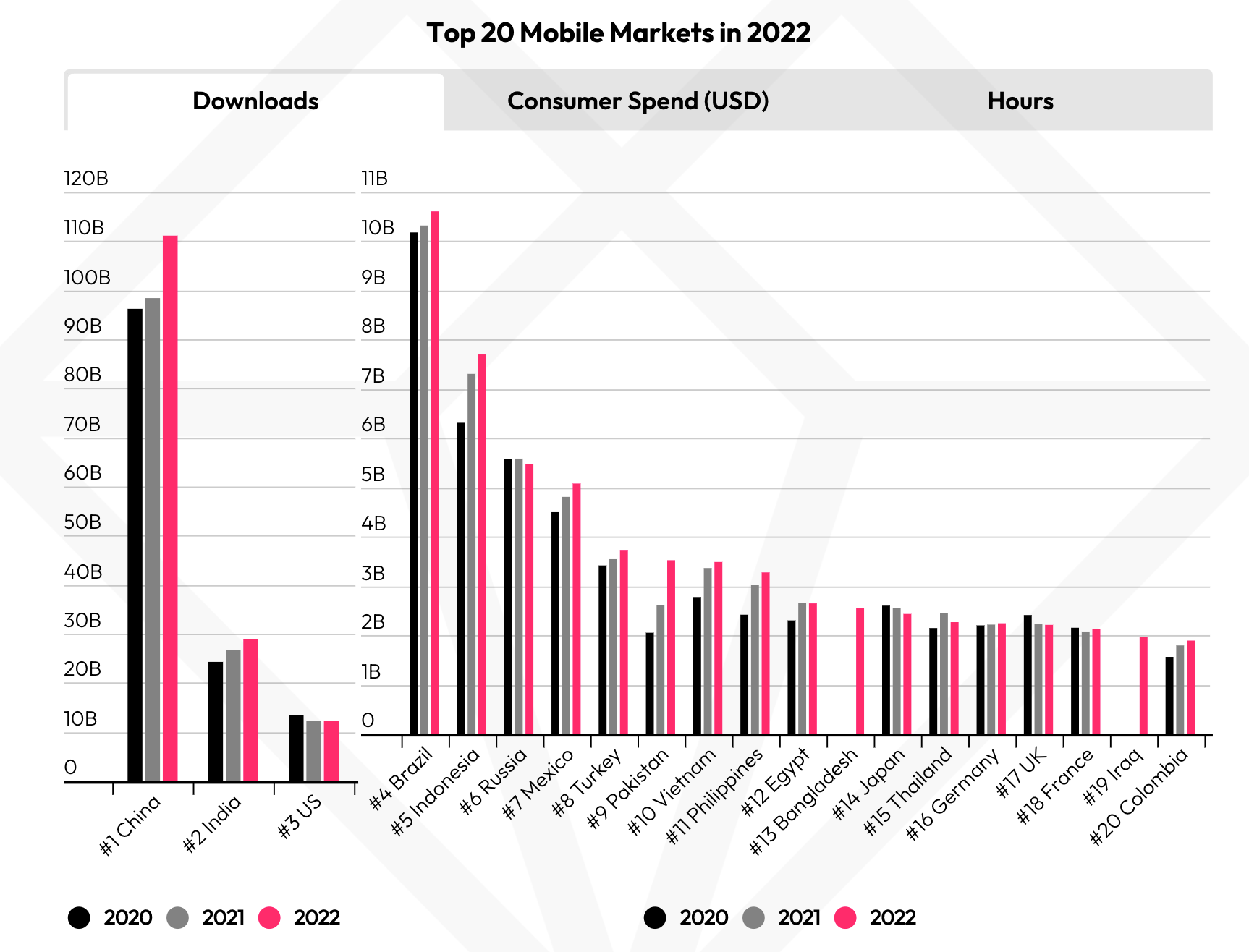 China took the lead again as time spent grew 9% YoY. Notable mentions are Russia (#7 by time spent) and Ukraine (#13 by time spent), which grew by 20% and 45% respectively as geopolitical tensions grew in the region. Amidst the conflict, consumers relied even more on mobile for communication and connection increasing the average mobile time.