The global semiconductor market experienced significant ups and downs in 2022, with record-high sales early in the year followed by a cyclical downturn later in the year amid macroeconomic conditions and short-term fluctuations in sales due to market cyclicality.
According to the report by the Semiconductor Industry Association (SIA), industry sales totalled $573.5 billion in 2022, the highest-ever annual total and an increase of 3.2% compared to the 2021 total of $555.9 billion, however, sales slowed during the second half of the year.
Fourth-quarter sales of $130.2 billion were down 14.7% YoY from the fourth quarter of 2021 and 7.7% lower QoQ from the third quarter of 2022. Global sales for the month of December 2022 were also down 4.4% to $43.4 billion, compared to the November 2022 total.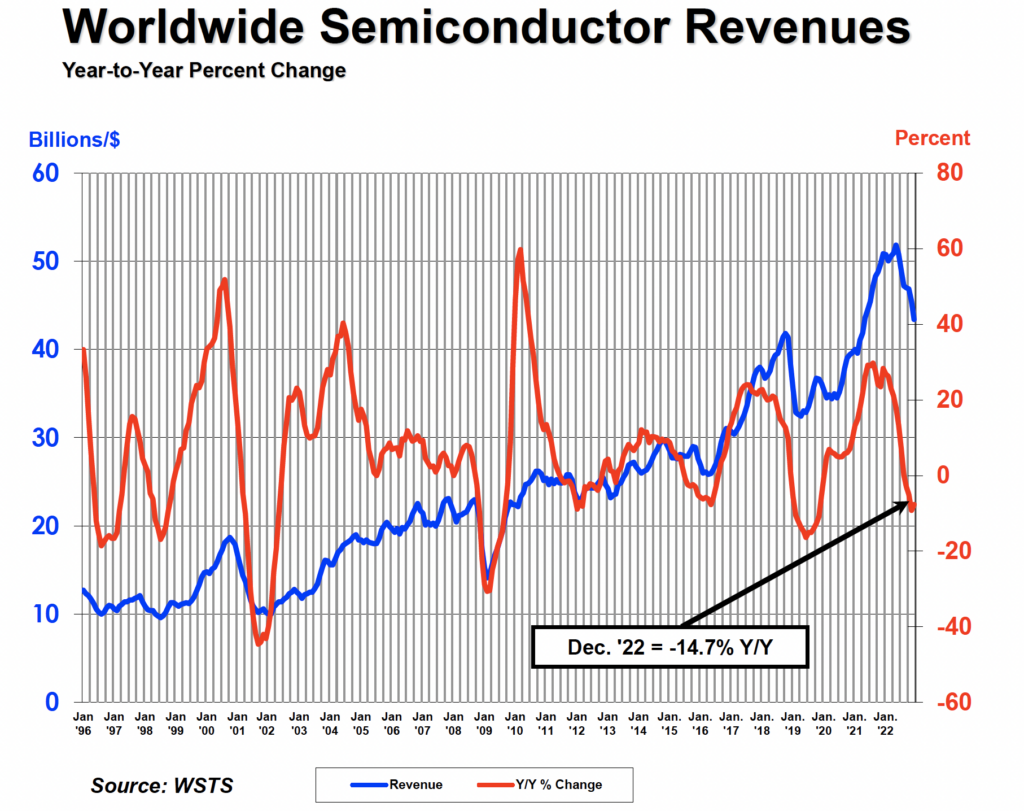 On a regional basis, China remained the largest individual market for semiconductors, with sales there totalling $180.3 billion in 2022, a decrease of 6.3% compared to 2021. While America's market saw the largest increase (16.0%) in 2022.
Annual sales also increased in 2022 in Europe (12.7%) and Japan (10.0%). Sales for the month of December 2022 decreased compared to November 2022 across all regions: Europe (-0.7%), Japan (-0.8%), Asia Pacific/All Other (-3.5%), China (-5.7%), and the Americas (-6.5%).