In a recent analysis report by Canalys, global smartphone shipments for the third quarter of 2022 recorded a 9% year-on-year decline, marking the worst since 2014.
The market drop has been tied to the response of consumers to a looming recession as they decreased electronic hardware purchases and prioritised essential spending.
As expected, Samsung retained its leading position with a 22% market share, representing a marginal increase from the same period last year, and driven by heavy promotions to reduce channel inventory.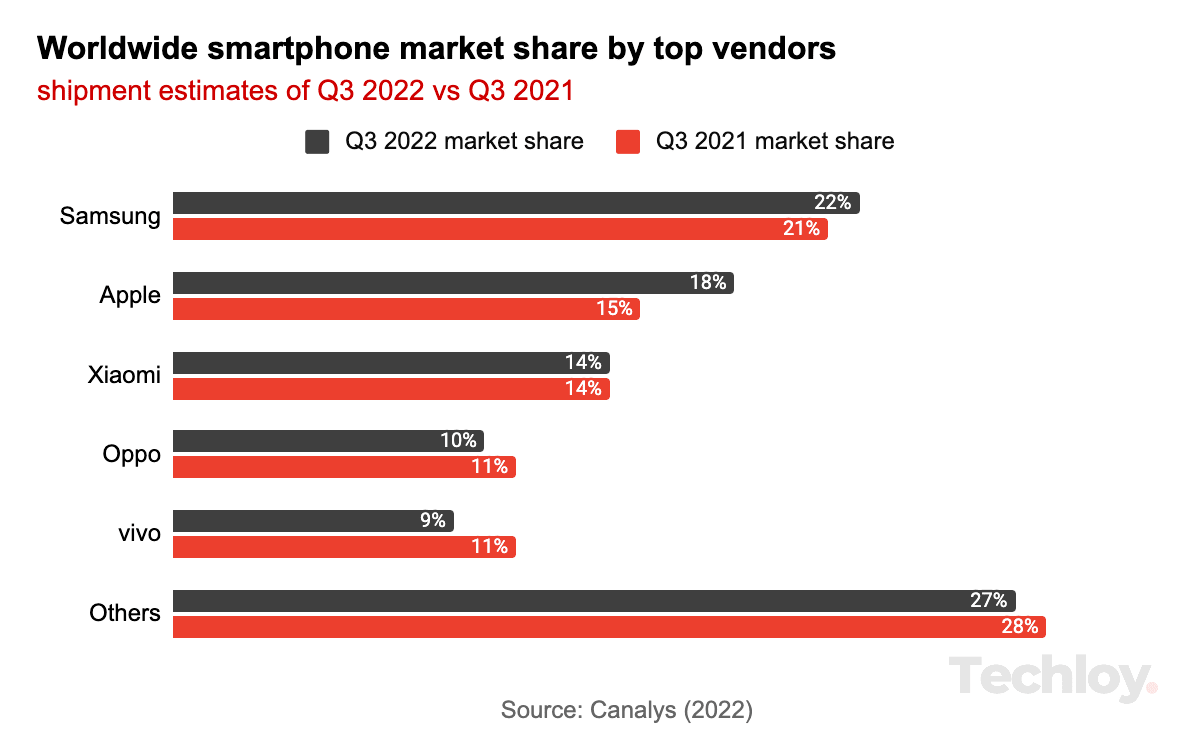 Apple was able to manage a 3% increase from the 15% market share in 2021, to reach an 18% market share amidst the market downturn, thanks to increasing demands for the iPhone.
Xiaomi, Oppo, and Vivo maintained a relatively similar proportion of the market share, retaining 14%, 10%, and 9% of global market shares respectively – taking a cautious approach to overseas expansion given domestic market uncertainty.
The smartphone market is expected to continue on a cold trend in the coming months due to factors including economic headwinds, slowing demands, inventory pileup, and global economic uncertainty, causing consumers to opt for lower-end purchases.