Ever received a job offer email in Cantonese or Korean and you're left scratching your head because you have no idea what it reads?
Get ready to wave goodbye to language barriers that have stopped you from jumping on these promising opportunities with Google's new translation feature that is set to help you bridge language gaps effortlessly.
The translation feature which comes with Google's latest update to its Gmail mobile app will help you natively translate inbox emails in other languages right from your Gmail mobile apps.
Previously available only on the web version of Gmail with up to 100 languages available for translation, the feature is now being extended to Android phones and iOS devices through the Gmail app.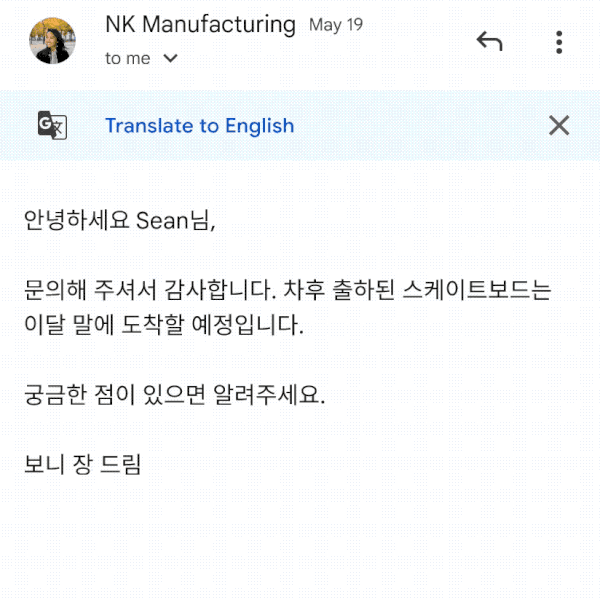 Looking at the animated gif above, when you receive an email in a language different from your set language, a translate banner will appear at the top of an email, allowing you to easily translate the text to your preferred language.
You have the option to dismiss the translation banner, but it may reappear if Gmail detects emails in different languages. You can also customize translation settings, such as choosing the option to always or never translate specific languages.
On the occasion that the banner doesn't appear, go to the three-dot menu at the bottom of an email to activate the translation feature. This ensures that the option to translate is always available, even if you have chosen not to translate a particular language before.
The feature, which started rolling out on August 8, is expected to be available to all users within the next two weeks, according to Google's announcement.