Are you excited to try out Google's latest software features on your phone? Well, if you are, then you'll definitely want to learn how to download Android 14.
Although Google will be sharing more about Android 14 at its Google I/O event in May 2023, you don't have to wait that long to get your hands on the software. As long as you have a recent Google Pixel device, you can try it out right now.
Luckily, downloading Android 14 is a quick and easy process that only takes a few minutes of clicking and waiting. So, if you're ready to give it a shot, keep reading for a step-by-step guide on how to download Android 14.
How to Install Android 14 Beta
Go to the Android Beta for Pixel sign-up page in a browser.
2.  Opt into the beta with a Compatible Device.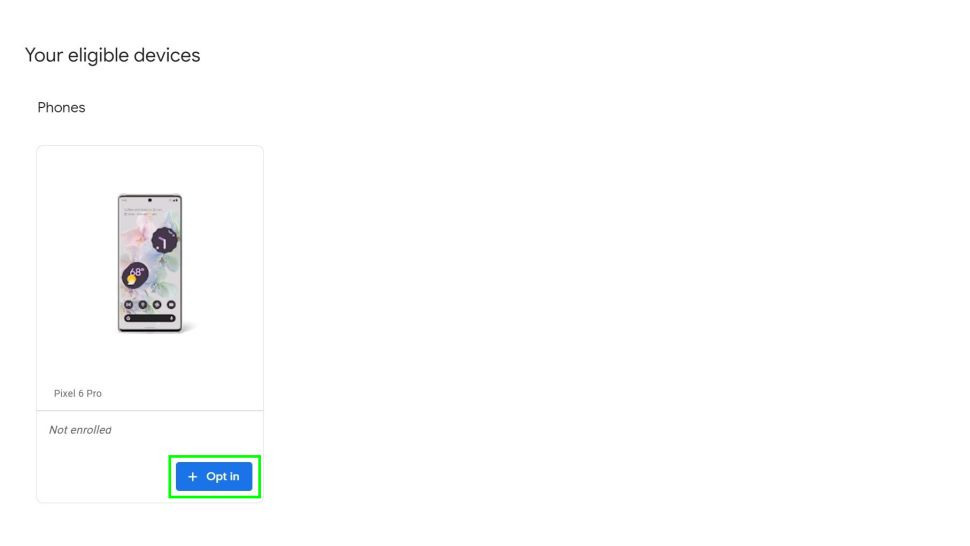 Currently, the Android 14 Beta program is available only to some selected Pixel phones. Google has not opened the program for non-Pixel devices, though this may be introduced later. Here are the Pixels eligible to join the Android Beta program: Pixel 4a (5G), Pixel 5 and 5a, Pixel 6 and 6 Pro, Pixel 6a, Pixel 7, and 7 Pro.
‌3.  Accept the Terms and Conditions.
4.  Download the beta on your phone.
To download the beta, go to the Settings app > System, and finally, System Update to download the beta OS.
How to Roll Back Your Pixel to Android 13
Since Android 14 will be in the beta testing stage for months, it is likely that you would encounter some issues and bugs as well. So, After you have tried out the Android 14 features, you can always downgrade your Pixel back to Android 13 until the Android 14 is built perfectly.
⚠️
Downgrading your Android 13 from the Android 14 Beta will wipe all your Pixel data. So, back up all your important data on the device before proceeding with the steps below.
Navigate to the Android Beta for Pixel page. Ensure you are logged in with the same Google account you use on your Pixel phone.
Your device enrolled in the Beta program would appear under the Your Eligible Devices section.
Tap the Opt Out button then Confirm that you really want to exit the Beta program.
4.  Go to Settings > System then System update on your Pixel phone. You should receive an OTA that will downgrade and install the latest Android 13.
5.  Download and install the OTA update.
Conclusion
If you're keen on getting your hands on the new Android 14 before its official release, you can sign up for the Android Beta program. However, keep in mind that the beta version is likely to have some glitches and problems since it's still being tested. So, don't judge the final product based on this version. Rather, focus on exploring the new features and improvements that come with it.
If you do come across any bugs or issues while using the beta version, make sure to report them to Google. Your feedback can help them fix the problems before the final release.