Tech giant IBM has announced that it will layoff 3,900 of its employees, as part of some asset divestments, dampening cheer around beating revenue expectations in the fourth quarter.
In its just-released fourth-quarter result for 2022, revenues of $16.69 billion fell slightly from $16.70 billion a year earlier but rose 6% in constant-currency terms and came in well ahead of consensus estimates of $16.15 billion.
Net income rose 15% from a year ago, to $2.71 billion, or $2.96 a share. Adjusted earnings of $3.60 a share also beat analysts' estimates of $3.59 a share.
However, it missed its annual cash target, as cash flow fell to $9.3 billion from $10 billion in the previous year, coming up short of the consensus forecast of $11.1 billion.
Overall in 2022, IBM recorded revenue growth of 5.5%, its highest in a decade.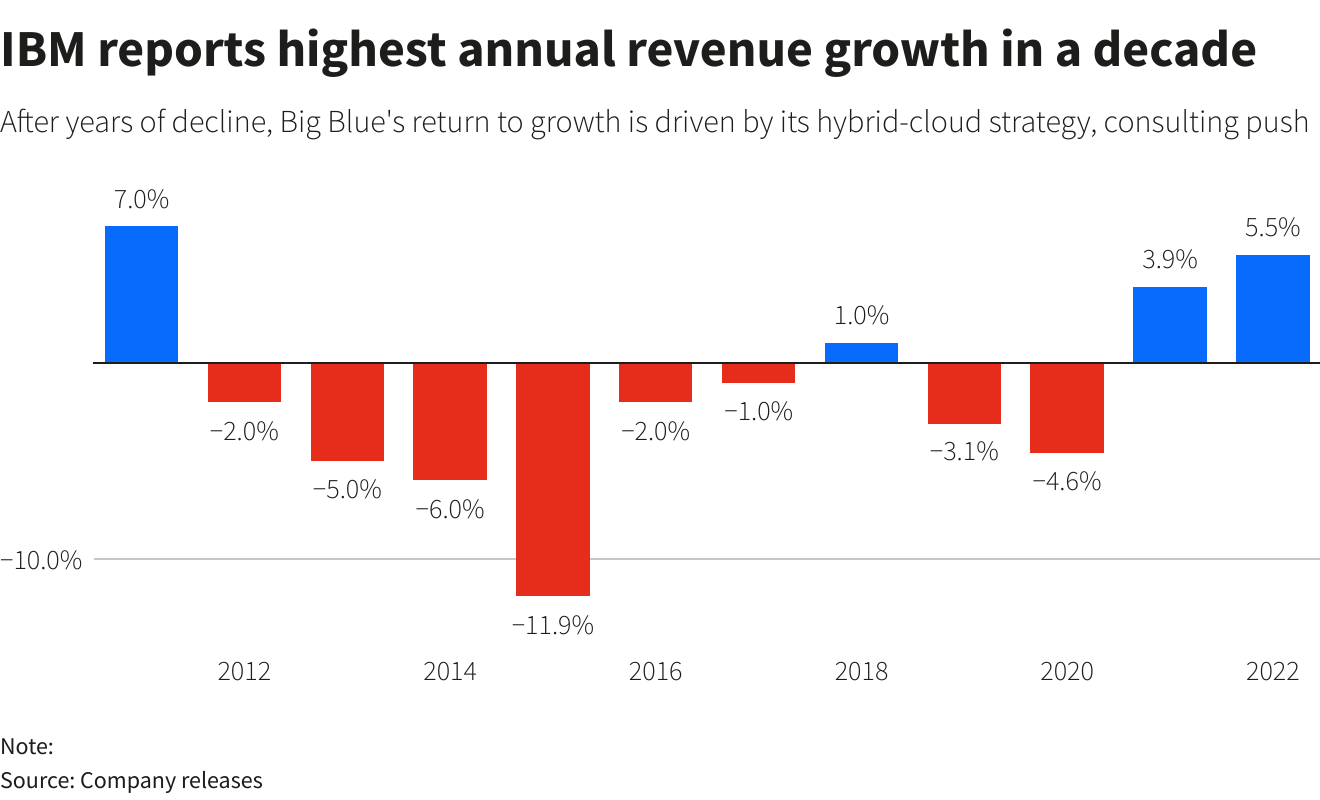 But despite delivering the kind of upbeat earnings report and forecast that's been rare in the beleaguered technology industry of late, the company has announced job cuts that will affect 1.5% (3,900) of its workforce amid the gathering clouds of a likely global recession.
This follows other big tech companies that have been downsizing in earnest and slashing costs to better cope with the global economic downturn.