Following a four-month-long application process for the seventh edition of the Google for Startups Accelerator in India, Google has selected 20 promising Indian startups to participate in the program.
The Google for Startups Accelerator is a transformative three-month program designed to propel Seed to Series A tech startups in India to new heights providing them with mentorship and support in the Cloud, UX, Android, web, product strategy, and growth.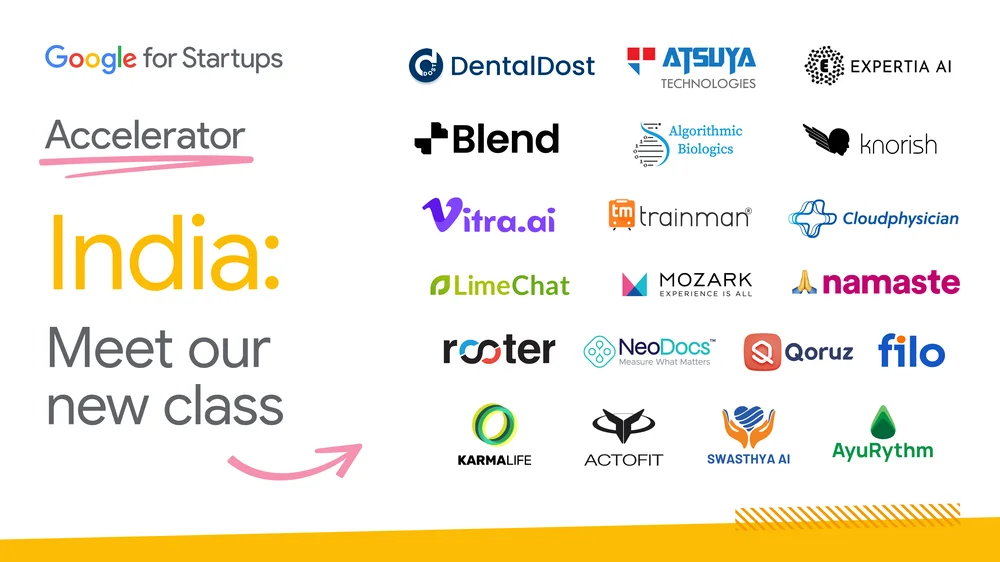 These selected startups which include a number of AI-focused and SaaS startups, will join the prestigious portfolio of 137 Google for Startups Accelerator ventures in the country, benefiting from a three-month, equity-free accelerator program.
The program kick-started with an intensive in-person boot camp in Bengaluru, focusing on training, workshops, and mentorship in areas such as product and design, technology, growth, and AI/ML.