India is undeniably the venture capital industry's darling of the Asian region and emerging markets at large, and is on course to retain its position as the third largest unicorn capital in the world this year.
Last year, venture capital funding into Indian startups reached $38.5 billion, a record, growing 3.8 times over 2020, and 1.3 times faster than China's, with a total of 44 startup unicorns minted in India in 2021, exceeding China's 42 unicorns last year, according to data from Bain & Company.
This year, India has already recorded 20 startup unicorns as of July 2022, with its total startup unicorns reaching 105 to date, according to Techloy data, following Bangalore-based neobanking platform Open making it 100 in May 2022.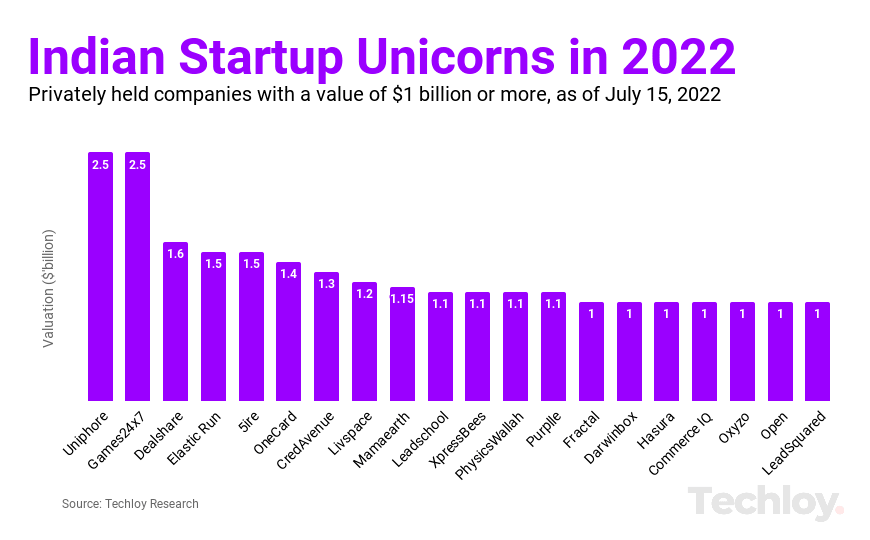 In June, three new startups joined the India unicorn list including PhysicsWallah (Edtech), Purplle (E-commerce), and LeadSquared (CRM), while OneCard (Fintech) and 5ire (Blockchain) joined in July 2022.
Indian startup unicorns have now raised a combined total of over $100 billion in venture capital with their combined market worth currently estimated at over $300 billion.