LinkedIn has announced that it will now offer GPT-powered writing suggestions and job descriptions to its users, in a move that demonstrates the company's commitment to integrating AI into its services.
The new "enhance" tool is designed to simplify the process of filling out profile fields such as the "about" and "headline" sections, which can often be challenging to complete.
LinkedIn Premium subscribers can now create job descriptions based on their experience, with the tool drawing from LinkedIn's insights into what constitutes a good profile, as well as the user's job experience and skills.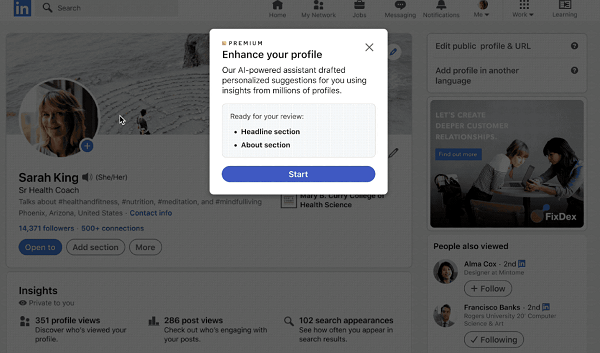 The AI-generated "about" section is an example of the tool's ability to create a first-person summary of an individual's job experience that reads like a cover letter introduction.
Meanwhile, LinkedIn is also testing AI-written job descriptions, with hiring managers only needing to provide basic details such as the job title and company name. LinkedIn will then create a detailed draft of a relevant job description.
The company is positioning these AI writing features as a starting point, rather than a final product, with users advised to review and edit the AI-generated text for accuracy. Nonetheless, these writing tools have the potential to save users significant time on tedious writing tasks associated with LinkedIn.