Although total smartphone shipments in India took a plunge of 5% quarter-on-quarter in Q2 2022, 'Made in India' smartphones recorded a 16% year-on-year increase in shipments, bringing the total smartphone shipments to a tally of 44 million units.
In the smartphone segment, in-house manufacturing made up almost 66% of the total 'Made in India' shipments in Q2 2022, while the remaining 34% of shipments came from third-party EMS players.
OPPO led the 'Made in India' shipments with a 24% share, an increase from the 20% market share in the Q2 of 2021, while South Korean brand Samsung came at a close second with a 21.8% market share, and Vivo in 3rd place with 14%.
Meanwhile, Bharat FIH, Dixon, and DBG are some of the third-party electronics manufacturing services (EMS) players who took the front seat in local shipment during the second quarter.
Padget Electronics, Wistron, and Lava were the fastest-growing smartphone manufacturers in Q2 in terms of shipments, recording a YoY increase of 396%, 137%, and 110% respectively.
In the feature phone segment, Lava led the other mobile phone brands in the feature phone segment in terms of shipment with more than 21% share.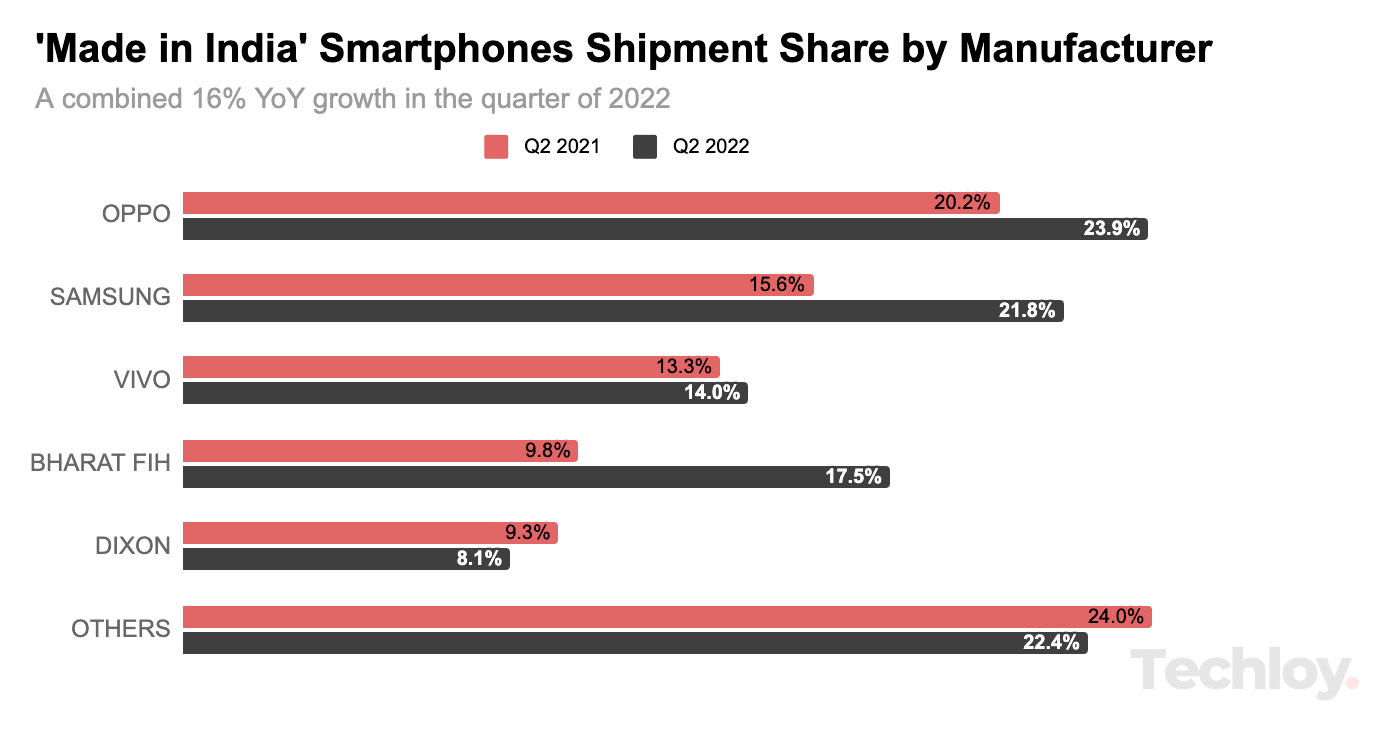 The increasing local manufacturing push is also influencing other product categories with the local manufacturing of wearables and other smart gadget categories recording an upsurge in local production.
This new development can be largely associated with the government's implementation of the Production Linked Incentive (PLI) Scheme to increase domestic manufacturing across some sectors in India.