NBCUniversal, in partnership with its sister company Sky, is set to acquire a 30% stake in Showmax, a streaming video entertainment platform owned by MultiChoice Group.
This is part of NBCUniversal's larger plan to establish itself as the leading streaming platform in Africa. Under the deal, NBCUniversal will supply technology and new content to Showmax subscribers. The financial terms of the deal have not been disclosed. However, MultiChoice Group will retain a 70% stake in Showmax following the conclusion of the deal.
At the end of 2021, MultiChoice Showmax was estimated to reach 861,000 subscriptions in Africa. In 2026, the number of subscribers is predicted to increase even more and reach 2.1 million, according to Statista.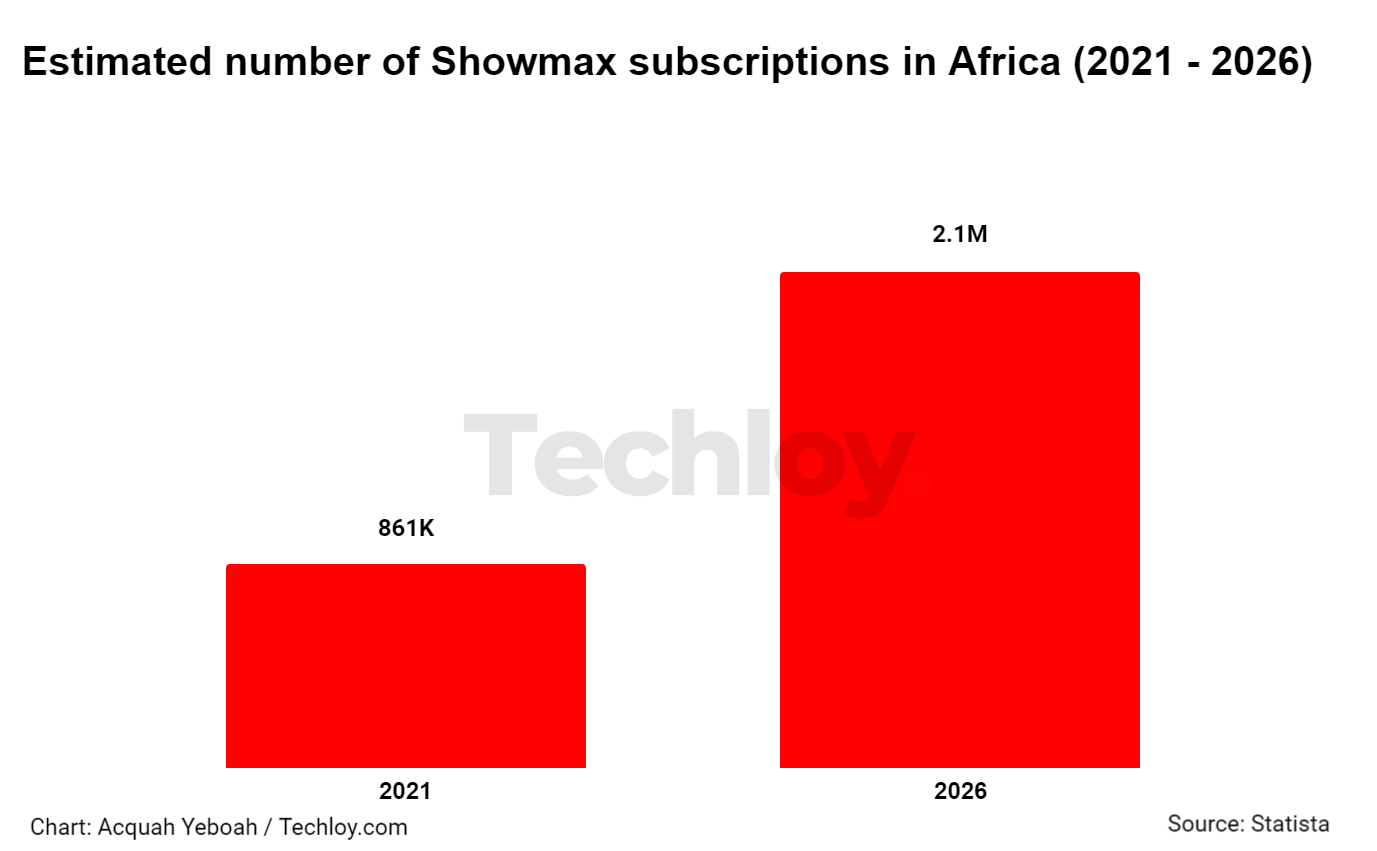 Showmax, launched in 2015, will benefit from this partnership by having access to a premium content portfolio. The service will combine MultiChoice's investment in local content with a pipeline of award-winning and critically acclaimed international content licensed from NBCUniversal and Sky, third-party content from HBO, Warner Brothers International, Sony, and others, as well as live English Premier League football.
MultiChoice Group CEO, Calvo Mawela, stated that this partnership with NBCUniversal represents a great opportunity for Showmax to scale even greater heights by working with a leading global player in Comcast and its subsidiaries. Further details about the new Showmax service, including launch date, content, and pricing, will be announced at a later date, according to MultiChoice.