A week ago today, Silicon Valley Bank, the 16th biggest bank in the U.S. and a long-time prominent lender in the startup ecosystem collapsed, in what is the largest financial institution collapse in the United States since Washington Mutual went under in 2008.
For decades, SVB took deposits from clients including high-flying tech startups and invested them in generally safe securities, like bonds. After the Federal Reserve increased interest rates, these bonds that were consistent and secure became worthless.
This wouldn't have been an issue, but the broader macroeconomic crisis in the venture capital and tech industry caused deposit inflow to slow down, and clients started withdrawing their money.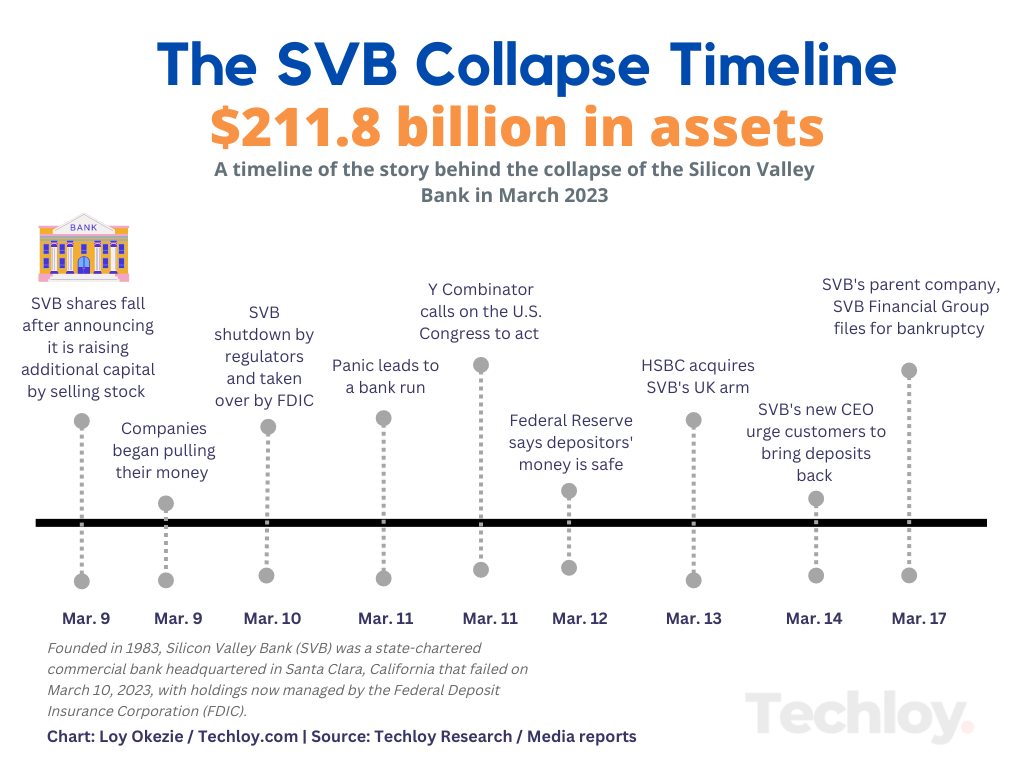 As a result, SVB was forced to sell part of its bond holdings at a loss of $1.8 billion. This move spooked clients' companies and sent company leaders pulling their money out of the bank frantically which led to a bank run. The bank was eventually taken over by the Federal Deposit Insurance Corporation (FDIC) on Friday.
With up to $175.4 billion in deposits at its last filing, where did the echoes of SVB's collapse reach?
Our lead story in this week's edition of The Draft continues on Techloy.com and the rest of the featured stories, deals, and charts continue below.
– Emmanuel
☕
The Draft
brings you data-driven news and insights into technology across the world's largest emerging markets from trusted sources. This week (end)'s edition was curated by
Emmanuel
and edited by
Dami
and
Loy
. If you're not already a paid subscriber,
join today
to gain full access to data-led startup news and VC deals, incisive charts, and deeper insights.
Looking for tech how-tos and DIY tips?
Techloy's new Tech Guide provides go-to information around technology.
LEARN MORE
This post is for subscribers only
Sign up to read the post and as well as all other member only posts. Subscribing only takes a few seconds and will give you immediate access.
Subscribe now
Already have an account?
Log in