The Draft – Techloy's subscriber-only newsletter brings you data-driven news and insights into technology across the world's largest emerging markets from trusted sources. This week (end)'s edition was curated by Emmanuel and edited by Loy.
---
Nigeria became the first African country to receive Elon Musk-owned Starlink satellite internet service, which went live this week several months after the company signed an agreement with the Nigerian government to bring the service to the West African country.
Starlink, which is capable of delivering internet speeds of up to 200 Mbps to any location in the world, is poised to disrupt Nigeria's internet broadband space, keeping existing telecom players, internet service providers, as well as satellite broadband services on their toes.
On a median average, Nigeria's fixed broadband download speed was pegged at 11.40 Mbps and upload speed was 9.87 Mbps, while its mobile internet download speed was 21.54 Mbps and upload speed was 10.10 Mbps, as of December 2022. However, nipping at the heel of its possible "disruption" is its premium price. According to information from the SpaceX website, the hardware equipment costs ₦268,584 ($580) and ₦19,260 ($40) per month. With this pricing, it is well beyond the reach of an average Nigerian living in a country with a minimum wage of ₦30,000 ($65) per month.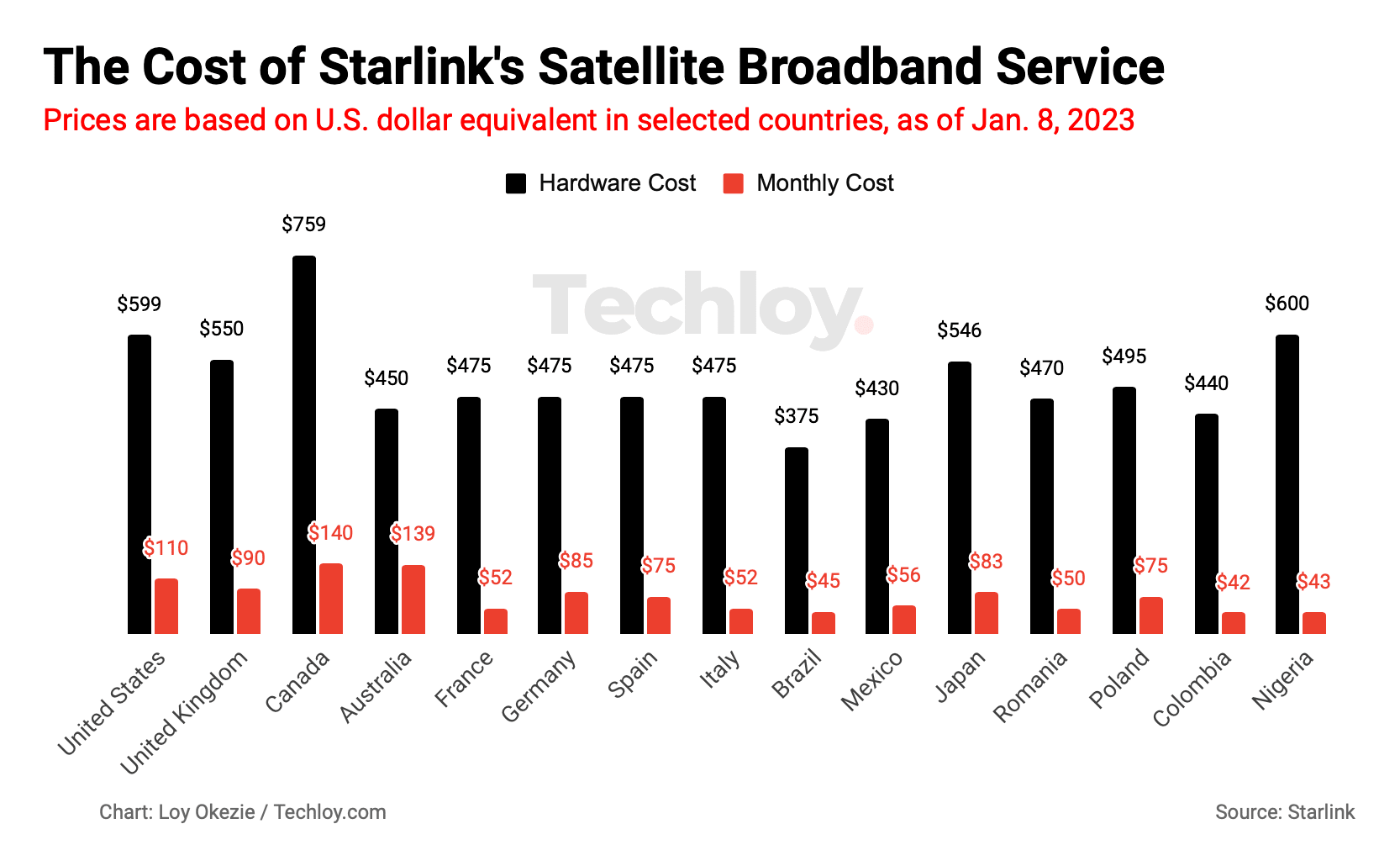 While Starlink currently offers a good alternative to existing internet service providers in Nigeria, it remains to be seen how the service adoption trends in the coming months.
The rest of this week's edition of The Draft continues below, featuring other important technology stories, including more tech layoffs, market trends, startup funding deals, and financial reports across emerging markets and the world.
Have a great weekend!
- Emmanuel, Data Journalist at Techloy.com
INFOGRAPHIC: Why startups failed in 2022
A new study sheds light on the most common reasons why businesses fail in the current climate.
LEARN MORE
This post is for subscribers only
Sign up to read the post and as well as all other member only posts. Subscribing only takes a few seconds and will give you immediate access.
Subscribe now
Already have an account?
Log in