As the race for global tech talent heats up, many countries have been making their pitch to attract the best and brightest to grow their technology sectors and create jobs.
The UK government's Global Talent Visa, which enables tech talent to work in the country's digital technology sector through Tech Nation, the official endorsing body for the Digital Technology route, has processed over 4,200 applications from 90 countries since it replaced the Tier 1 (Exceptional Talent) visa in 2014.
According to The Tech Nation Visa Report 2021, Nigeria is the African country with the most applicants for the UK Global Tech Talent Visa, ranking third in the world with 11.3% of applications globally.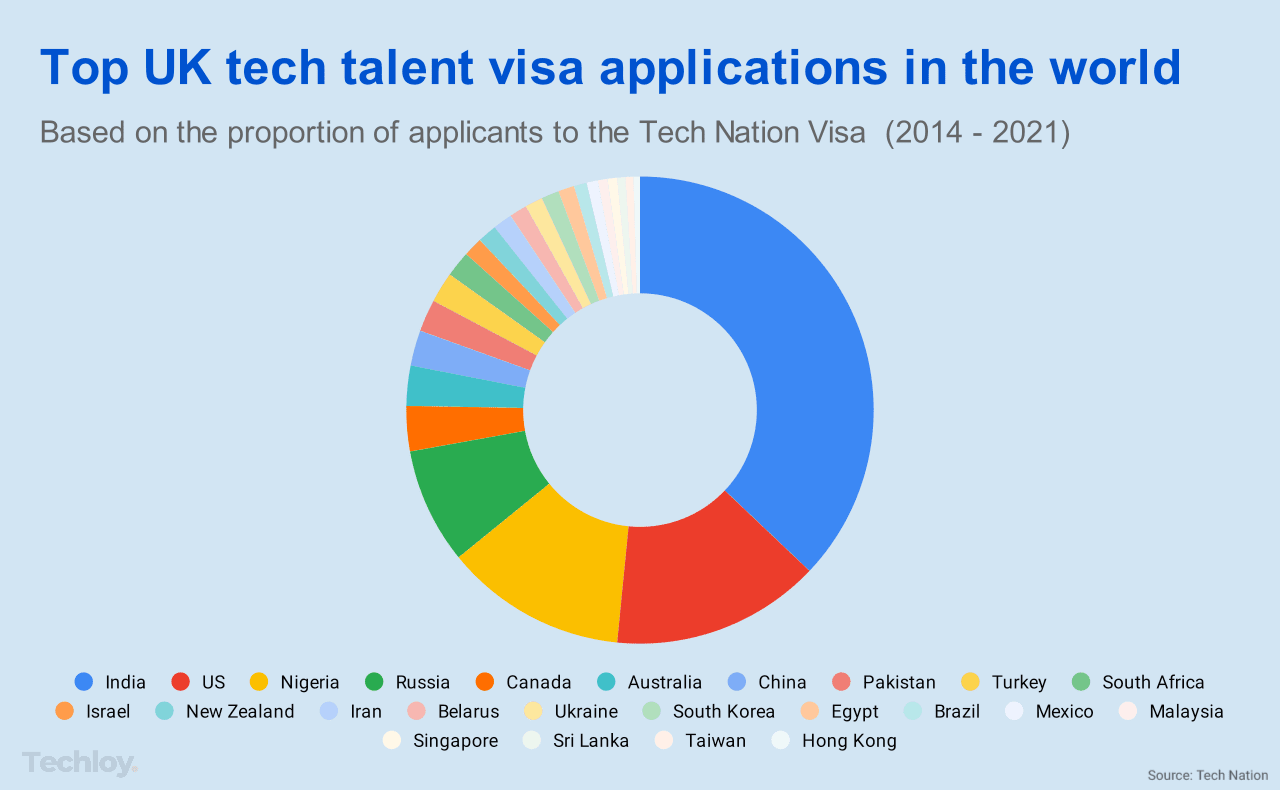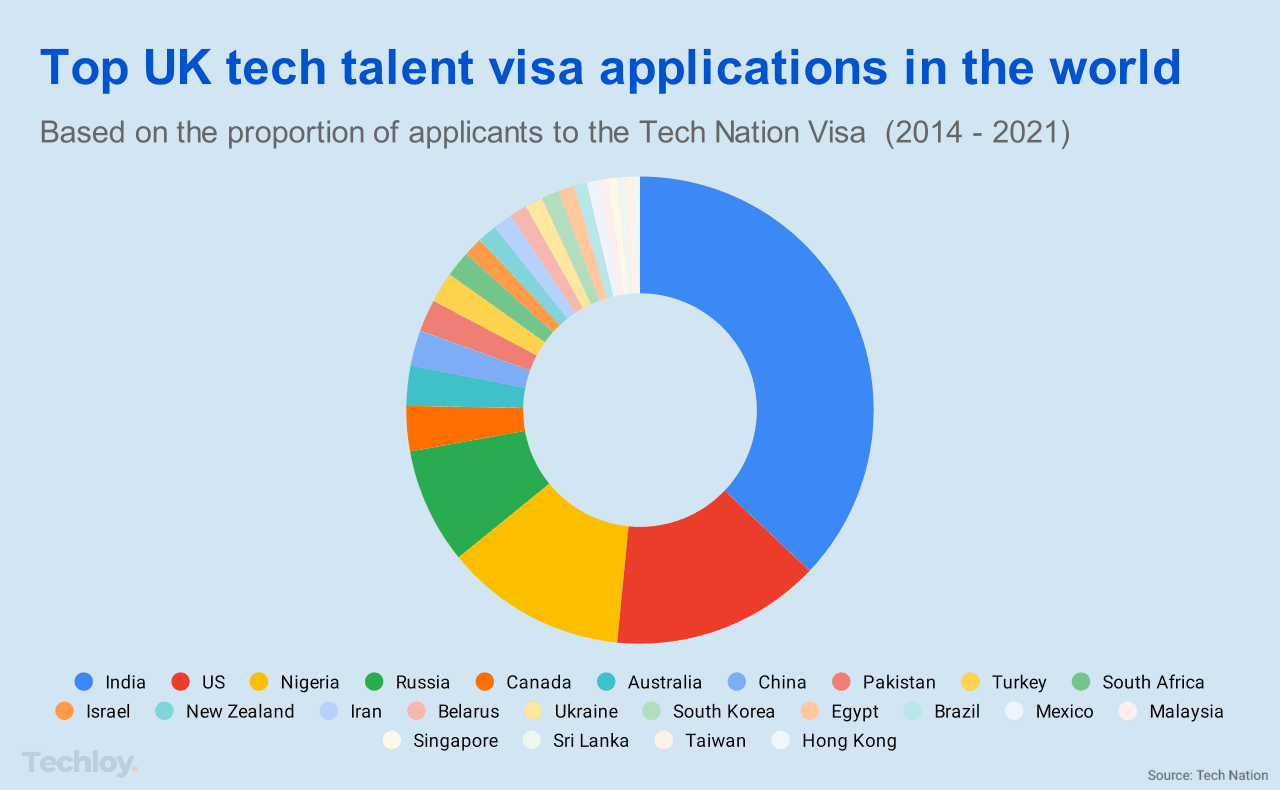 India, which is the top country with the most applicants for the UK global tech talent visa, recorded more than one-third of the applications globally between 2014 and 2021, according to the Tech Nation report.
Other emerging market countries with the most applications for the Tech Nation Global Talent Visa include Russia (7.2%), China (2.2%), Pakistan (2%), Turkey (1.9%), South Africa (1.6%), Israel (1.2%), Ukraine (1.1%), and Egypt (1%).
As the Tech Nation Visa continues to attract the brightest and best talent to the United Kingdom, people looking to switch to working in the tech sector either in tech or non-tech roles, within or outside the tech sector, and hoping to relocate to the UK, can check their eligibility for the Global Talent Visa.