Northern Africa secured $1.1 billion or 23% of the total startup funding raised on the continent in 2022, tied with Eastern Africa in terms of the number of deals at 232, and ranking third on the continent, according to a report by Africa: The Big Deal.
Egypt dominated the region, accounting for three-quarters of all the funding raised by startups in Northern Africa, totalling $822 million, and two-thirds of the $100k+ deals at 154 out of 232. The country was one of the only two "Big Four" African countries to record positive year-over-year funding growth at 37%.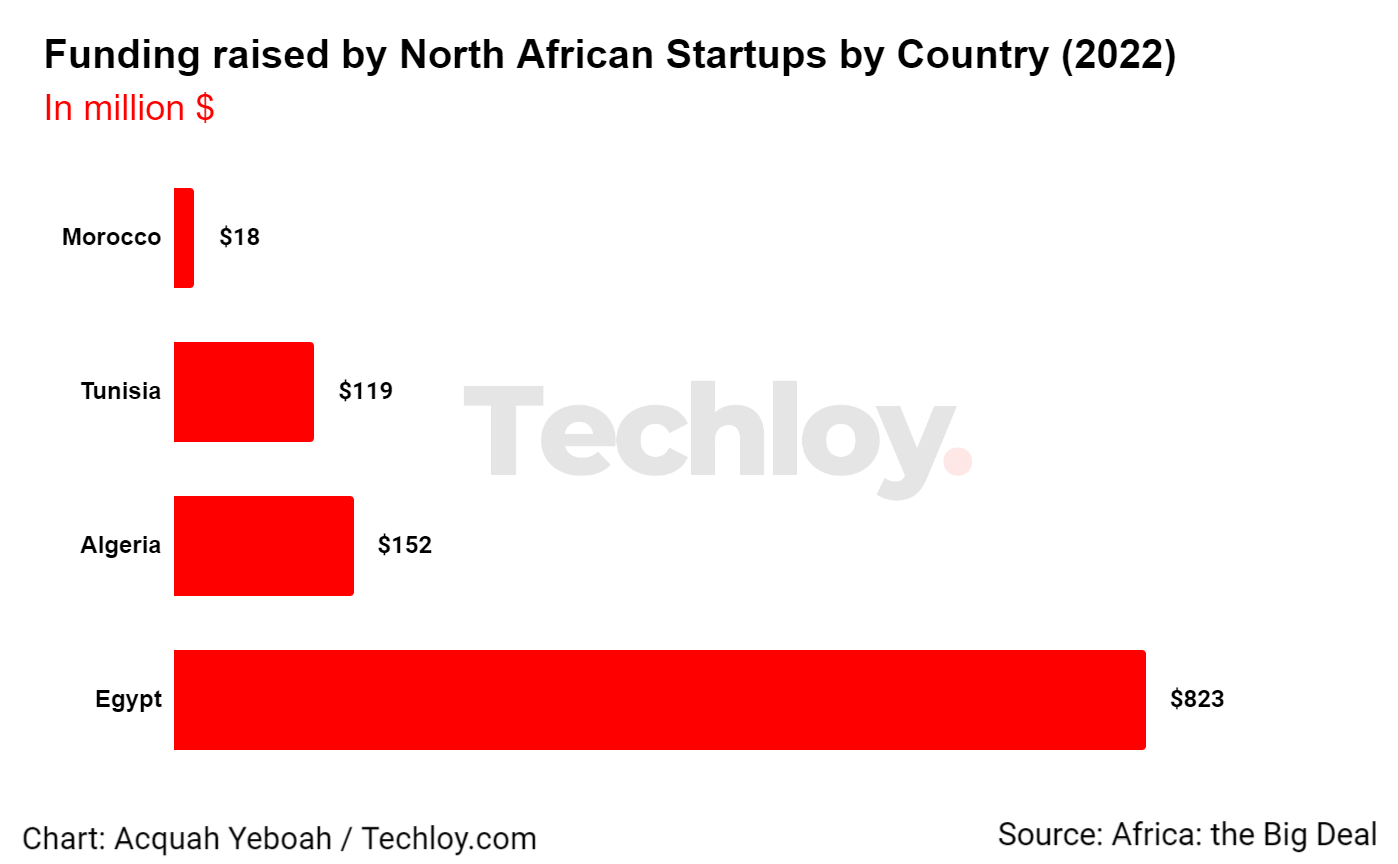 Algeria and Tunisia were the only other countries in the region to claim over $100 million in funding, with each driven by their first "mega deal." Algeria raised $151 million due to Yassir's $150 million Series B announced in November, while in Tunisia, Instadeep's $100 million Series B round kicked off the year.
Meanwhile, Morocco was the only market in the region to register a decline compared to 2021, attracting only $18 million in total, without any large deals.
Overall, Northern Africa's 23% share of funding raised on the continent in 2022 was relatively better than its weight in the continent's population at 15%, but not as well as its share of GDP at 30%.