When OpenAI launched its AI chatbot ChatGPT, late last year, it quickly became a popular service. As ChatGPT grew in popularity, people who were eager to try out the new technology but didn't have any additional context on how to go about it fell prey to fake ChatGPT apps on mobile app stores.
All of that will soon go away as OpenAI has just released its own official iOS app, bringing the popular AI chatbot, ChatGPT, to mobile devices.
Like its desktop counterpart, the ChatGPT app allows users to interact with the AI chatbot in a natural way. Users can ask questions, get advice, and even be creative with ChatGPT. The app also supports voice input, making it easy to use even when you're on the go.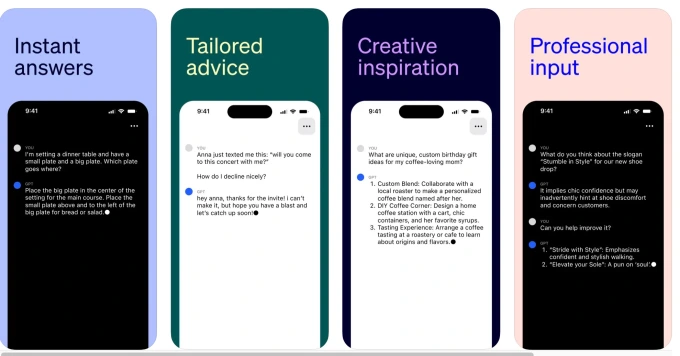 In a blog post, the company said, ChatGPT Plus subscribers can access the capabilities of GPT-4 through the app, along with early access to new features and faster response times. The subscription plan, priced at $20 per month, also offers uninterrupted access to ChatGPT during peak times.
The company says the rollout of the new app will start in the U.S. but will expand to other countries in the "coming weeks". The app syncs search history across devices and integrate OpenAI's open-source speech recognition system, Whisper, for voice input.
For Android users who might be feeling left behind, OpenAI also teased an Android version as "coming soon".