Revolut, the UK-based all-in-one fintech app, has released its annual report for 2021 which shows that the company almost tripled its revenue between 2020 and 2021.
This growth trajectory has helped the company reach profitability for the first time.
At the end of 2021, Revolut had more than 16 million customers, a 46% increase compared to 2020. Revolut's core product is an account to send, hold and receive money combined with a payment card.
While the company is yet to obtain a banking license in the UK, it now has a full banking license in Lithuania, which it can use across the European Economic Area through passporting rules, which means that Revolut could be considered a bank in Europe.
In 2021, Revolut generated $769m (£636m) in revenue versus $266m (£220m) in 2020. In 2021, Revolut reported a net income of $31m (£26m) versus a net loss of $270m (£223m) in 2020. Gross margin also jumped from 33% to 70% between 2020 and 2021.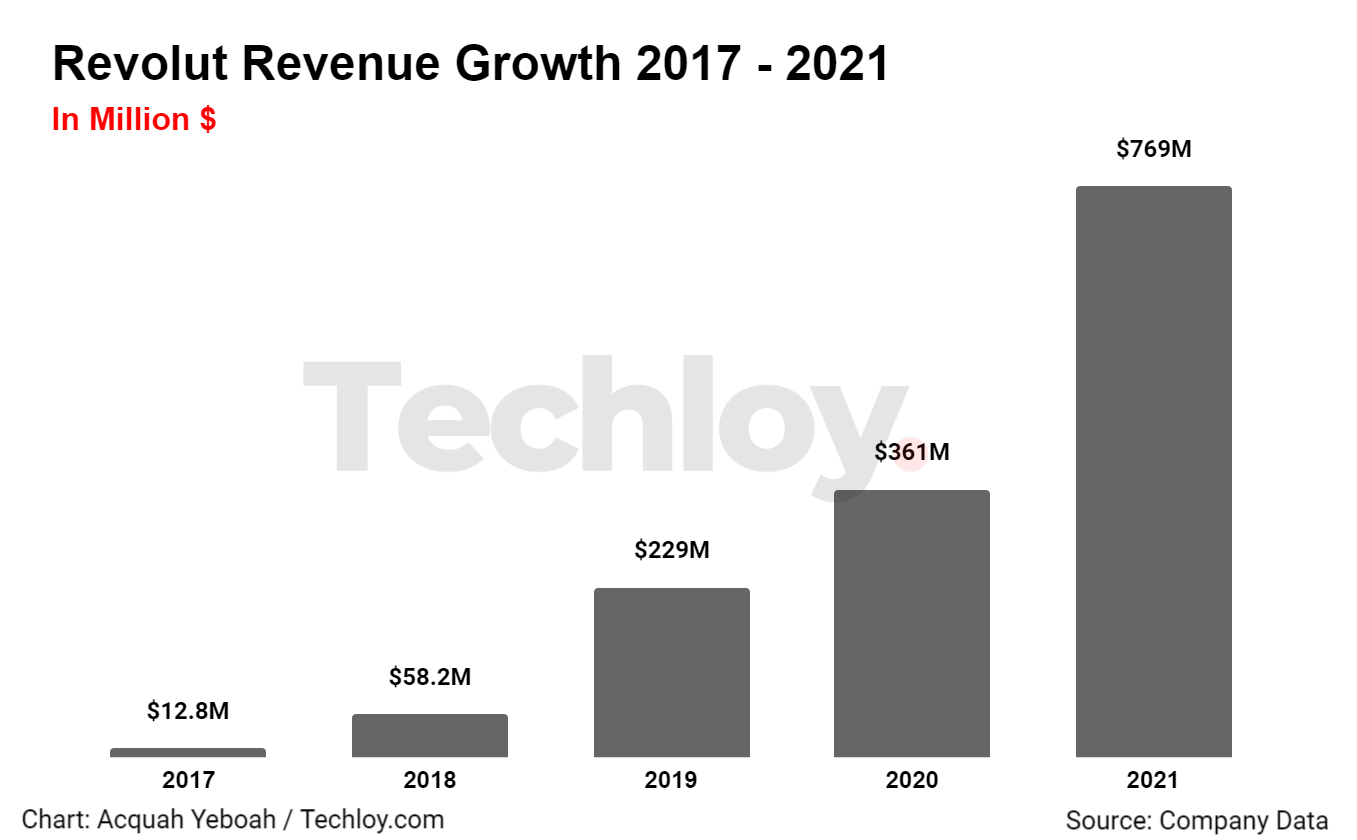 The company offers a wide range of fintech products in addition to its basic banking features. The revenue comes from multiple sources, including fees for money management services, subscription plans and interchange fees.
Revolut generates revenue from interchange fees, which are split between the merchant's bank, the card scheme and the card issuing bank (Revolut in that case). Revolut managed to raise a $800m funding round at a $33bn valuation in the middle of 2021.