Spotify has exceeded its guidance and analysts' forecast, reaching over half a billion monthly active users in the first quarter.
According to Refinitiv's IBES data, the number of monthly active users rose to 515 million, with premium subscribers – who account for most of the company's revenue – rising 15% to 210 million, beating estimates of 206 million.
The company also forecast monthly active users of 530 million, and a premium subscriber forecast of 217 million for the current quarter, beating expectations of 212 million.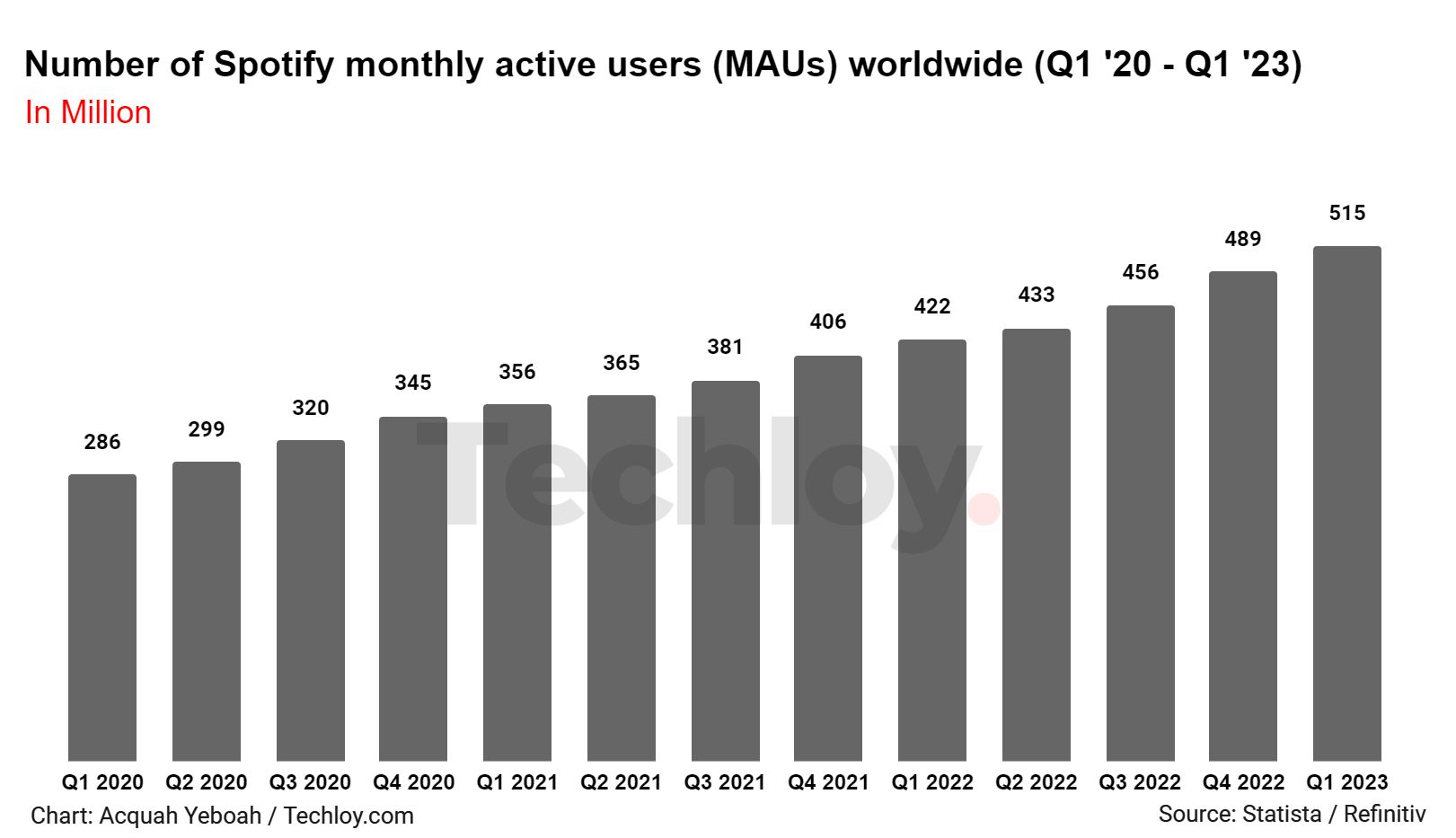 Spotify's expansion into more markets and its high-margin returns from costly expansion into podcasts and audiobooks have contributed to this growth. Spotify aims to get one billion users by 2030 and reach $100 billion in annual revenue.
However, the company's quarterly revenue of €3.04 billion ($3.35 billion) missed analyst estimates of €3.08 billion, and it posted a bigger loss than expected due to a soft ad market and lower prices. Gross margin also dipped to 25.2% from 25.3% in the year-earlier quarter.
Spotify's CEO, Daniel Ek, commented that the company's growth was due to "100 or 1,000 things that we are doing that sort of compounds and adds to the story."