Tencent Holdings, the world's largest video game company and the operator of the WeChat messaging platform reported a drop in annual revenue for the first time ever.
The decline in the year follows China's economic slowdown due to the pandemic and a long-running regulatory crackdown in the country's gaming market.
The gaming company posted revenue of 554.55 billion yuan ($81 billion) for 2022, down 1% from a year earlier and below analysts' expectation of 555.15 billion yuan, according to Refinitiv.
Its net profit attributable to equity holders also fell 16% to 188.24 billion yuan for the year, versus a consensus estimate of 114.19 billion yuan.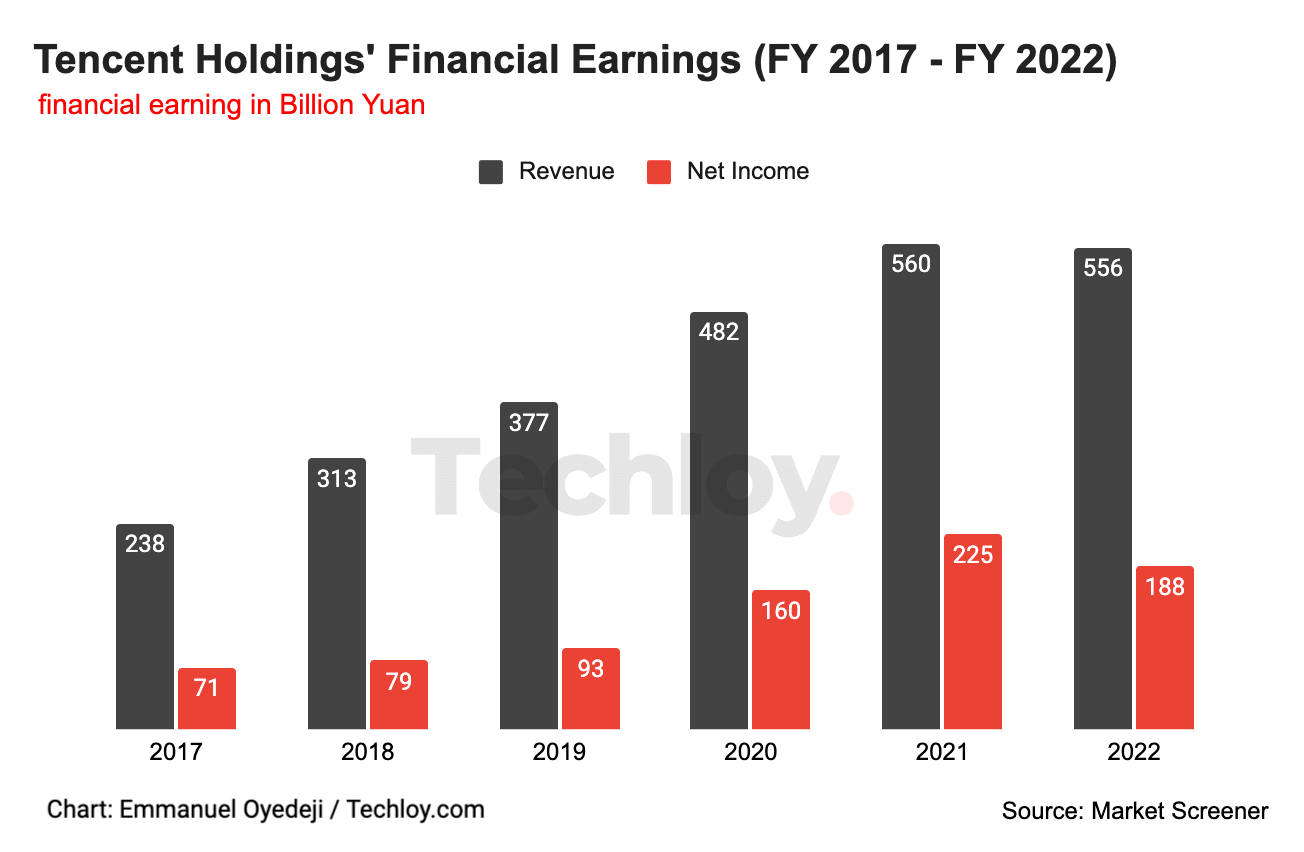 In the fourth quarter that ended December, its revenue rose 1% YoY to 144.95 billion yuan, versus a consensus estimate of about 144 billion yuan. Its domestic gaming revenue also fell 6% to 27.9 billion yuan in the fourth quarter amid a regulatory crackdown, while international gaming revenue rose 5% to 13.9 billion yuan.
In the quarter, Tencent's revenue from online ads rose 15% to 24.7 billion yuan as brands widened spending amid a recovery while revenue from fintech and business services slid 1% in the quarter to 47.2 billion yuan even as Tencent continues to expand in the two areas.