Qatar World Cup 2022 saw some of the biggest internet impressions of any sport like we've ever seen before, particularly during the concluding match of the competition with millions of fans anticipating a milestone reach for one of the greatest footballers to ever grace the pitch.
Twitter impressions of the #WC2022 conversation, reached a whopping 147 billion globally, easily surpassing #WC2018 and more than doubling the number of impressions of the #Tokyo2020 Olympics, according to data from the platform.
Twitter CEO Elon Musk also claimed that the social media giant saw over 24,000 tweets per second during the finals in Qatar, which is the "highest ever for [a] World Cup!"
Unsurprisingly, Argentina's Messi came up at the top of most conversations, being the most-mentioned player of the tournament, with France's Mbappe right behind, his particularly outstanding performance having a lot to do with it.
G.O.A.T rival Cristiano Ronaldo was the fourth most mentioned behind Brazil's Neymar, having been eliminated since the quarter-finals.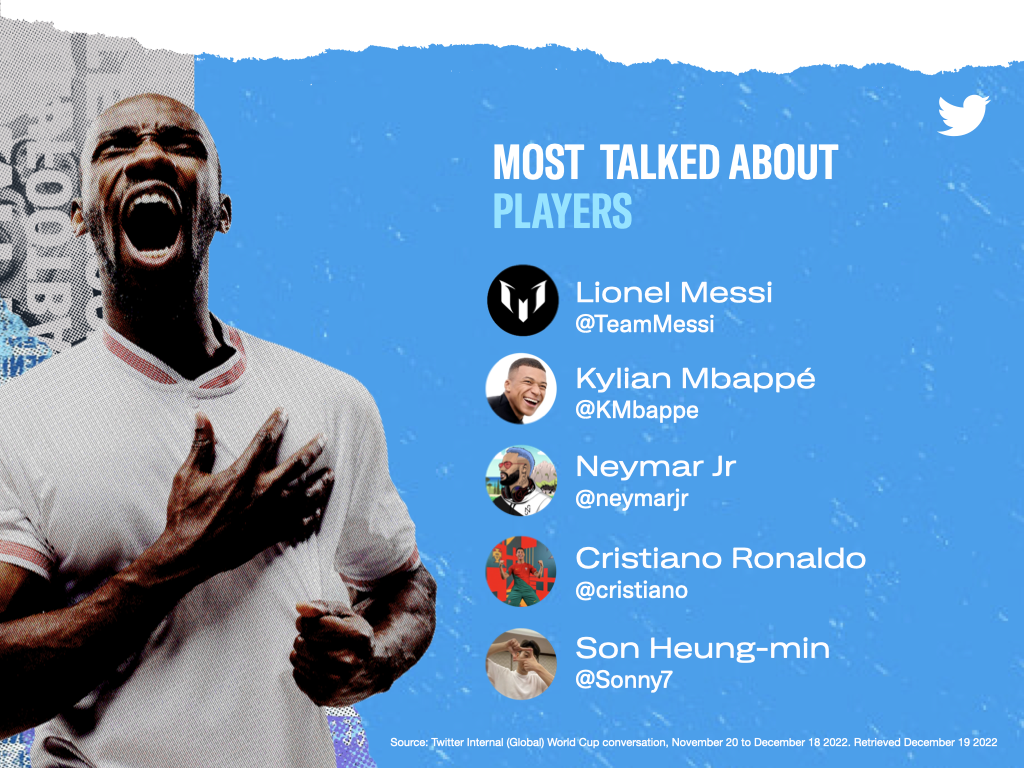 Messi's team, Argentina was also the most Tweeted-about team of the tournament, with Brazil, France, Portugal, and Croatia following in that order.
Brazil fans sent more Tweets than any other nation during the World Cup. Other top-ranked countries around the globe that showed up to talk about the biggest moments were Japan, Argentina, the United States, and France.
Whether the crowd was reacting to a big goal, watching highlights, predicting the outcome of the next match, or celebrating the star players, fans came to Twitter to discuss all aspects of the great game.