Union Bank has launched the innovative Robotic Process Automation (RPA) technology in its banking operations, which is a first in the Nigerian Banking industry.
The RPA technology, which makes use of software robots to simplify business process delivery, is expected to deliver improved business efficiency and data security by automating repetitive tasks across multiple business applications without altering existing infrastructure and systems.
While announcing the deployment of the new technology at an interactive session that took place at the Bank's Stallion Plaza Head office in Lagos yesterday, the Chief Executive Officer of Union Bank, Emeka Emuwa said:
"The provision of simpler, smarter banking services to our valued customers is at the core of our business. Therefore, we remain focused on leveraging cutting edge technology and creating innovative partnerships which will facilitate the achievement of this objective."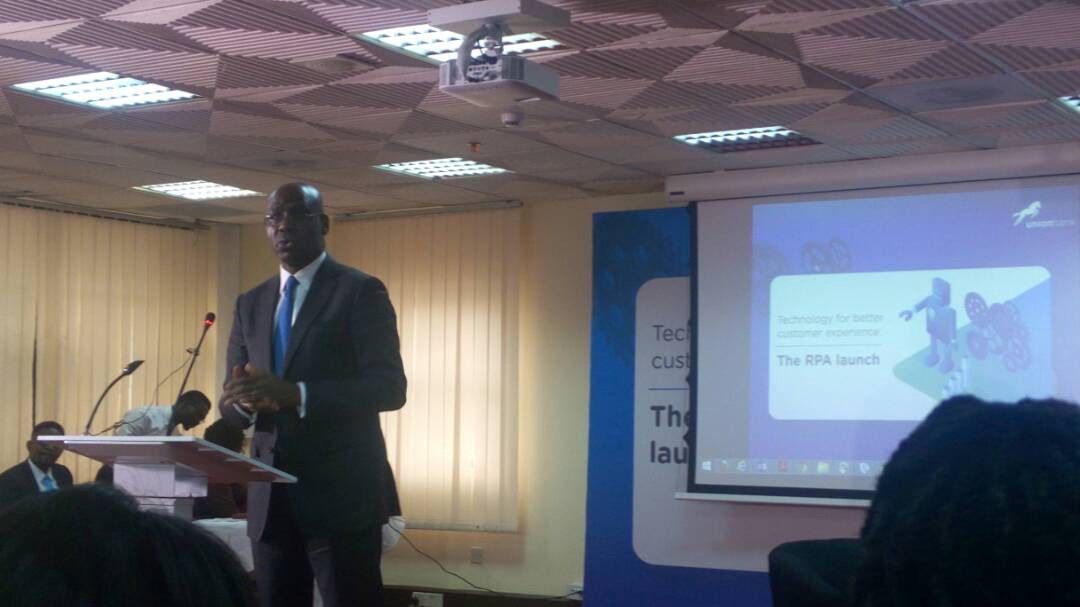 Union Bank's adoption of the RPA technology is expected to enhance staff productivity, reduce process turnaround time and improve accuracy and compliance. With this, employees are better able to focus on other value-adding and customer-related functions, significantly improving the overall quality of customer experience.
During his presentation, Bunmi Olufeko, Union Bank's Head of Service Assurance highlighted that many financial processes are consistent and routine, template-driven, and rule-based. He further pointed to some of the challenges that result from this trend including the possibility of errors, delayed output, and the time and cost involved in performing such mundane and manual tasks by staff that could easily be handled by robots.
The Bank says it will be implementing the RPA technology, particularly in banking operations with high transaction volumes and activities such as ATM reconciliations, KYC, account opening, and funds transfer.
In the first phase, reconciliation of ATM transactions will be a fully automated process, cutting down processing time by over 60% and ensuring that refunds on ATM fund dispense errors are promptly and efficiently carried out.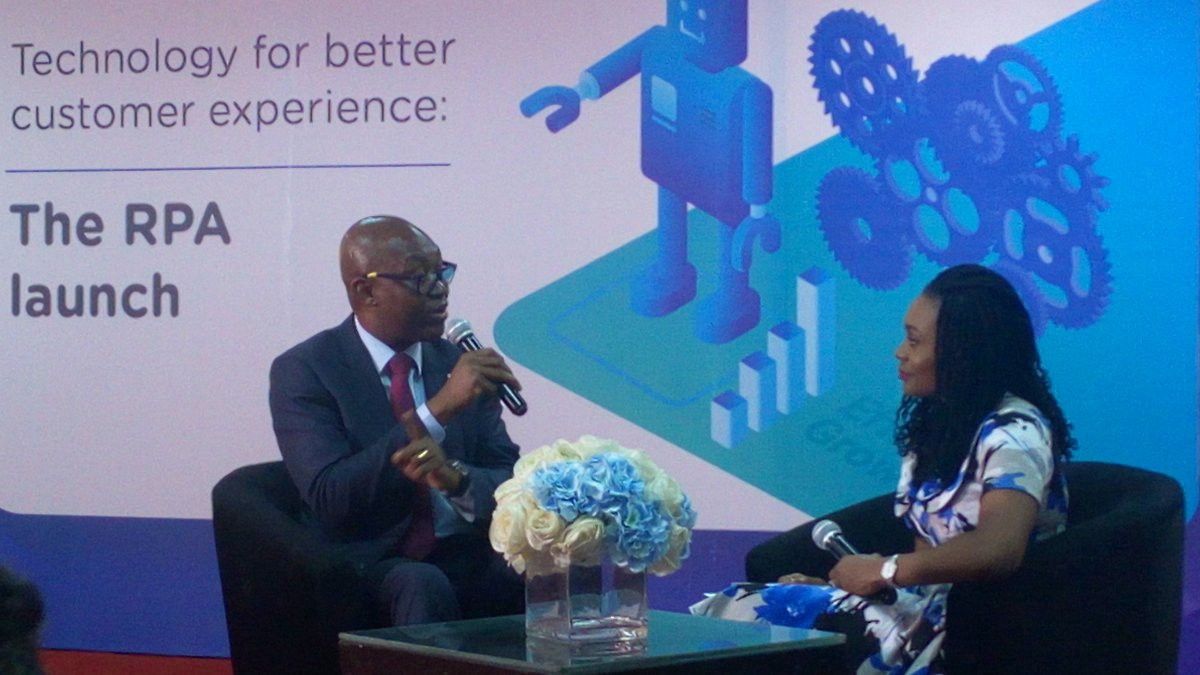 During a fireside chat at the launch, Nat Ude, Executive Director, Services and Technology at Union Bank answered a slew of questions covering the role that robots and artificial intelligence would play in the banking industry and how Union Bank intends to take the lead in that technology space.
With its recent transformation and marked upgrade of its infrastructure including the new RPA technology, Union Bank is indeed poised to deliver on its promise of being a truly simpler and smarter bank.