For a long time, WhatsApp has had a bad reputation for turning picture-perfect dinner date snapshots into less-than-stellar captures, a frustrating experience for users who have longed for the day they can share high-definition (HD) images with their nearest and dearest.
But after a lot of requests from users to improve its image compression game, WhatsApp is finally launching a new update that is about to let you share crispy HD photos.
Currently being rolled out to WhatsApp's beta version for Android and iOS for some users to experiment with sending HD photos, the full rollout is expected to commence soon, although the actual date for full rollout is still unspecified.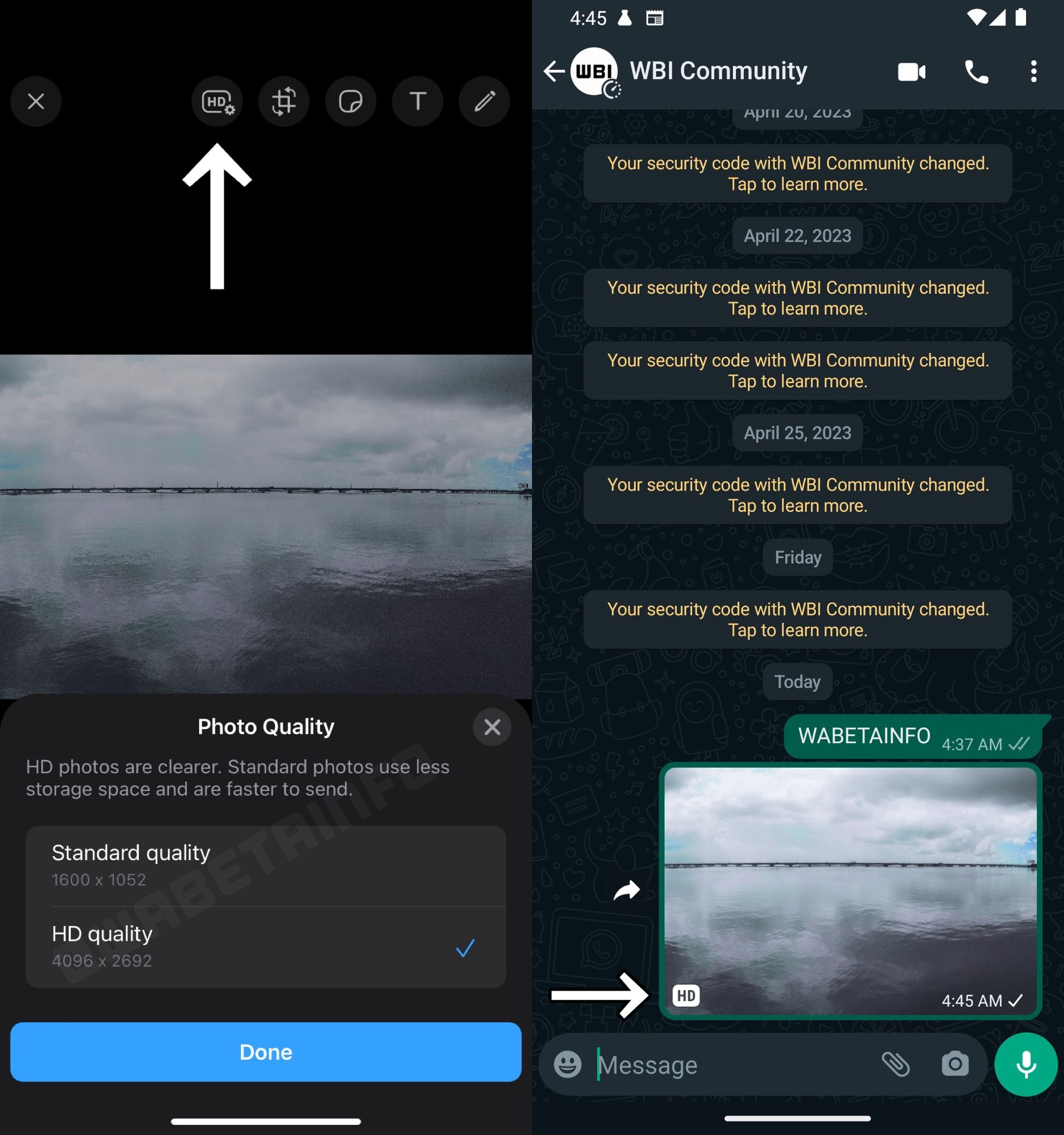 As seen in the image above, utilizing the feature is straightforward. Following the anticipated full release, users can select high-quality images from their galleries (accessible via the camera icon adjacent to the microphone icon). At the top of the screen along with the sticker and annotate options, the app will introduce a fresh HD icon.
Selecting the HD icon allows you to choose the photo quality you want to send in; it either could be Standard quality with lower resolution, which apparently takes less space and is faster to send, or users can select the HD quality option. Both the sender and recipient can further see an HD mark on the image.
Interestingly, the social media service is also reportedly working on this same functionality to send high-quality videos, per The Verge.