Investors from around the world are showing increasing interest in Africa's growing start-up ecosystem. Despite this fact, a new report shows that Africa is not solely reliant on investment from outside the continent, as there are a significant number of African investors actively investing in the region.
According to data from the deal tracking platform, Africa: The Big Deal, 1,400+ investors made at least one $100k+ deal on the continent in 2021-2022. Out of these, 36% of investors were headquartered in North America, 27% in Africa, followed by Europe (21%), Asia Pacific (8%), and the Middle East (7%).
South Africa leads in Africa with 100 of the investors (27%) doing at least one deal on the continent in the past couple of years, followed by Nigeria (77), Egypt (66), and Kenya (44); the Big Four combined represent 78% of the region's total.
The UK (91) is in the lead in Europe with a third of the European investors active in Africa, followed by France (37), the Netherlands (31), Switzerland (23), and Germany (21). Japan (28), China (25), and Singapore (22) are the top three Asia Pacific countries where most Africa-active investors are located. In the Middle East, 80% of those are either based in the UAE (36) or Saudi Arabia (30).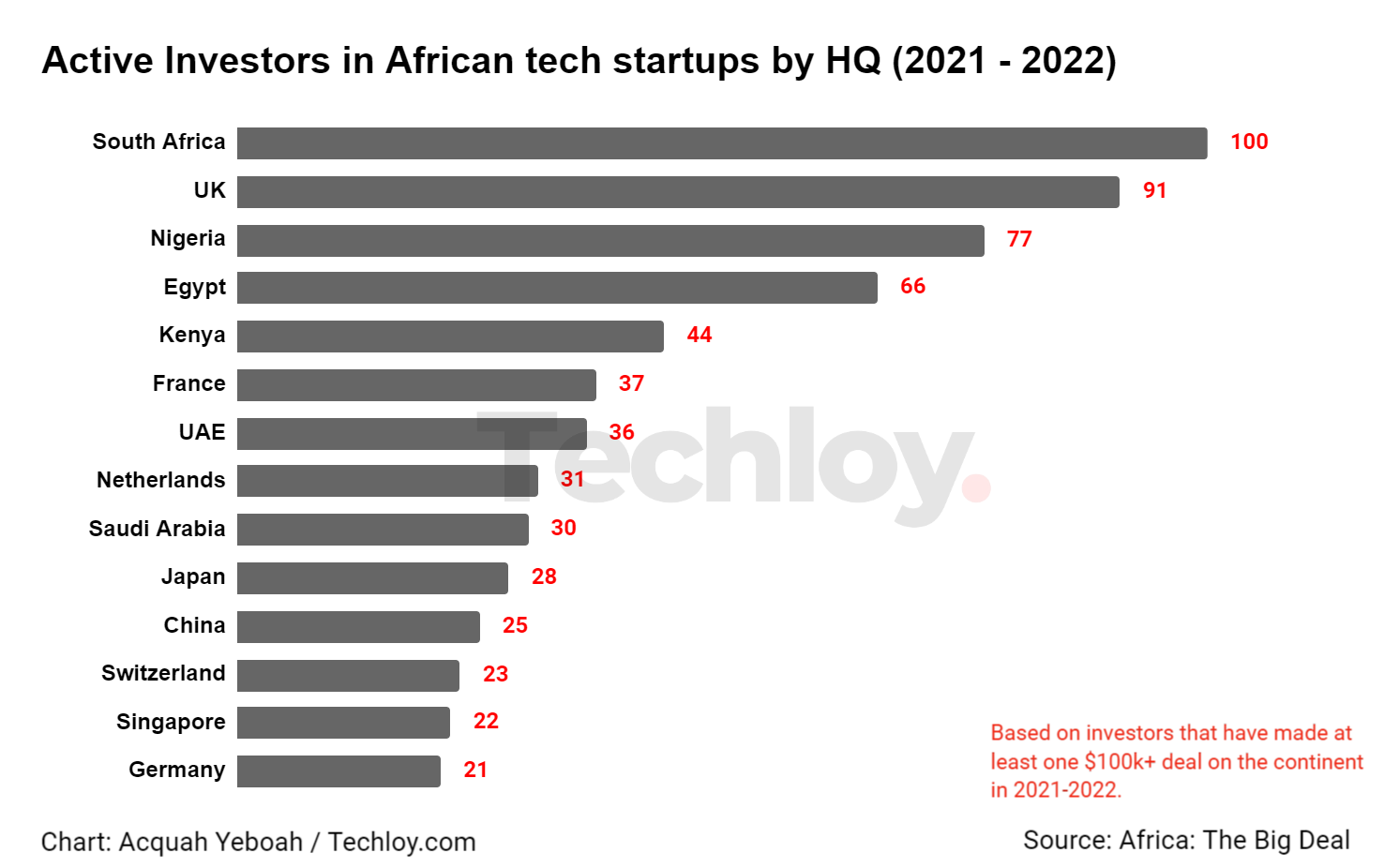 While the data does not reveal the provenance of the funds invested in start-ups on the continent, the report provides an overview of where investors are headquartered. The report also shows that there is a diverse range of investors from different parts of the world showing interest in Africa's growing start-up ecosystem.