Xiaomi, a leading Chinese smartphone maker has reported a record drop in fourth-quarter revenue as the company weathered a slowdown in consumption and disruptions due to China's COVID-19 curbs.
Xiaomi's revenue in the fourth quarter of 2022 reached 66.05 billion yuan ($9.6 billion), down 22.8% from 85.58 billion yuan a year earlier. The numbers were slightly ahead of analyst expectations, but they mark the fourth consecutive revenue drop for the company and its steepest on record yet.
Net income also fell to 1.46 billion over the period, down 67.3% from 4.473 billion yuan a year earlier.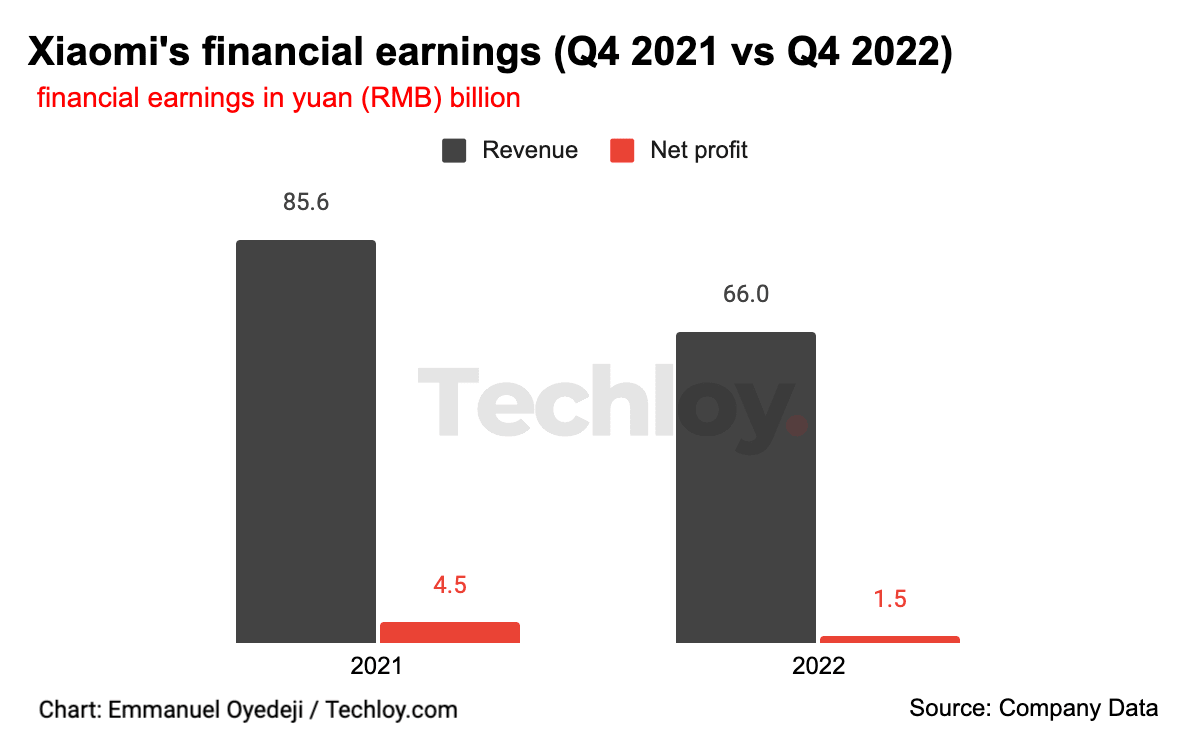 The company's revenue for 2022 was 280.04 billion yuan, a drop of 14.7%, while net income came in at 8.52 billion yuan, down 61.4%. Both figures fell short of analyst expectations.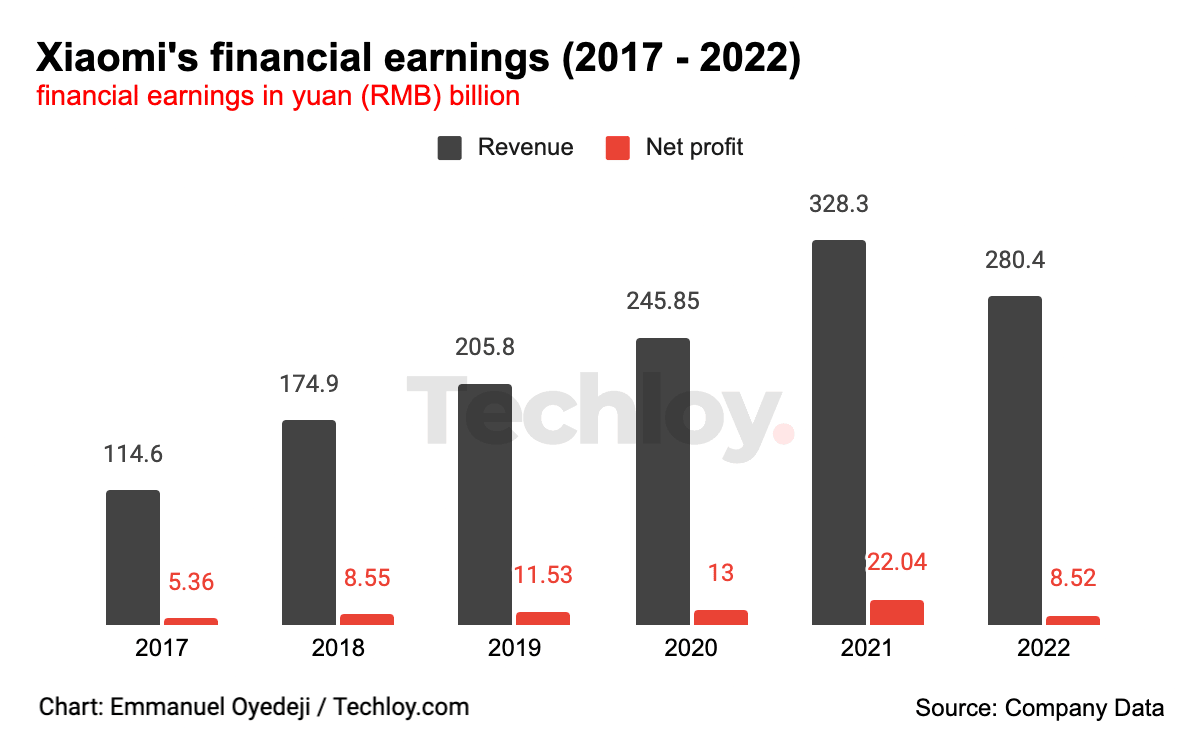 The decline seen in the year and quarter was a result of low demand for smartphones in its major markets, including China and India. The strict COVID-19 curbs in China particularly led to a sales slump of its smartphones across the country.
While in its biggest market in India, the rising consumer preference for higher-end devices saw the Xiaomi brand performing significantly lower with its middle-range offering and ended up losing its position as the top-selling phone brand to South Korea's Samsung in the fourth quarter.