Three years after launching its online store in India, tech giant Apple's next stop is Vietnam – the Southeast Asian country where it was the only top smartphone vendor to record a 23.6% growth in sales, despite a 15.6% overall smartphone market decline in 2022.
If all goes according to plan, the Vietnamese people will start buying Apple products directly from the company on Thursday, May 18, although it is unclear which Apple products will be available for sale upon launch.
Apple's strategy is simple: further its expansion into emerging markets as it seeks to drive growth amid slowing sales in China and other markets. The company has indeed been making major moves in emerging markets in recent times – opening its inaugural physical stores in India, after recording sales growth. In fact, Apple CEO Tim Cook said that the company is strategically targeting emerging markets, leveraging its younger population and the relatively untapped potential for iPhone sales.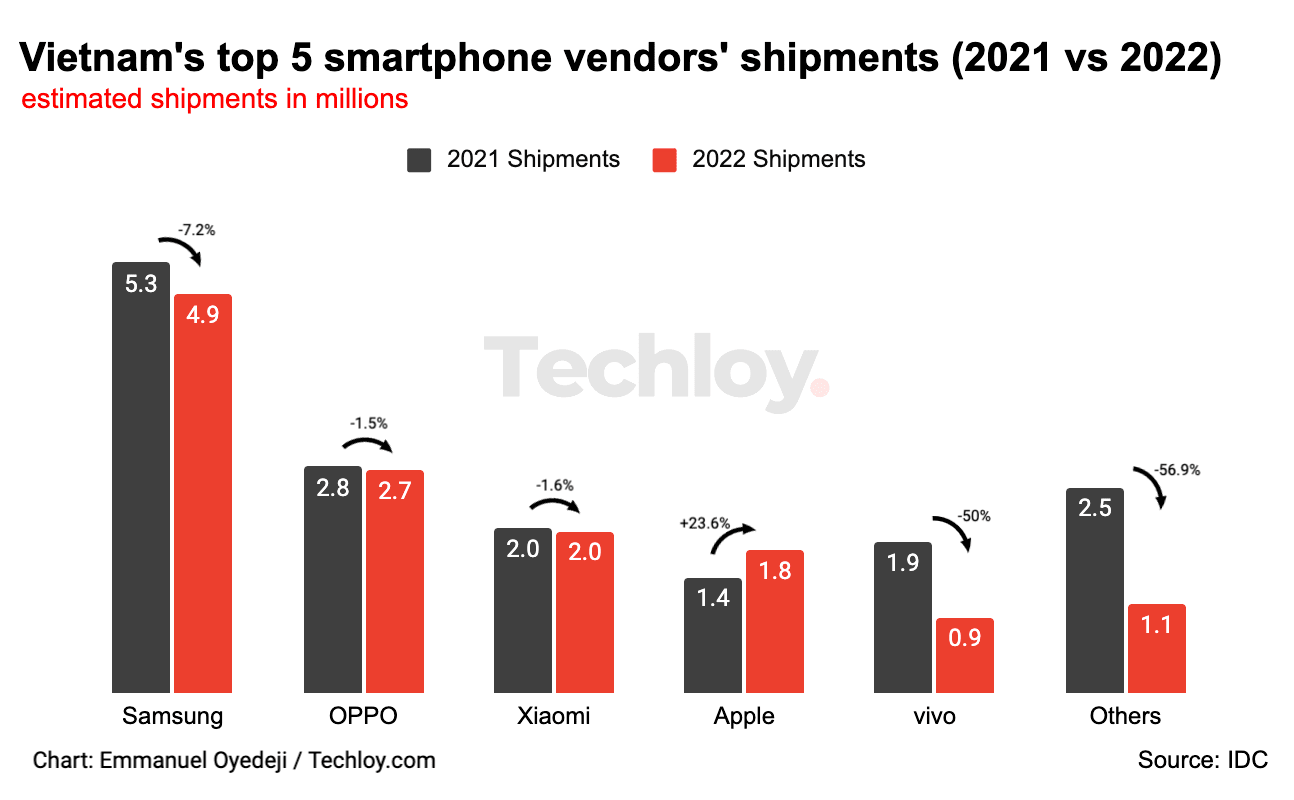 According to the Ministry of Industry and Trade, iPhone imports into Vietnam reached a staggering value of over $1.6 billion last year, accounting for a significant 46% of all phone imports in the country. In the same report, distributors of Apple products in Vietnam observed an interesting trend – the higher the price tag of the iPhone model, the greater the demand.
While no specific timeline was provided for physical store openings in Vietnam, the country's population of 100 million presents a promising opportunity for Apple's retail expansion.
Currently, Apple sells its products in the country through authorized vendors, and it also has multiple suppliers that manufacture its devices in Vietnam for global distribution.
Could Africa be the next frontier in Apple's expansion drive in emerging markets? Only time will tell.