ByteDance, the parent company of TikTok and Douyin, reported a revenue growth of over 30% in 2022 to surpass $80 billion, The Information reports citing two people with knowledge of the figure.
This growth puts ByteDance almost on par with its rival Tencent Holdings, whose revenue was $107.25 billion in 2021. ByteDance's growth is impressive given the current regulatory scrutiny of Chinese tech companies and the threat of a TikTok ban in the US.
While TikTok has amassed over 150 million monthly users in the US, concerns remain over China's access to the data it collects. TikTok CEO Chew Shou Zi recently faced a hostile congressional hearing, during which he did little to sway some of the company's loudest critics.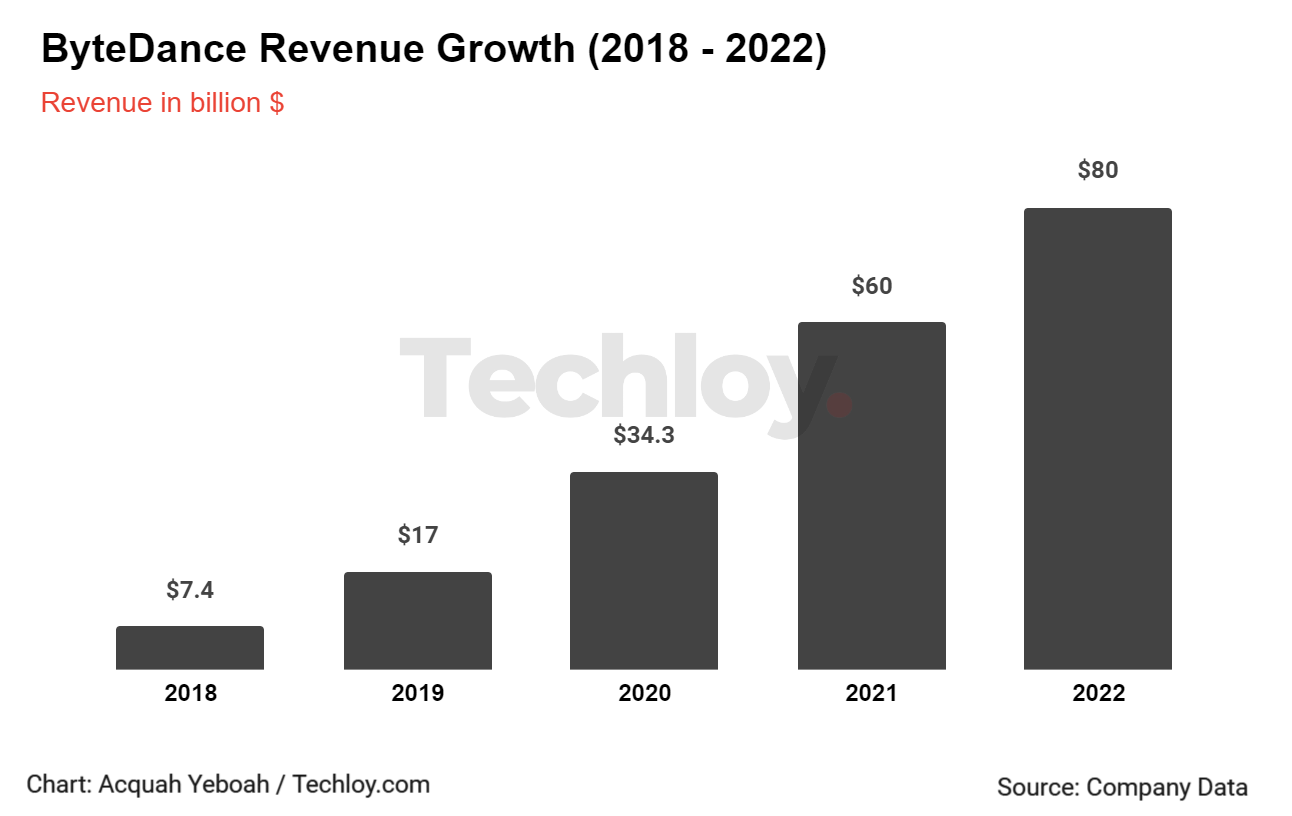 The Chinese social media behemoth was valued at around $220 billion in a recent private-market investment by Abu Dhabi AI firm G42, down from the $300 billion that TikTok's owner set during a September share buyback program.
ByteDance's revenue growth surpassed most global internet leaders, including Facebook and Amazon. However, the company had to curtail some of its riskier projects, such as gaming and venture investment, as part of an effort to reduce costs during a year of regulatory crackdowns and Covid restrictions.
Despite the challenges, video-sharing apps have been successful in drawing ad dollars from other social media platforms, particularly as more cost-conscious marketers shift their focus to video services.