According to a recent report by the Central Bank of Egypt (CBE), the number of electronic payment cards issued by banks in the Egyptian market increased to 57.475 million in 2022, up from 26.280 million in 2017.
This marks a significant increase in electronic payment card usage in the country, which includes instant payment cards, prepaid cards, and credit cards.
The CBE also revealed that the number of prepaid cards in banks amounted to about 28.636 million cards, while the number of debit cards amounted to about 23.837 million cards, and the number of credit cards recorded 5.001 million cards in 2022.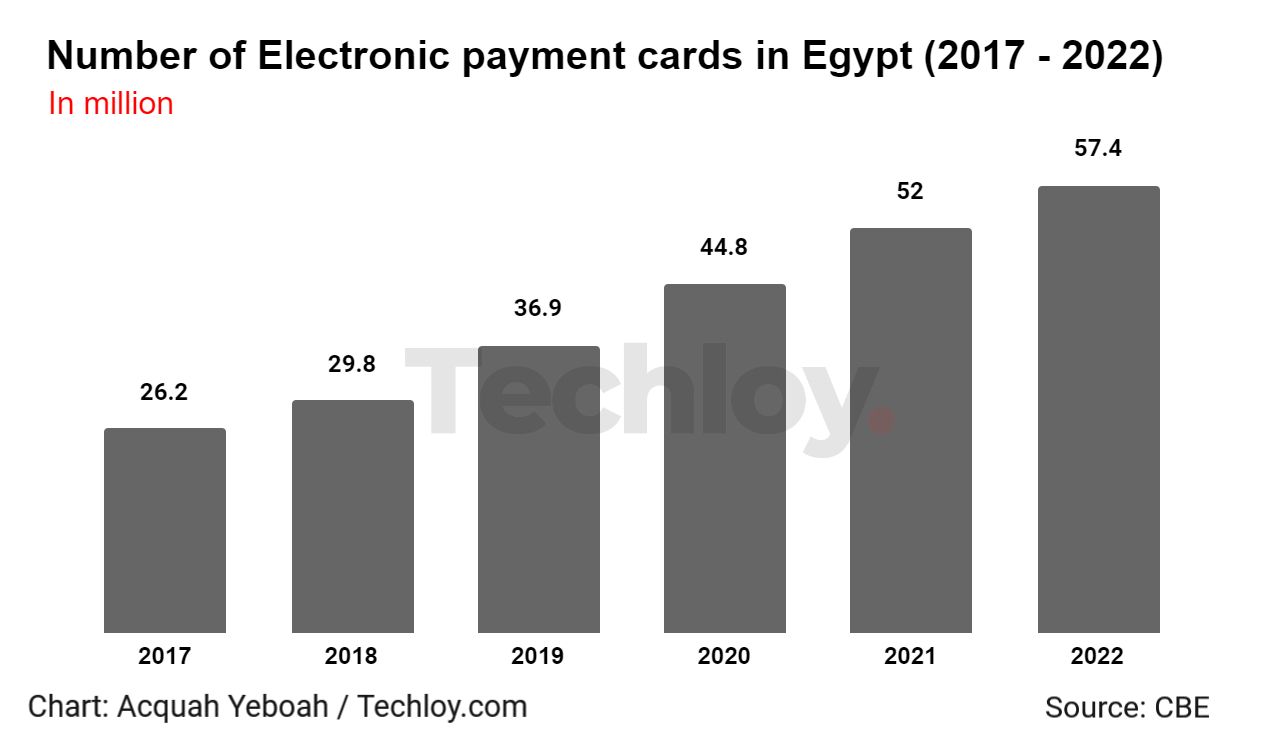 Moreover, the total number of electronic points of sale (POS) in the Egyptian market grew by 1582% from 2015 to 2022. The number of POS machines reached 940,000 in 2022, up from 55,876 in 2015.
The Central Bank stated that nine banks have licenses to own these machines, including the National Bank of Egypt, Banque Misr, and Banque du Caire.
The report also showed that the number of ATM machines affiliated with banks also increased to 21,975 machines in 2022, indicating a growing trend towards digital payments in the country. This trend is expected to continue as more consumers and businesses adopt electronic payment methods for their transactions.