Workstation shipments in Europe, the Middle East, and Africa (EMEA) saw a sharp decline in the second half of 2022 amid widespread business uncertainty, according to a report by International Data Corporation (IDC).
However, the market is expected to rebound strongly by the end of 2023 as demand reheats. The IDC's EMEA Quarterly Workstation Tracker showed that unit shipments grew by 26.8% YoY in 1H22, but plummeted by 15.8% in 2H22.
Although IDC forecasts that the market will continue to fall by 21% YoY through 1H23, it predicts that growth will return in 2H23, with 17% growth expected in Q4 and 21.3% growth expected throughout 2024.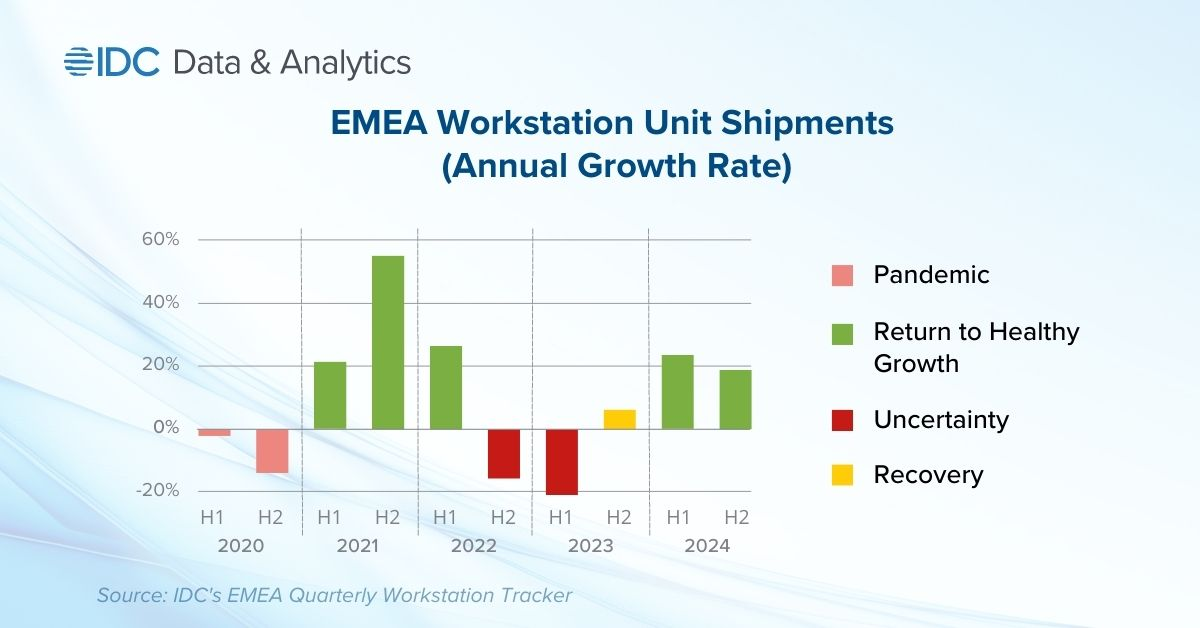 The return to growth is expected to be driven mainly by the need to replace older workstations as maintenance and support contracts cannot postpone the refreshment cycle of ageing workstations by another year.
Growth will also be driven by increased use of mobile workstations linked to the rise in work-from-home policies, as well as continued migrations to Windows 10 and Windows 11.
Demand will also be fueled by upgrades of midrange and high-end ISV-certified desktop workstations, which will include features like DDR5 and PCIe 5.0 to speed up the development of emerging technologies like AI and machine learning.