Global investment in the energy transition hits $1 trillion for the first time in 2022, defying supply chain disruptions and macroeconomic headwinds in the year.
Investment in the low-carbon energy transition by businesses, financial institutions, governments and end users around the world reached $1.11 trillion, 30% more than in 2021, according to a report from BloombergNEF.
Almost every sector, including renewable energy, energy storage, electrified transport, electrified heat, carbon capture and storage (CCS), hydrogen and sustainable materials. Only nuclear power investment did not set a record, staying broadly flat.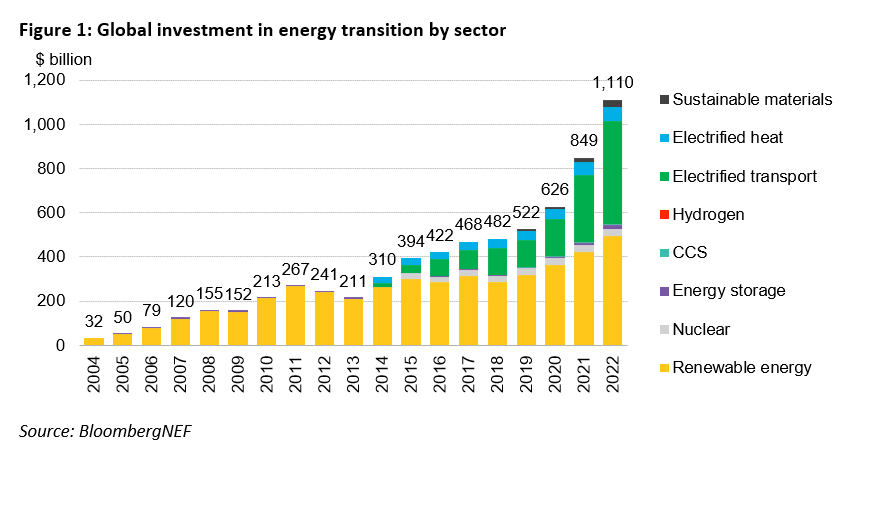 China accounted for about half the total investment at $546 billion. The country also dominated in areas like manufacturing capacity and supply chain development. Last year it spent heavily on electrified transportation and renewables like solar and wind.
The U.S. was second with $141 billion, and Germany was third with $55 billion, while the UK dropped one place to fifth as France climbed to fourth.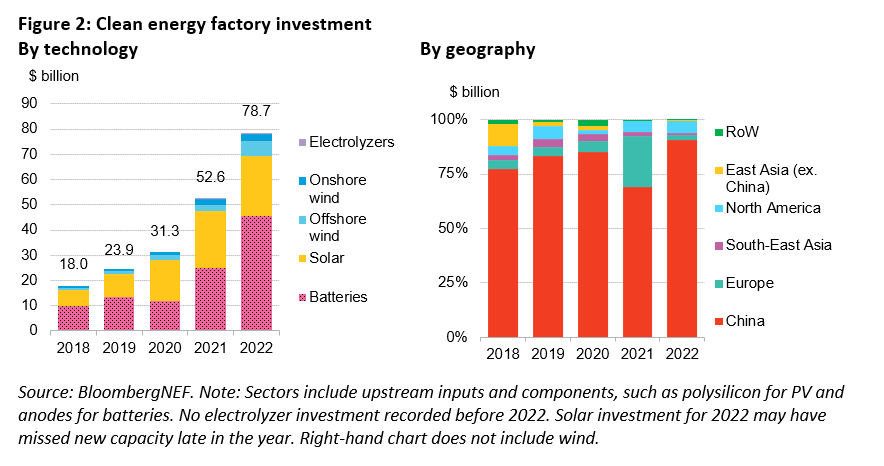 Despite the year's impressive results, global investment in lower-carbon technologies remains woefully short of what the world needs to get to "net-zero" CO2 emissions by 2050.
According to BNEF estimates, investments must reach an annual average of $4.55 trillion for the remainder of this decade in order to get on track with the "net-zero" trajectory.