Global cellular IoT module outsourced manufacturing captured 52.4% of total IoT module shipments in H1 2022, as more major manufacturers turn to outsourcing the supply for their IoT modules, according to Counterpoint.
An IoT "Internet of Things" module is a small electronic device embedded in devices, machines, cars and other gadgets connected to wireless networks that send and receive data.
Original design manufacturers (ODM) saw the fastest growth of 45% YoY in H1 2022, followed by electronics manufacturing services (EMS) at 30% and in-house manufacturing at 21%. After the market decline in Q1 2022, the global cellular IoT module market has since recovered in Q2 2022, despite macroeconomic headwinds and lockdowns in China, the largest IoT market.
Top ODM/EMS suppliers for IoT module manufacturing, such as BYD Electronics, TDG-Tech and Qisda mainly from Mainland China and Taiwan and 7 others captured two-thirds of IoT module outsourced manufacturing in H1 2022.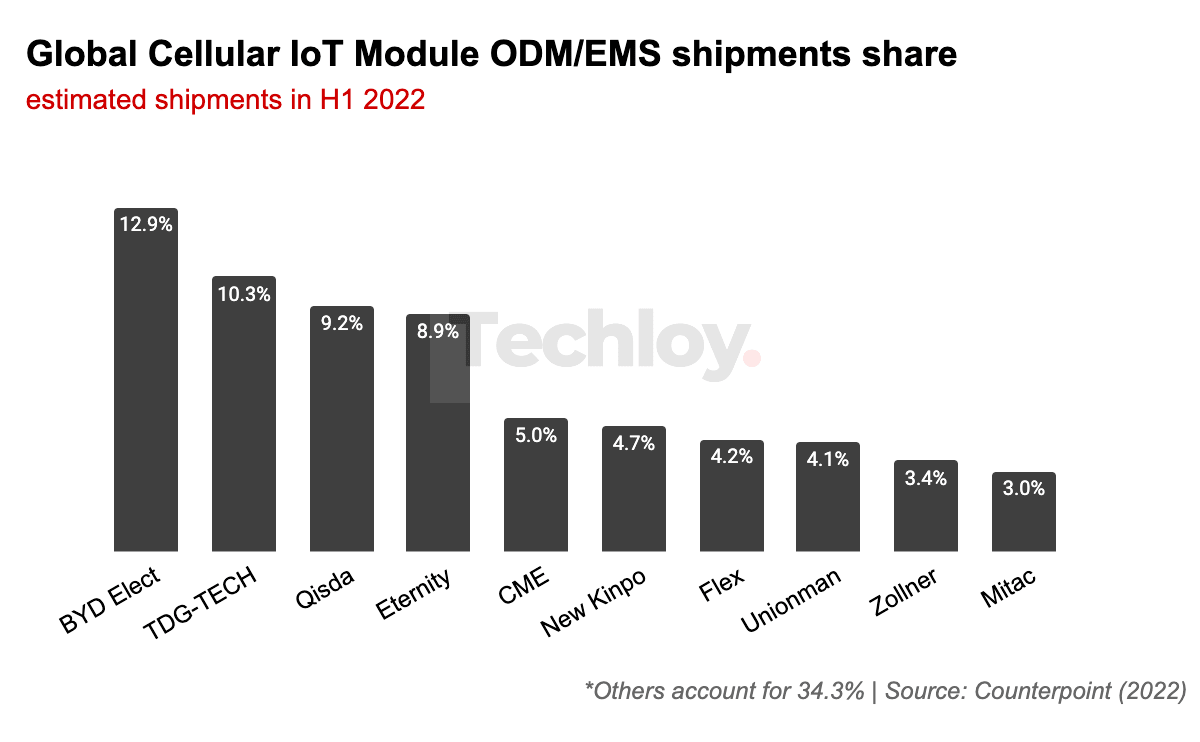 New innovations and global digital transformation will continue to drive the IoT module market. The global outsourced manufacturing shipment is expected to grow at a CAGR of 17% between 2021 and 2026 amidst supply chain problems and economic strain.