Global average weekly cyberattacks increased by 7% in Q1 2023 compared to the same period in 2022, with each organization facing an average of 1,248 attacks per week, according to a report by Checkpoint.
While the volume of attacks only increased slightly, the report highlights the emergence of several sophisticated campaigns developed by leveraging legitimate tools for malicious purposes. For example, cybercriminals have begun using ChatGPT for code generation, allowing less-skilled actors effortlessly launch cyberattacks.
According to the Techloy chart below, the education and research sector was the most heavily targeted, experiencing an average of 2,507 attacks per organization per week, a 15% increase from Q1 2022. This is due to many institutions still struggling to secure extended networks and access points during the shift to remote learning.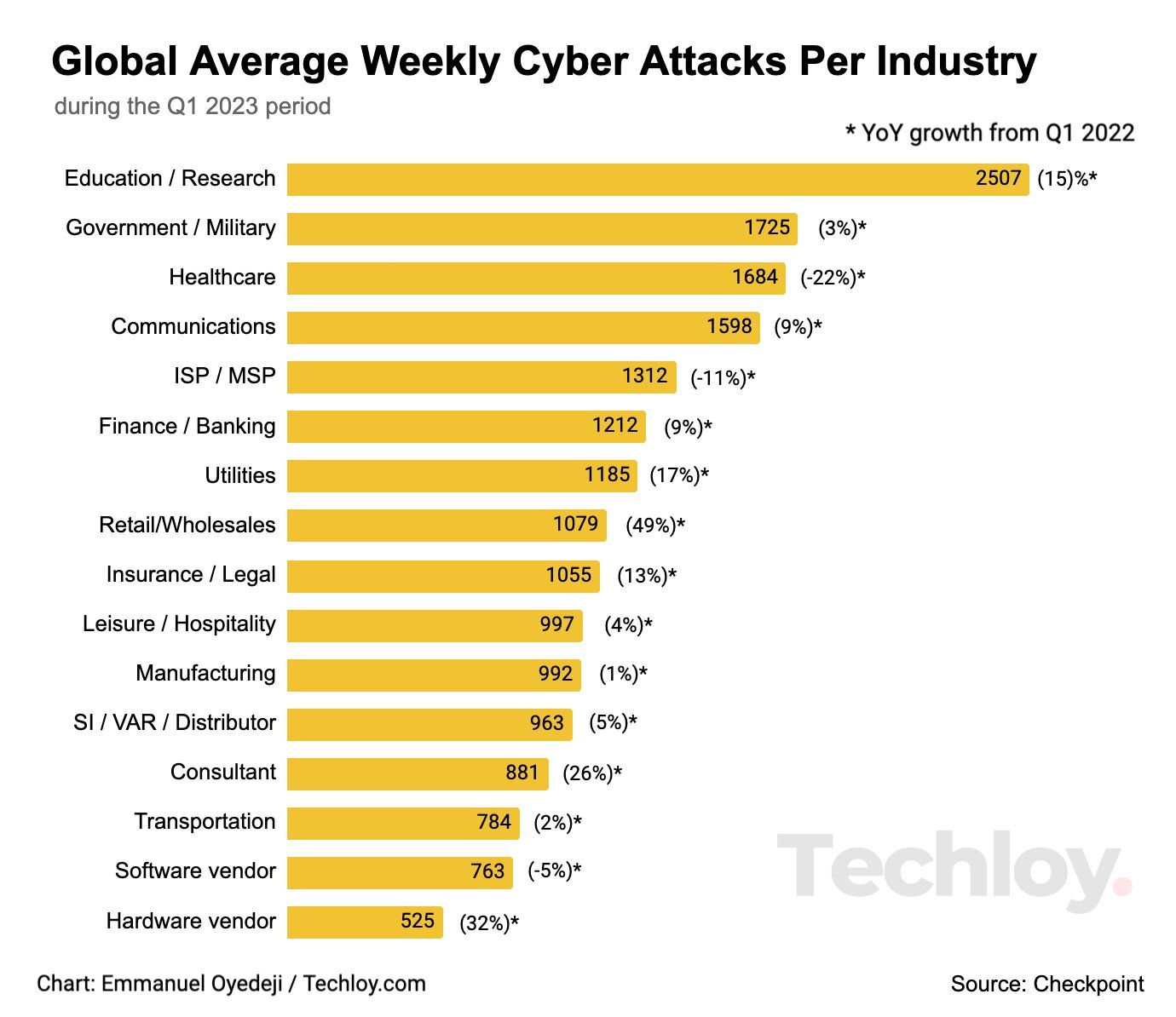 However, the most significant change came in the Retail/Wholesale sector which saw the highest year-over-year increase of 49% with an average of 1,079 attacks per week. This highlights the increasing vulnerability of the sector to cyber threats.
Per region, the African region had the highest number of average weekly cyber-attacks per organization reaching 1,983 attacks, a marginal decrease of 2% compared to Q1 2022. Conversely, the APAC region experienced the most significant year-over-year increase, with a surge of 16%, reaching an average of 1,835 attacks per organization.