The world's leading Smartphone Soc/AP producer, MediaTek, once again leads the Smartphone SoC market with a share of 39%, according to Counterpoint Research.
Although the smartphone AP giant had slightly declined shipments in Q2 2022 due to order cuts from major Chinese OEMs, ongoing customer inventory adjustments, global macroeconomic conditions, and the weak China market, it still maintains a strong lead ahead of Qualcomm.
MediaTek leads the low-mid tier wholesale price segment, majorly driven by its Helio G series, and Dimensity 700 series with Qualcomm now driving a close 29% of the global smartphone AP shipments, also having seen a decline from Q1 2022 where it went as high as 33%.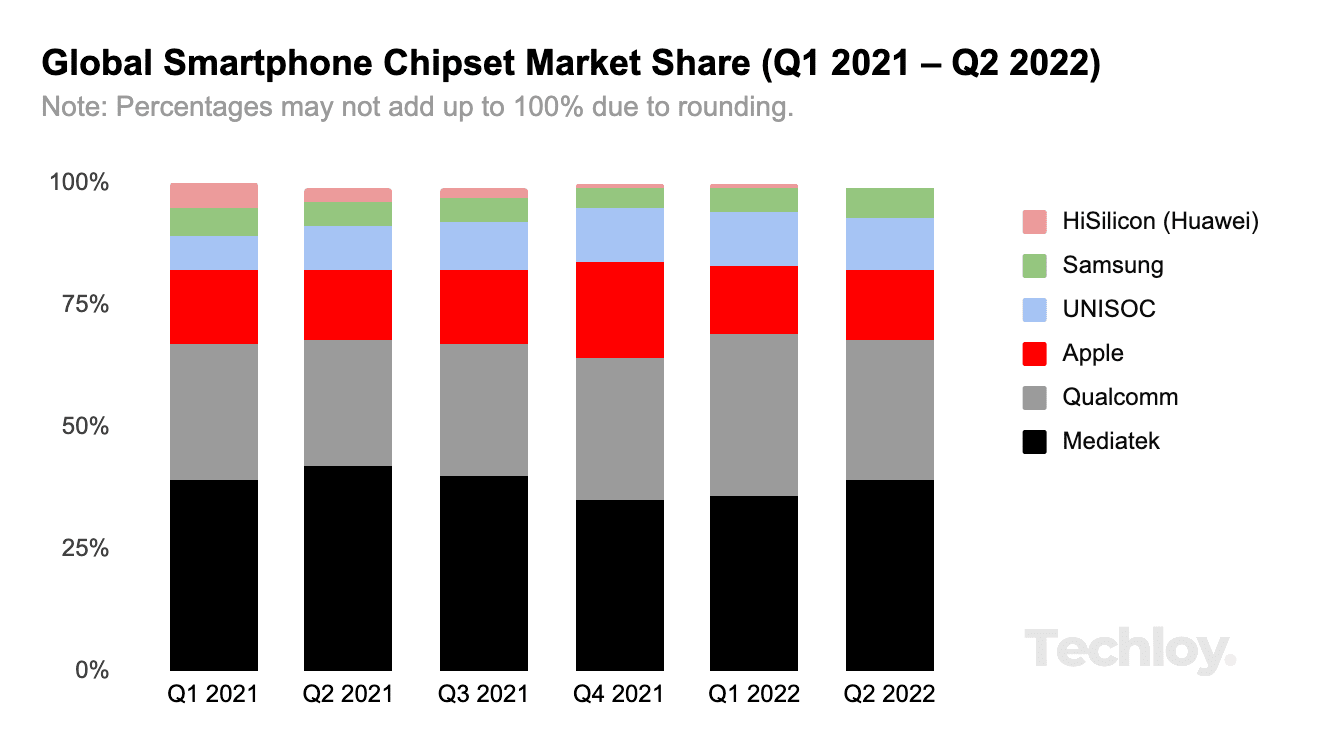 Apple remains in 3rd place, maintaining a 14% total share due to seasonality, although the release of the iPhone 14 series might prompt an increase in production in the 3rd quarter.
Other Smartphone AP manufacturers like UNISOC, Samsung, and Hisilcon boast a relatively lower volume of smartphone AP shipments in Q2 as conditions ranging from low demand to hardship to obtain newer chipsets due to the trade ban continue to impact production.