There's a cool feature in Gmail that lets you change your background. It's a great way to personalize your inbox and add some brightness to your email experience.
With Gmail, you have a bunch of options to choose from. You can pick different themes and images to customize your background. You can even upload your own photos or go for solid colors. Changing your background allows you to express yourself and set the mood for your email inbox.
If you want your inbox to stand out and truly reflect your personality, changing the background in Gmail can help you achieve that.
Let me walk you through the steps below. It's super easy.
How to Change Background in Gmail on a PC
Go to Gmail on your PC.
Click the gear icon at the top-right corner.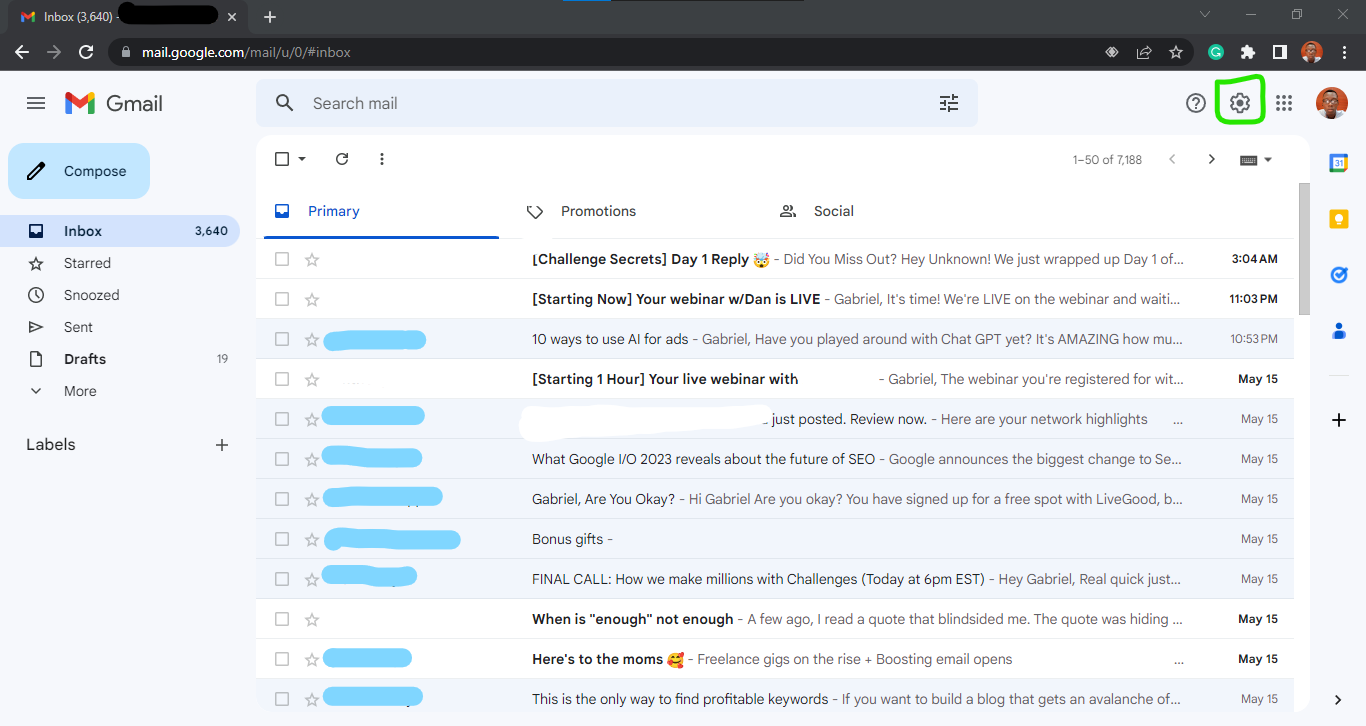 3.  Click See all settings.
4.  Next, Click Themes.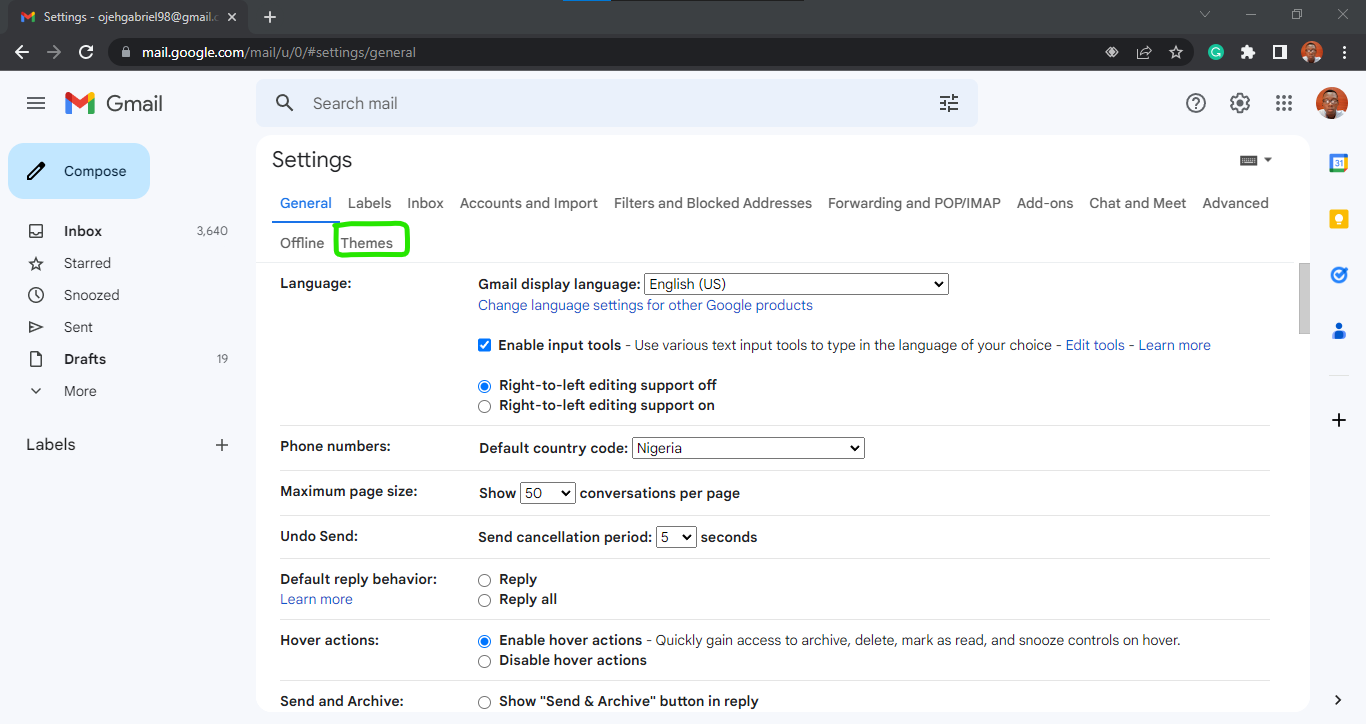 5.  Select Set Themes.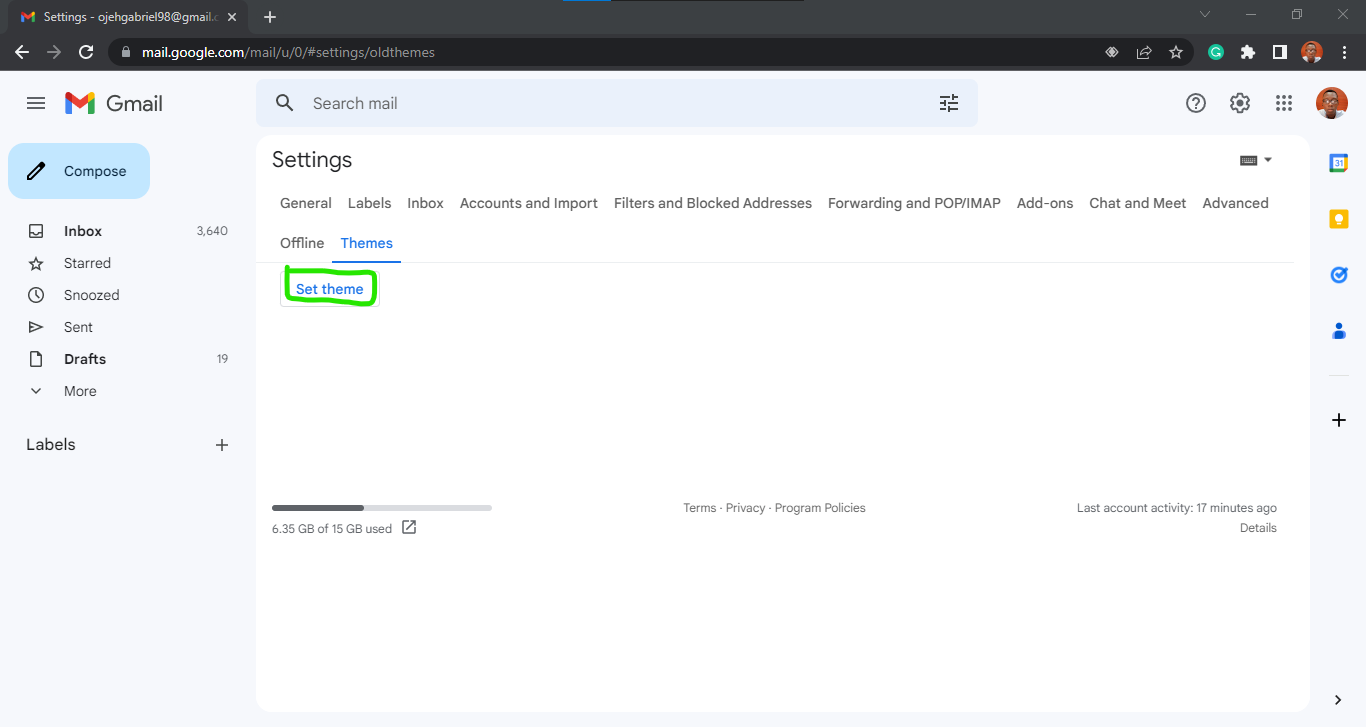 6.  You would get to see a variety of themes to choose from. You can scroll down to get more themes and even get to upload your photos to be used. Once you've selected any image, click Save.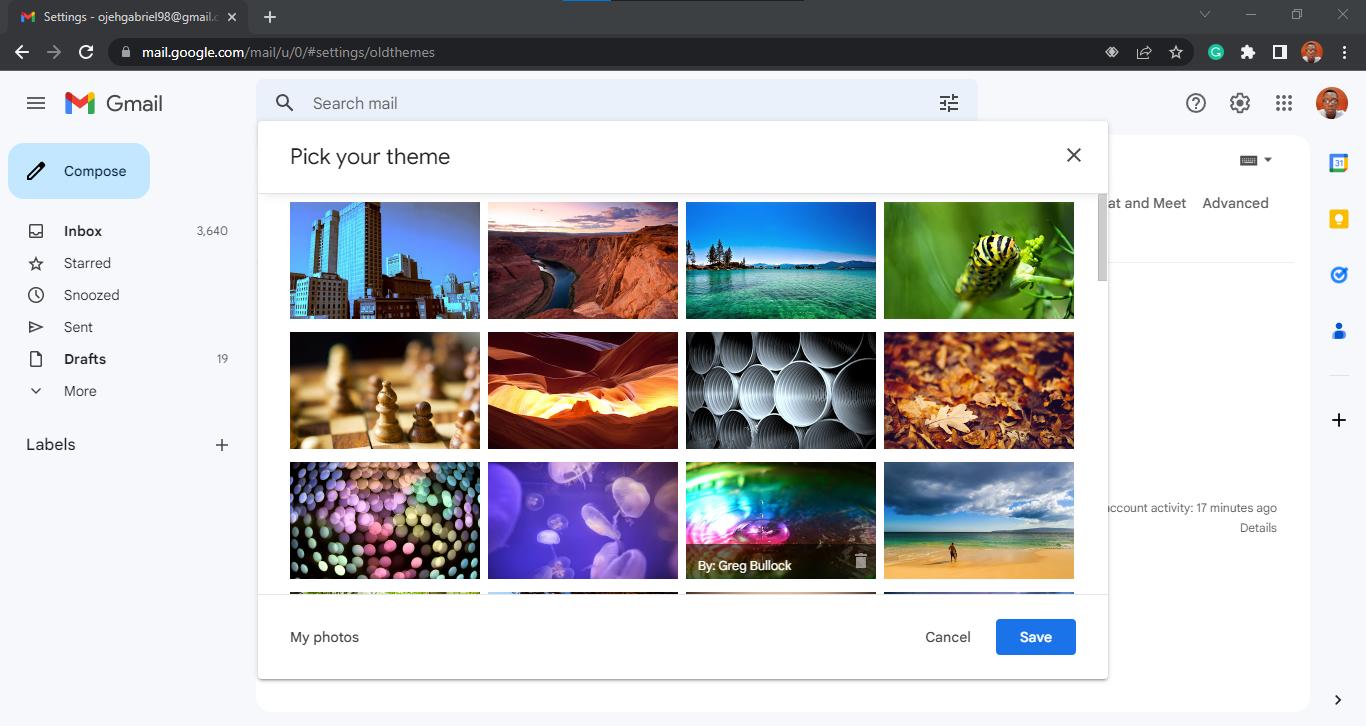 Changing the themes in your Gmail is a fantastic way to personalize your inbox and make it more visually appealing. Whether you're looking to brighten things up, express yourself, or create a specific mood, the variety of themes and customization options available in Gmail allow you to do just that.
By selecting from different images, uploading your own photos, or choosing solid colors, you can transform your email experience into something that truly reflects your unique personality and style.
Image Credit: Gabriel Ojeh / Techloy.com