The Joint Admissions and Matriculation Board (JAMB) is a computer-based exam that plays a vital role in determining the eligibility of candidates for admission into tertiary institutions. JAMB serves as a standardized assessment tool used by universities and colleges to assess the knowledge and skills of prospective students.
It acts as a gateway, enabling individuals to pursue higher education opportunities in Nigeria. Thus, understanding and preparing for JAMB is crucial for those aspiring to enroll in tertiary institutions and embark on their educational journey.
After completing the UTME (Unified Tertiary Matriculation Examination) and Post-UTME exams, it's crucial for JAMB candidates to verify their admission status.
In this article, we will show you how to check for your JAMB admission status in six easy steps.
Go to visit the JAMB website or type https://www.jamb.gov.ng/Efacilit on your browser. The page should look exactly like the image below.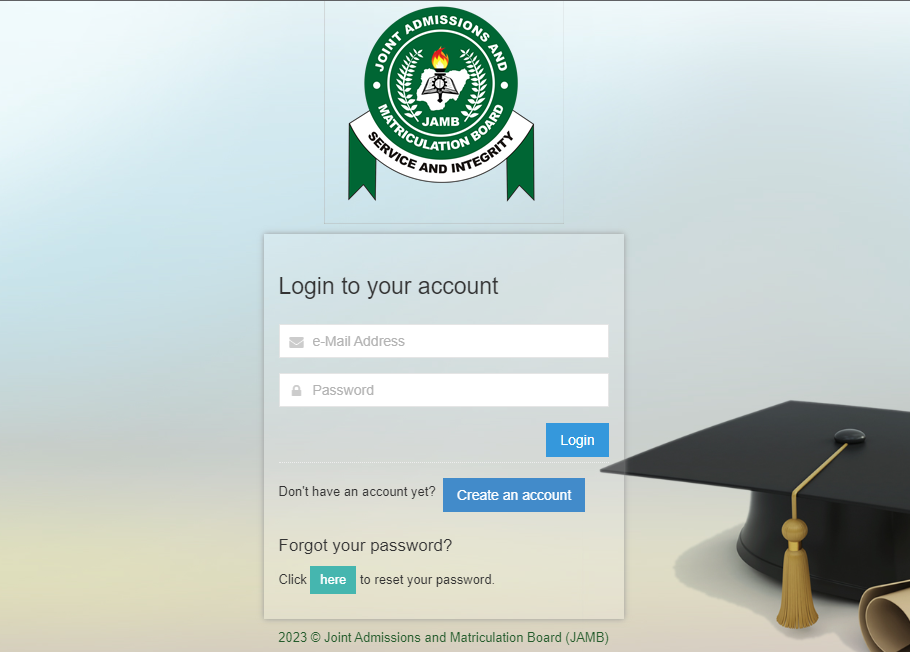 2.  Input the Email Address and Password you used in applying for your JAMB Exam.
3.  Enter the correct examination year at the top and click Check Admission Status. Make sure that the year you selected is the correct year you wrote your UTME.
4.  To check your JAMB admission status, enter your UTME registration number after clicking on the Check Admission Status option. Please make sure to accurately input your registration number to avoid any potential errors.
5.  Once you have entered your JAMB registration number and chosen your examination year, simply click on the Check Admission Status. By doing so, you will be able to view your UTME admission status.
6.  Upon checking your admission status, if you have been offered admission, you will receive a message saying "Congratulations! You have been offered admission." The message will also provide details regarding the institution and the specific course of study you have been admitted to. At this stage, you have the choice to either accept or reject the admission offer. If you decide to accept the offer, you will need to proceed to the institution to complete the necessary admission procedures.
However, if you have not yet been offered admission, you will receive a message stating "Sorry, no admission is given yet." This indicates that you have not been granted admission at the moment, and it is recommended that you continue checking the website for further updates.
Conclusion
Checking your UTME admission status is an essential part of the admission process. By following the steps provided earlier, you can conveniently verify your status and make informed decisions regarding accepting or rejecting admission offers.
It's important to stay proactive and regularly monitor the website and JAMB CAPS portal for any updates, as admission statuses can be subject to change.
Stay vigilant and well-informed throughout the process to ensure a smooth transition into your desired institution.
Image Credit: Gabriel Ojeh / Techloy.com