Google Slides is a web-based presentation software offered by Google as part of the Google Workspace suite. It allows users to create, edit, and collaborate on slide presentations online.
Similar to other presentation tools like Microsoft PowerPoint, Google Slides enables users to create visually appealing slideshows for various purposes, such as business presentations, educational lectures, or personal projects.
However, by default, Google Slides presentations are in a slide format that is meant to be viewed sequentially. In this article, you will learn how to convert these slide presentations into a video file.
How to Convert Google Slides to a Video
Go to Google Slides and open the desired presentation.
On the top menu bar, click on the File button then in the drop-down list, select Download.
From the options provided, choose Microsoft PowerPoint (.pptx) format. Your presentation will be saved in the selected format, allowing you to download and access it as a PowerPoint file.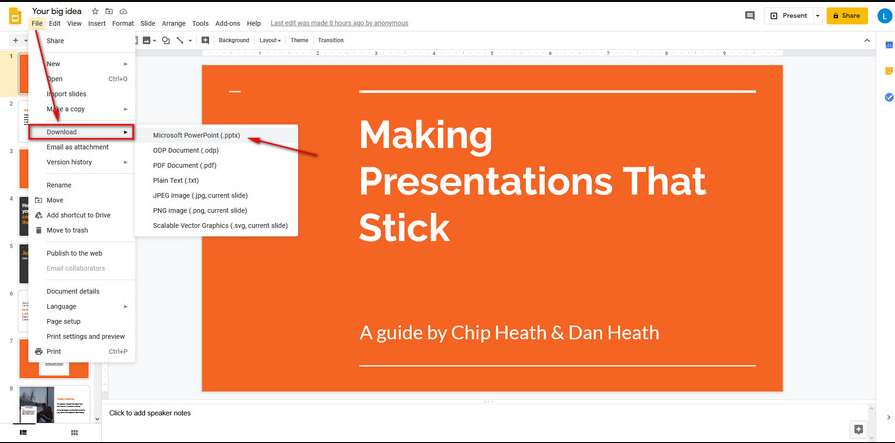 4.  To open the .pptx file with Microsoft PowerPoint, go to the File option in the top menu bar, then select Export followed by Create a Video. From there, you can customize the presentation quality and adjust the duration for each slide.
5.  Finally, click the Create Video button to choose an output folder and convert your downloaded Google Slides presentation into a video using PowerPoint.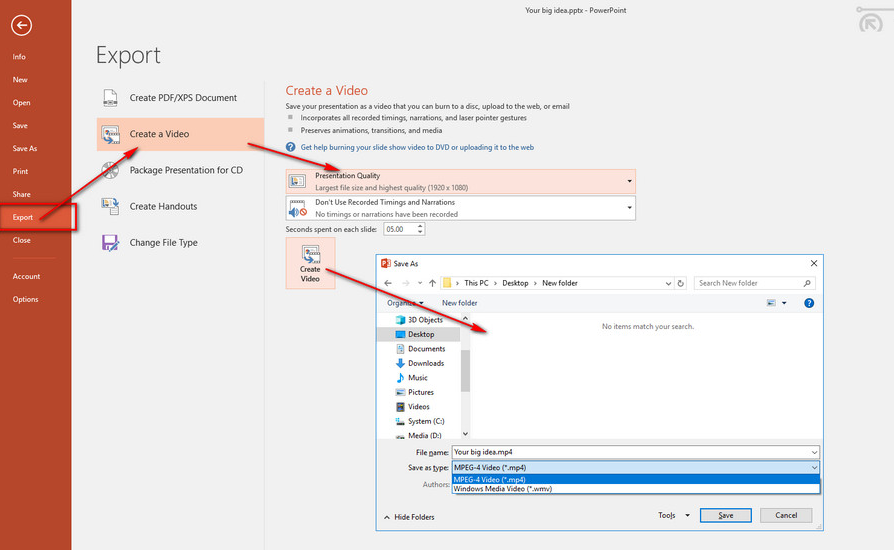 Convert Google Slides to Video Using Google Slides Add-on
To install the Creator Studio add-on, navigate to Extensions > Add-ons > Get add-ons and search for "Creator Studio" in the search bar. Once you find it, select the first result to proceed with the installation.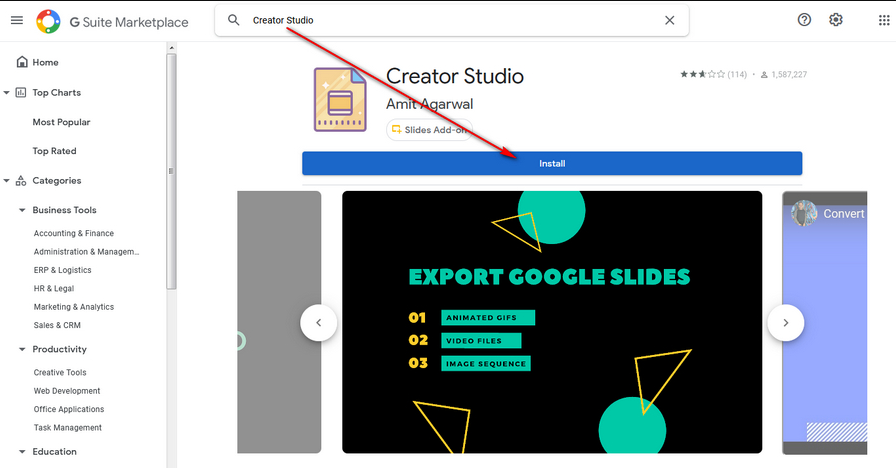 2.  After installing the add-on, open or refresh your Google Slides presentation. On the top menu bar, click on Add-ons. Hover your mouse over Creator Studio and then choose the Create Video option.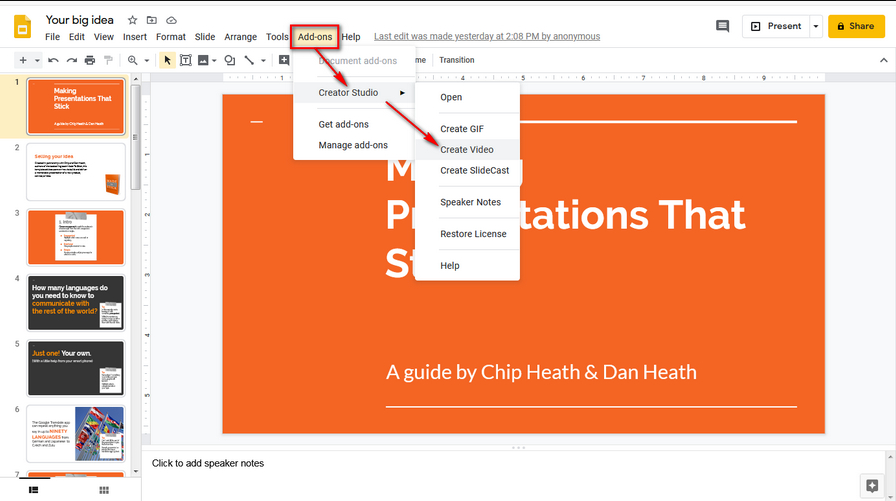 3. After a brief moment, the Creator Studio sidebar will appear on the right-hand side. Enter the desired width for the converted video (up to 1600 pixels for the basic version), and the video height will automatically adjust to maintain the aspect ratio of your presentation.
4.  Specify the time interval in seconds between slides (no more than 4 seconds). Next, choose the Video File (MP4) option as the export format.
5.  Finally, click the GO button to initiate the video rendering process. Once the process is complete, the MP4 file will be saved in your Google Drive. You will also notice a download icon next to the Video File (MP4) option. Simply click on the icon to download the video to your local drive.
Once converted to a video, you have control over the playback, allowing you to set the duration for each slide. This ensures that the content is presented at a consistent pace and eliminates the risk of viewers skipping or missing important information.
The presentation can be viewed offline without requiring an internet connection. This is particularly useful in situations where internet access is limited or not available.
Image Credit: Video Converter Factory