Podcasts have become one of the most consumed forms of content by millions of people around the world, due to their ability to drive ideologies, themes, and ideas as well as promote personal and corporate brands.
According to a 2023 report released by Edison Research this month, 64% of Americans aged 12 years and above (an estimated 183 million people) have listened to a podcast, and 42% of Americans listen to podcasts monthly, which is an estimated 120 million people, and 31% listen to podcasts weekly, an estimated 89 million people.
Streaming services have played a significant role in the growth of podcasting, with 43% of monthly podcast listeners saying that they have listened to a podcast on Spotify, and 35% on Pandora, according to a 2019 study by Edison Research which took a look at the audience for podcasting in America.
If you are looking to get into the creative space of podcasting, this article will show you how to easily create and distribute podcasts for free using Anchor, a podcast hosting platform that offers powerful DIY tools for beginners, pros and everyone to own a podcast.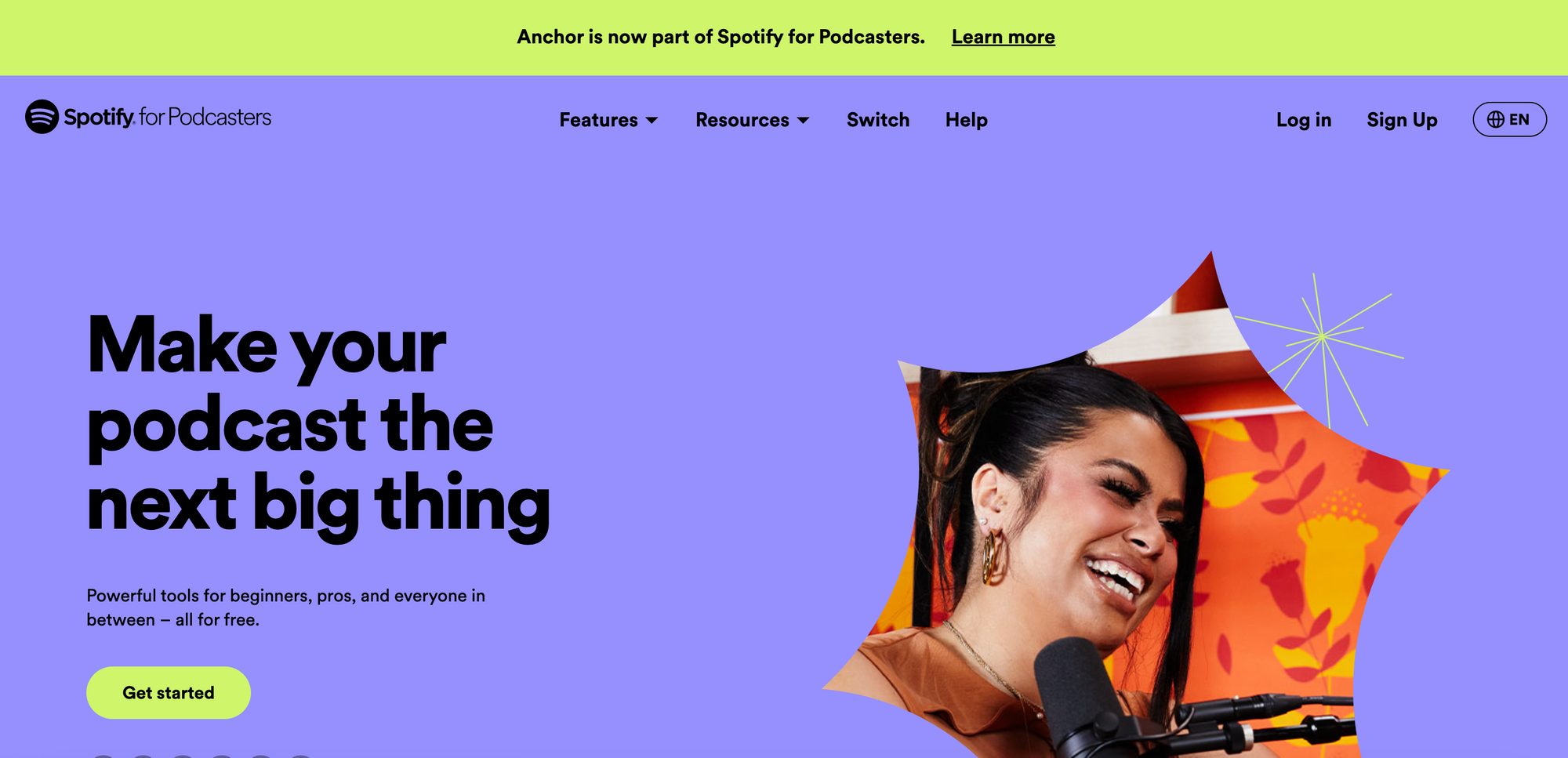 The Spotify-owned platform was recently merged with Spotify for Podcasters to create an all-new, first-of-its-kind platform with everything needed for an individual to build a podcast including interactive tools, monetization features, and management features.
The platform is home to podcasters in over 150 countries globally and its user-friendliness can be used to create and distribute audio formats.
Setting up your account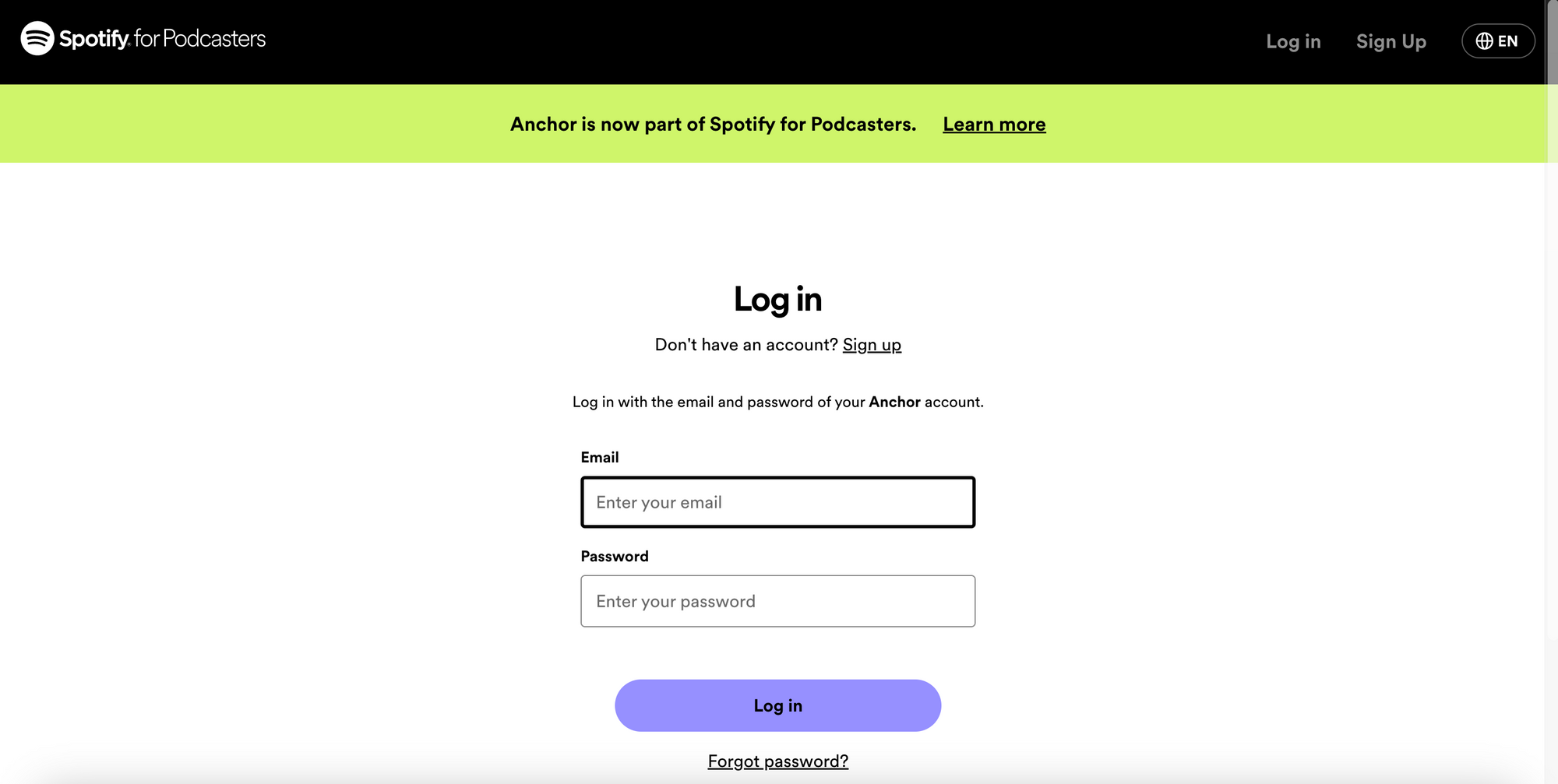 The first step towards owning a podcast on Anchor requires signing up with a functional email, preferably a Google mail account as it would be a point of reference between Anchor and the creators using the platform. A functional email is used for account verifications, set for monetization and statistics tracking.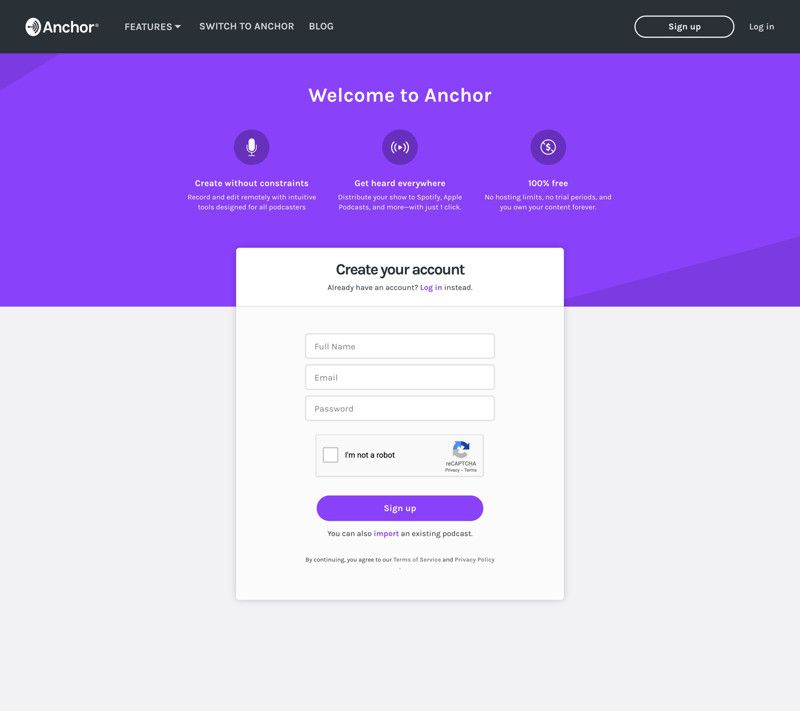 Upon signing up with the platform, a unique username is required alongside the image to distinctively place your uniqueness as different from other podcasters on the platform. This helps a creator in being different irrespective of the topic selection he or she decides to talk about on their platform.
Then, a good description of what your podcast is and what it is about is required to give your audience what to expect. This builds and eases curiosity at the same time for your audience.
Producing your podcast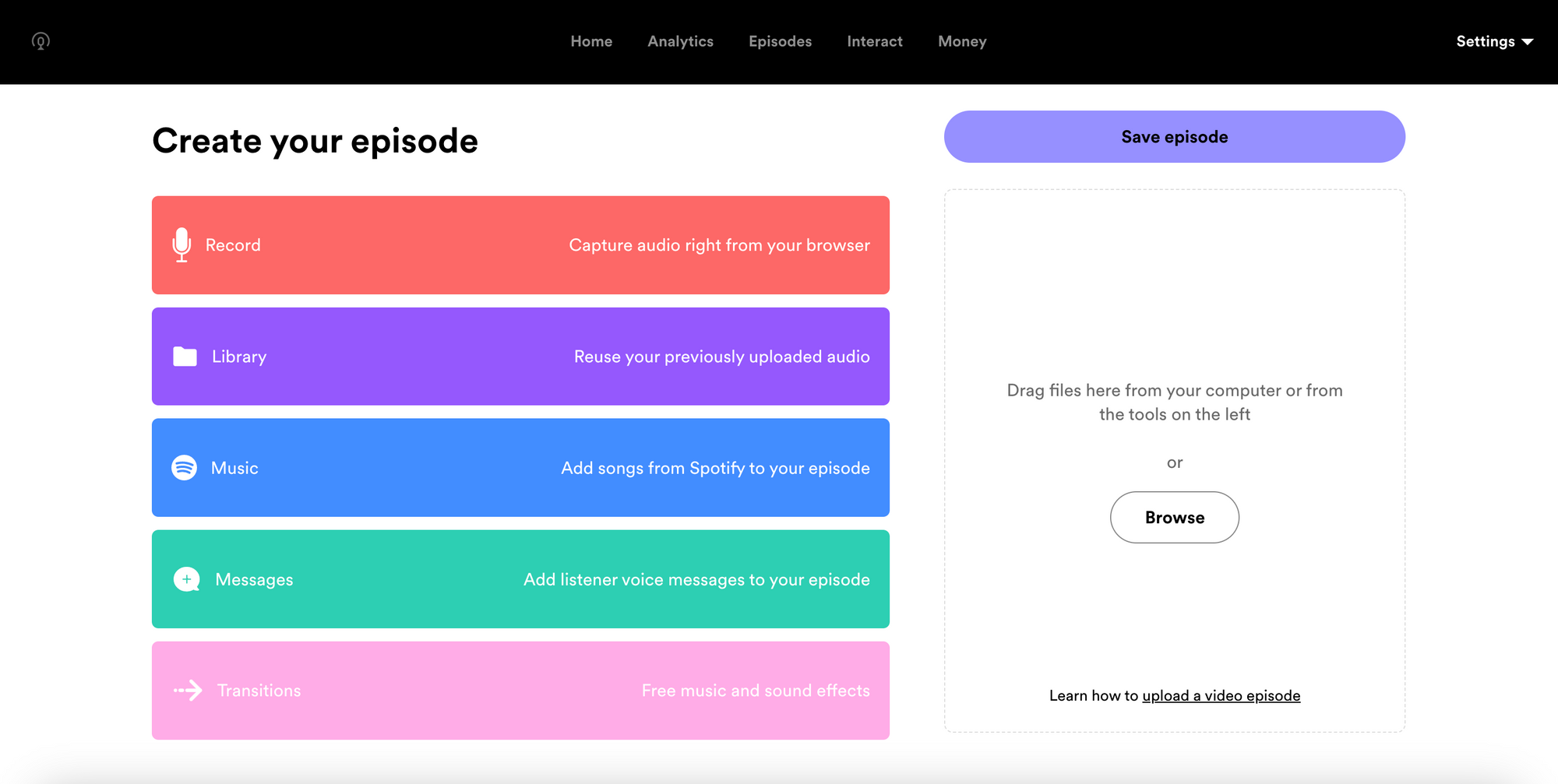 If you have zero knowledge of the tools and mechanics of production, Anchor's platform gives you the opportunity to produce podcasts from its recording to editing. Recording of podcasts can be done either via the web or the mobile platform.
This way, the production and copyright control is in the hands of the user as they are provided with editing tools, sampled background music to play in the background, and a preview option before distribution. It can further be recorded and uploaded on the platform. Also, the platform allows individuals in different countries to be able to record together via a unique shareable link.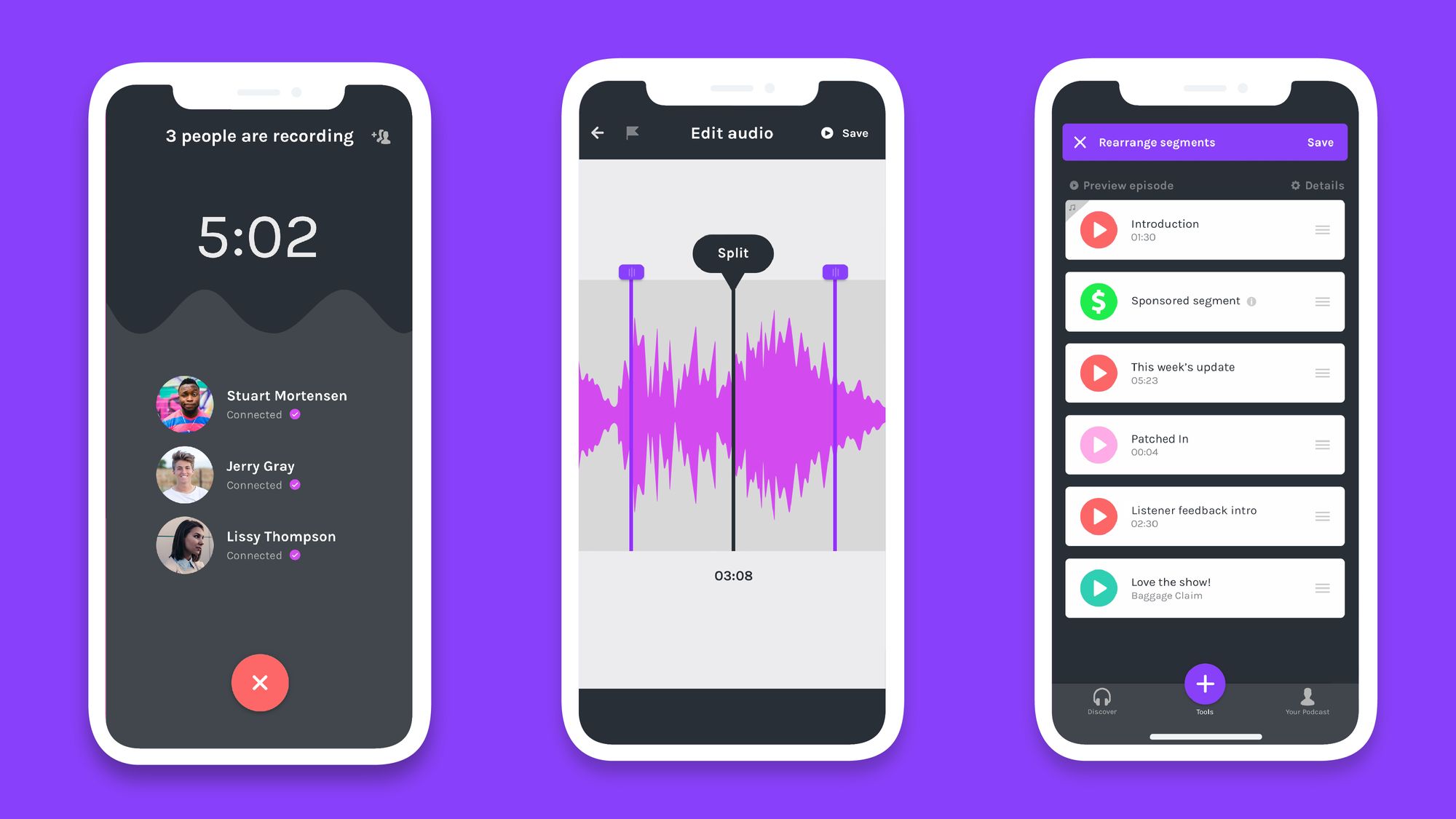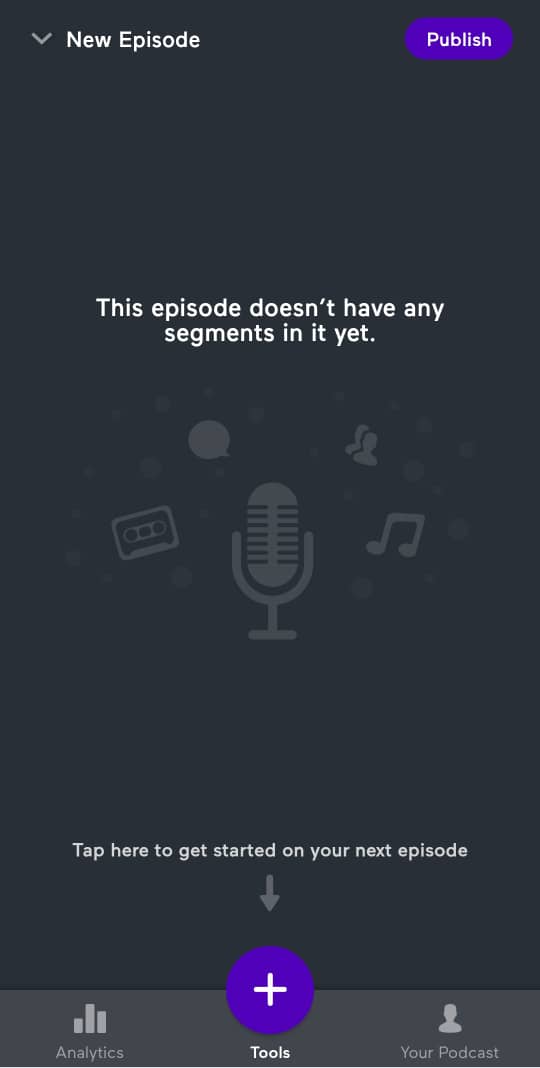 Although most experienced podcasters either have an engineering or production skill set before they sign in, beginners are not so exposed to the audio production of the podcast. This has produced noisy podcasts and a few with distorted sounds. How can this be salvaged?
The positioning of the microphone for the mobile device is expected to be at an angle of 90, which is 6-12 inches from the mouth to get a qualitative sense of sound and away from plosives. Also, a quiet room is suggested to have less external interference in the production of the podcast.
Distributing your podcast
Before Anchor's combination with Spotify for Podcasters, its pioneer mainstream means of distribution was on the platform and Spotify (exclusively). Podcasters enjoyed the Spotify-rich audience.
Currently, the platform provides a standardized system for the distribution of the podcast via RSS feeds. This way, it expands the podcast's reach, giving it visibility and currently the new combination allows podcasters to monetize.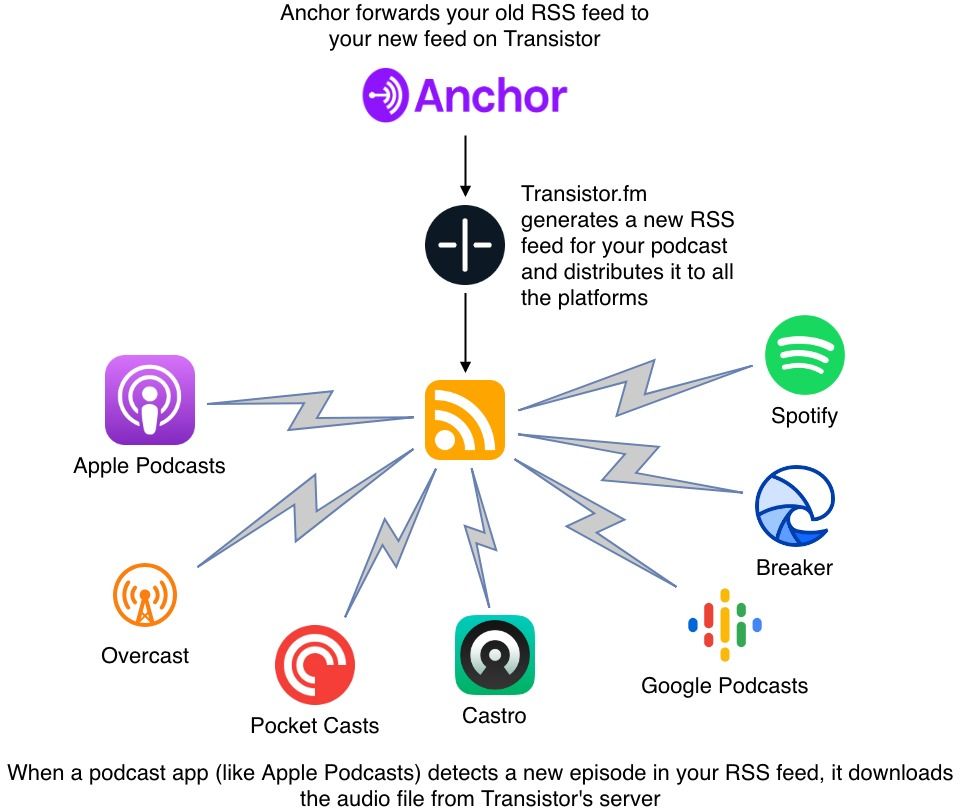 The RSS feed gives distribution on Apple Podcasts, Google Podcasts, Overcast, Amazon Music, iHeartRadio, Castbox, Pocket Casts, Radio Public, and Stitcher – all platforms affiliated with the Anchor platform.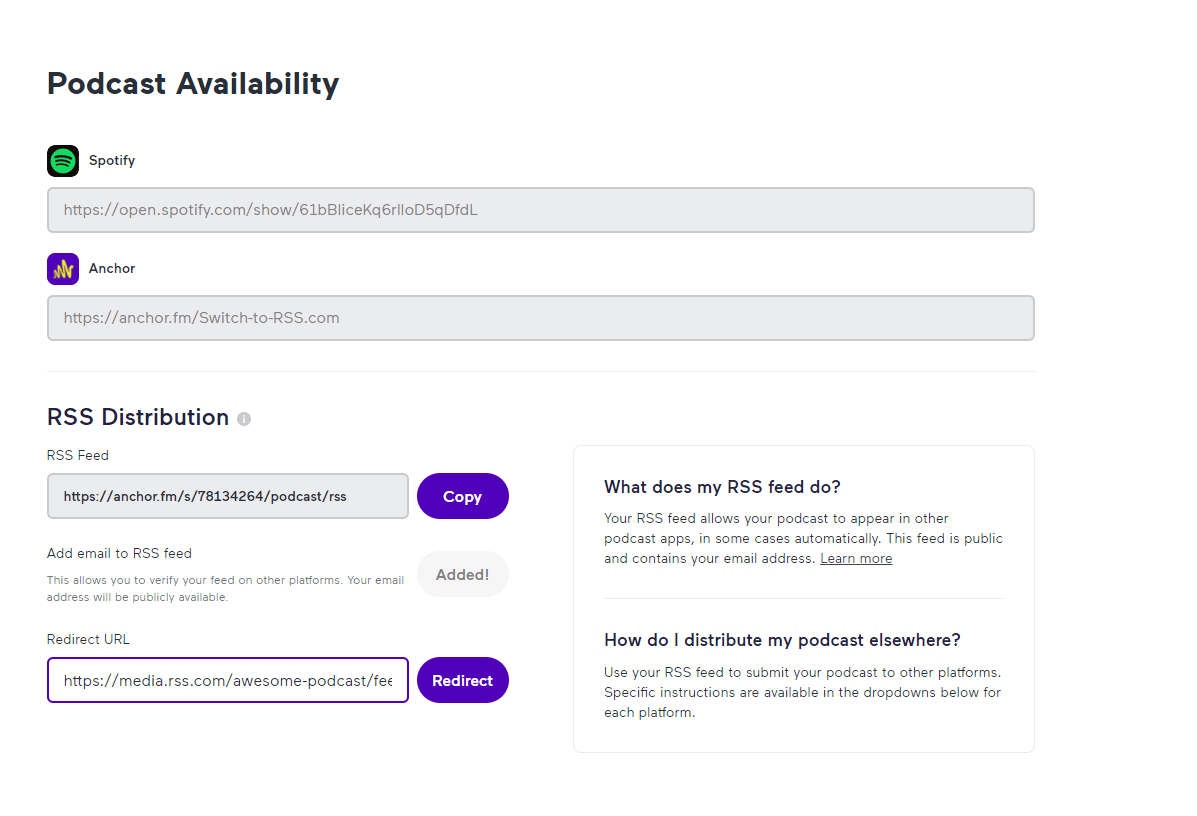 Registration to these platforms is done using their portals and registered emails. This way, uniformity is achieved and upon the completion of registration, it is expected to copy the links from these platforms back to their portals on the Anchor platform.
With this done, there is little or no need to distribute them as publishing on the Anchor expands it further. Also, the expansion of these platforms allows podcasts to be featured on various playlists.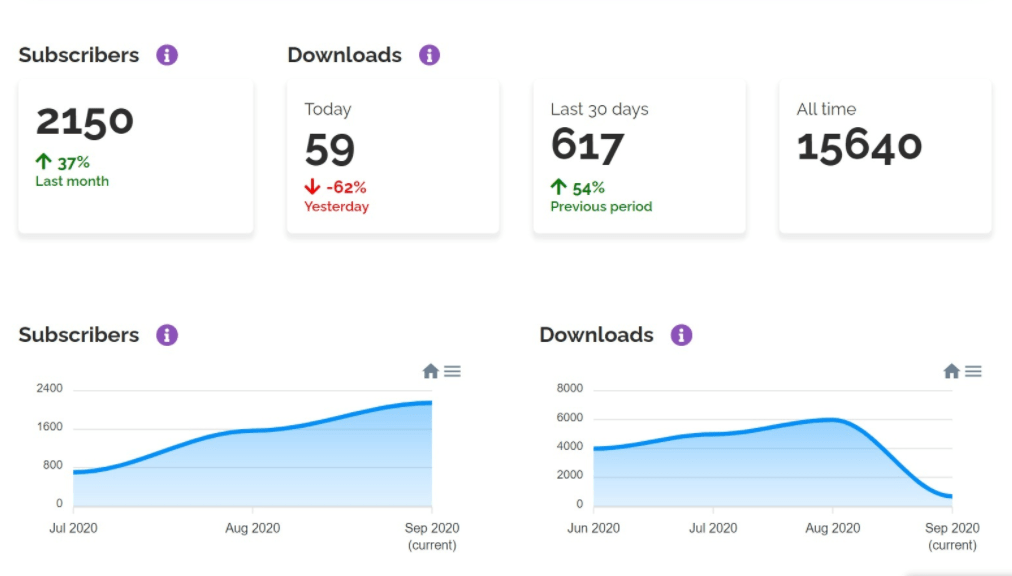 Conclusion
Podcasting has never been as simple or accessible – as it is with Anchor.
I think that the Anchor platform offers a great way to launch and grow your podcast without the need for technical skills or assistance. With its free hosting service and cool features, young people have the opportunity to become creators and monetise their talents.
I would highly recommend it for beginners who are starting their journey into podcasting.