According to a report by Counterpoint's Made in India service, smartphone shipments from India declined by 3% YoY in 2022, primarily due to softening consumer demand in the second half of the year.
The entry-tier and mid-tier segments were most affected, with shipments falling by 19% YoY in the last quarter.
Despite the decline in volume, the value of 'Made in India' smartphone shipments grew by 34% YoY, driven by the trend of increasing premiumization and exports of premium smartphones, particularly from Apple.
Apple's 'Made in India' shipments rose by 65% YoY in volume and 162% YoY in value, taking the brand's value share to 25% in 2022 from 12% in 2021.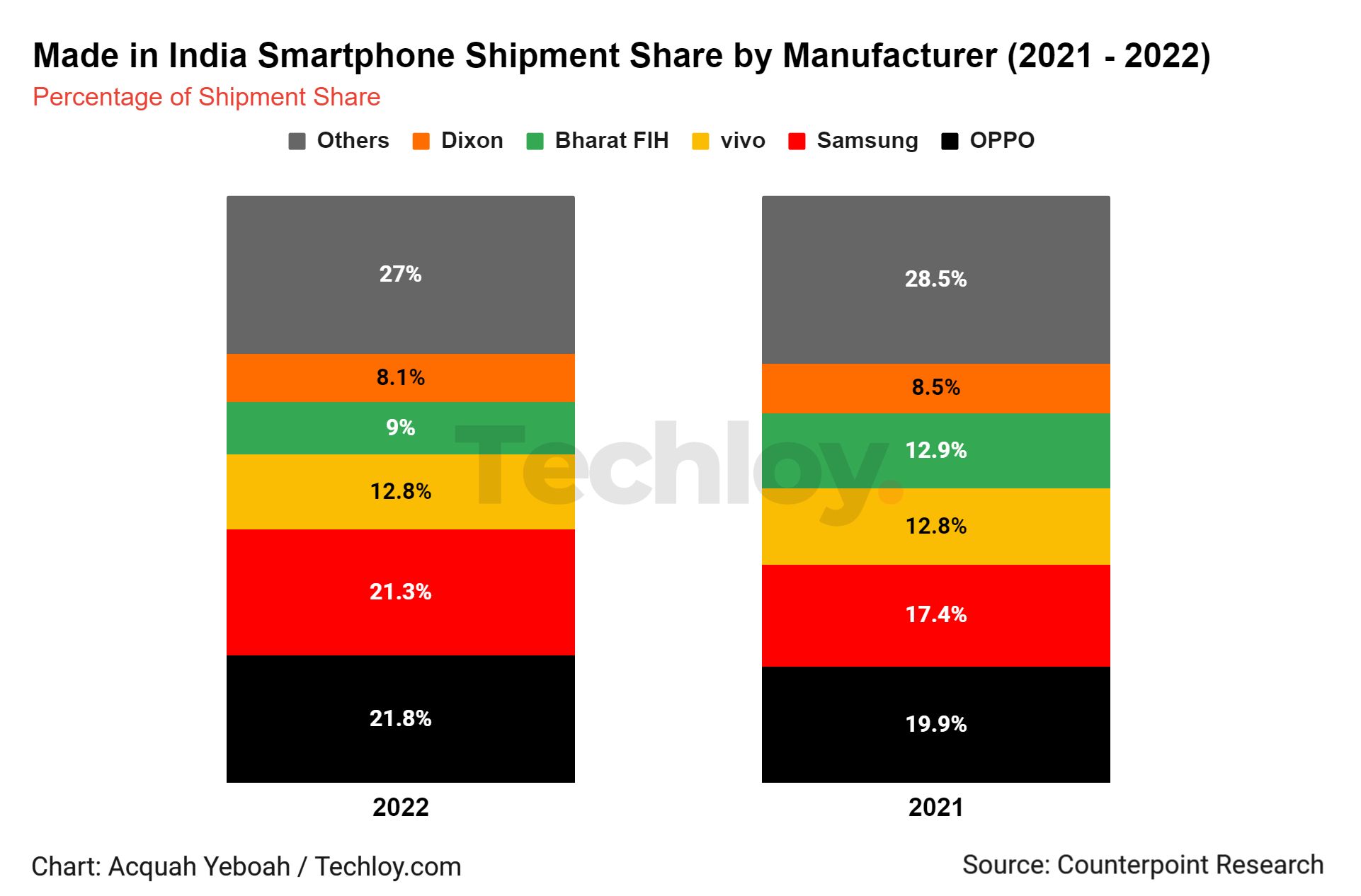 However, premiumization trends are benefiting some manufacturers, with Apple's EMS partners Foxconn Hon Hai and Wistron being the fastest-growing among the top 10 manufacturers in Q4 2022.
Samsung emerged as the top smartphone manufacturer in Q4 2022, followed by OPPO, whose manufacturing shipments fell 31% YoY due to inventory issues in the entry-tier segment.
The report notes that the contract manufacturing landscape is expanding, with multiple EMS players increasing their output, driven by the PLI scheme. The report indicates that the Indian government's recent disbursement of PLI incentives has boosted overall local manufacturing.
The government is expected to focus on developing the overall ecosystem and play on India's strengths, such as developing local talent, improving overall infrastructure, and building favourable export and trade policies to make India a preferred destination for electronics manufacturing.