Already feel inundated with three Meta apps in your social media app library? Well, brace up for another one as the social media giant is reportedly exploring a standalone decentralized social network for sharing text updates.
The text-based app, set for release in June, could be a direct competitor to Twitter, per a Bloomberg News report, citing sources. In March, Techloy reported that Meta was working on a decentralized social app code-named P2, although details were scarce at the time. However, a recent ICYMI Substack newsletter by Lia Haberman, a lecturer specializing in social and influencer marketing at UCLA, sheds light on the app's potential appearance.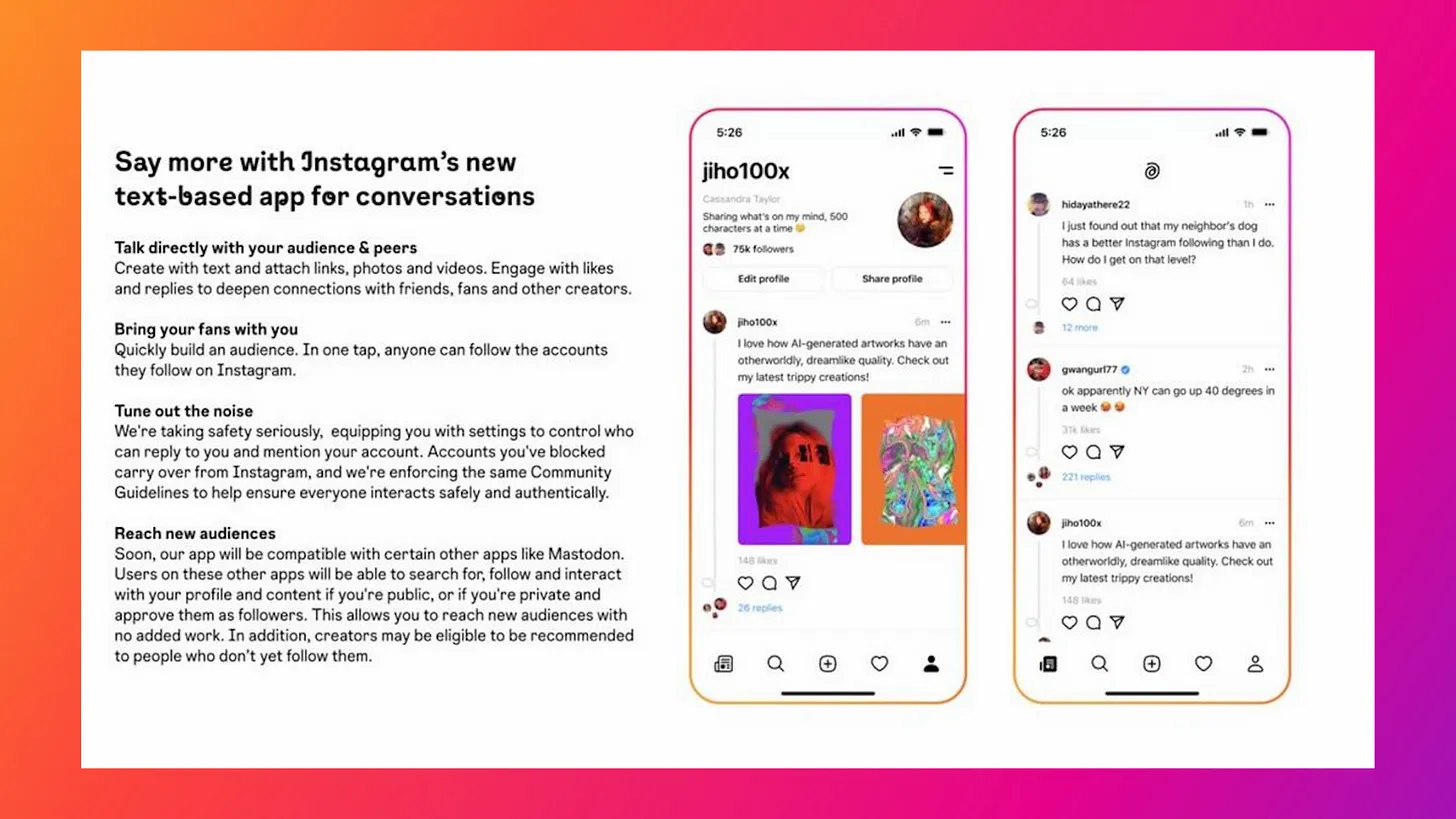 The newsletter showing two leaked screenshots from a Meta marketing slide suggests that it bears resemblance to Twitter, incorporating features such as a centralized feed showcasing followers, recommended content, and the ability to post text updates of up to 500 characters (slightly longer than Twitter's traditional 280-character limit), as well as videos and images.
The report also mentions that the decentralized app will be built on the foundation of Instagram and may be compatible with other platforms like Mastodon.
Meta is said to be testing the app with celebrities and influencers and has been engaging in discussions with select creators for several months. However, none of these individuals have been granted access to the full version of the app, according to insiders familiar with the project.