Only the U.S. tops global player spending in the mobile games market.
Japan, ranked as the second-largest mobile games market in the world by revenues, saw its revenue decline year-on-year for the third consecutive quarter in Q1 2022, by 18 percent to $4.2 billion, according to data from Sensor Tower.
The Asian country, which was displaced by the U.S. back in mid-2019, could be experiencing the longer-term impacts of the global pandemic and lockdowns, according to analysts.
Although the U.S. remains the world's largest market for mobile game revenue, surpassing $6 billion in 2021, the market declined by 10 percent year-over-year in Q1 2022.
Meanwhile, Taiwan, the fifth-largest market in the world, saw its mobile game revenues increase by 7 percent year-on-year to almost $700 million during the last quarter.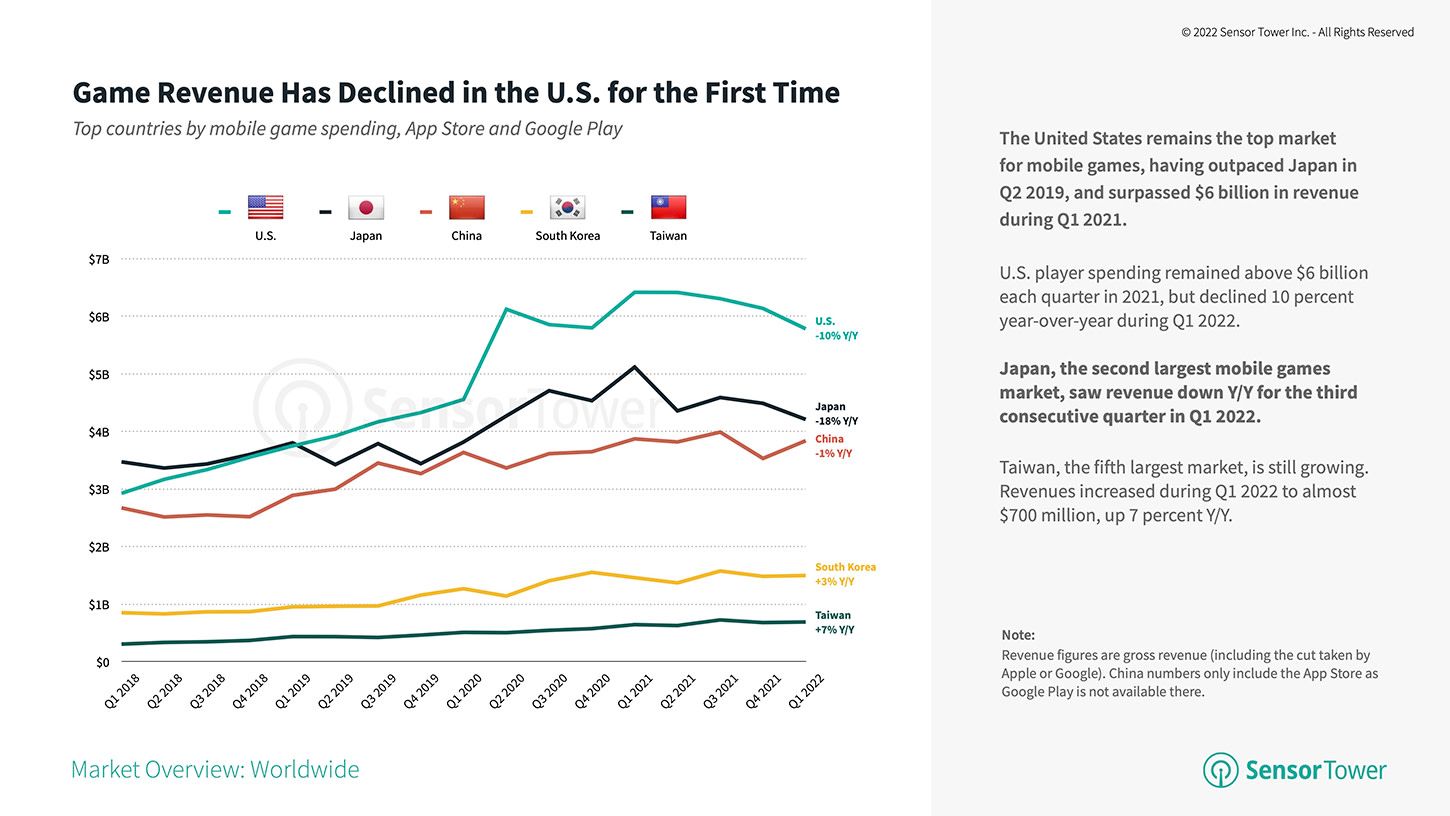 [Source: Sensor Tower]