The Latin American smartphone market remained resilient in Q1 2022, after a strong performance in 2021, although shipments fell slightly by 3% year-on-year to 31 million, according to data from Canalys.
Samsung maintained its market leadership position with a share of 43%, shipping 13.4 million units.
Although second-placed Lenovo shipped 5.5 million units, with an 18% market share, the company suffered the biggest decrease of 20% in terms of annual growth among the top five smartphone brands in the region.
Xiaomi, which came third, with 4.3 million units shipped, grew its market share from 11% in Q1 2021 to 14% in Q1 2022.
Apple ranked fourth, helped by an improved supply of its iPhone 13 series, yet with a paltry 1.5 million units shipped and a 5% market share.
OPPO entered the top five for the first time, thanks to its strong performance in Mexico, as the company saw a 34% annual growth, with shipments increasing from 700,000 units in Q1 2021 to 1 million in Q1 2022, at a 3% market share.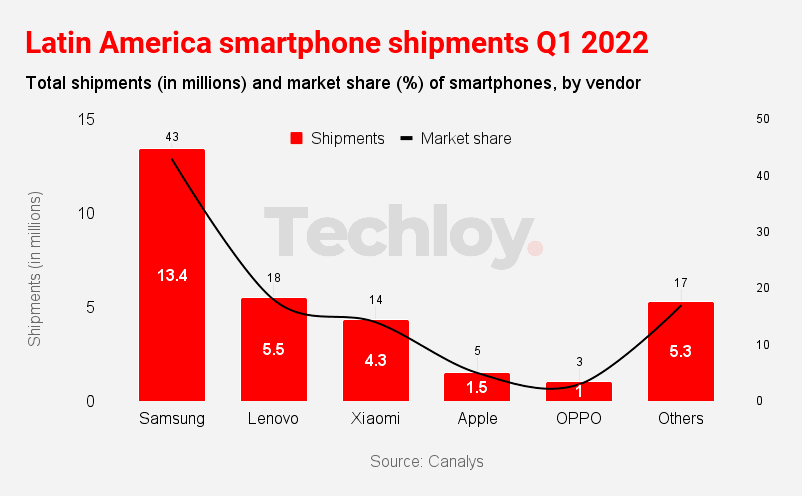 (Source: Canalys)