The startup scene in the Middle East and North Africa (MENA) region witnessed a significant decline in funding, as per the latest report by MAGNiTT, a data platform for startups in the region.
According to the report, MENA-based startups raised $247 million across 67 deals in March 2023, marking a 67% decline compared to the previous month and a 17% dip YoY. However, the total funding raised by startups in Q1 surpassed $1.1 billion, marking a 17% increase QoQ.
Saudi Arabia led the investment charts with $175 million across 20 deals, mainly attributed to Tamara, a buy now pay later (BNPL) startup, which raised $150 million in a debt financing round led by Goldman Sachs.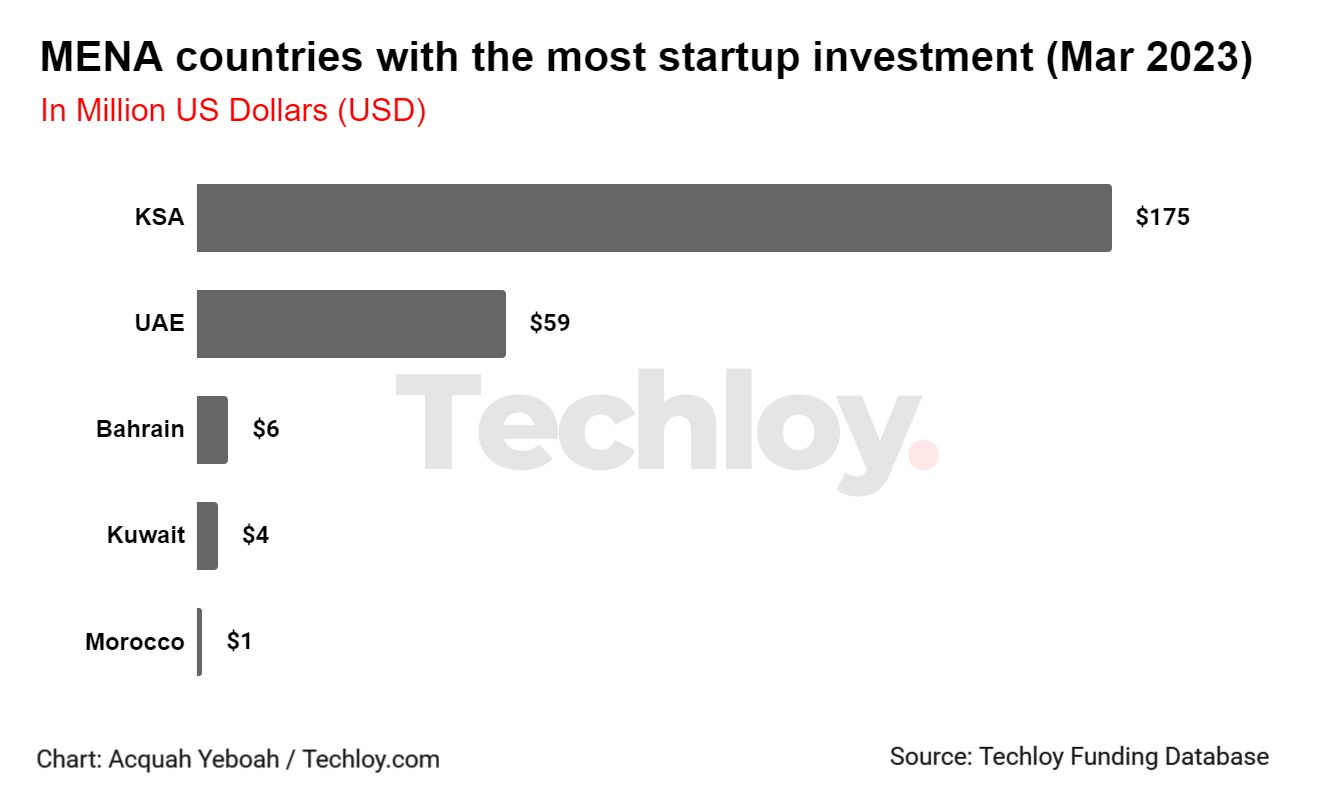 The UAE came in second with $59 million across 18 deals, with fintech, foodtech, and edtech sectors leading the charts.
While late-stage funding activities witnessed a significant lull, the report suggests the earliest stages of funding witnessed noteworthy investor traction, accounting for the majority of transactions. Fintech remained the preferred sector for investors, with 73% of VC activity in March.
However, the report noted a concerning trend that male-led startups attracted 98.8% of the total amount raised, with female founders and gender-mixed teams securing only 1.2% of funding.
Eight startups did not disclose their financial details, including Almatar, Vuz, Nuqtah, telfaz, Amplifidor, HORIZOONX, Ygii, and neutrality.one.