Meta, the parent company to the social media giants – Facebook, WhatsApp, and Instagram – saw its net profit plunge by more than 50%, and the company's shares fall nearly 20% in after-hours trading as global economy slowed down, inflation soared and investors began paying more attention to costs.
The company's overall stock has plunged more than 60% this year.

The Big Tech firm released its financial earnings for the third quarter of 2022 with dreadfully poor figures as reveneu got hit hard by its increased spending on the metaverse and its slowing growth in social networking and digital advertising struggles to compete with TikTok.
Meta, after its name change from Facebook, a rebrand that saw the company focus on building the "metaverse," a shared virtual environment that it bets will be the successor to the mobile internet, has pillowed billions of dollars into the emerging technology causing the company's expenses to spike.
In its third-quarter report for 2022, cost and expenses grew 19% YoY, from $18.6 billion to $22 billion which was largely driven by its increased spending on the metaverse.
Revenue also stood at $27.71 billion, a decrease of 4% year-over-year from $29 billion the previous year, as advertising revenue also took a dive.

With the surge in spending and falling revenue, the Silicon Valley giant's net income sat at $4.4 billion, down 52% from the $9.2 billion in the year prior.
Meta's Third Quarter 2022 Financial Highlights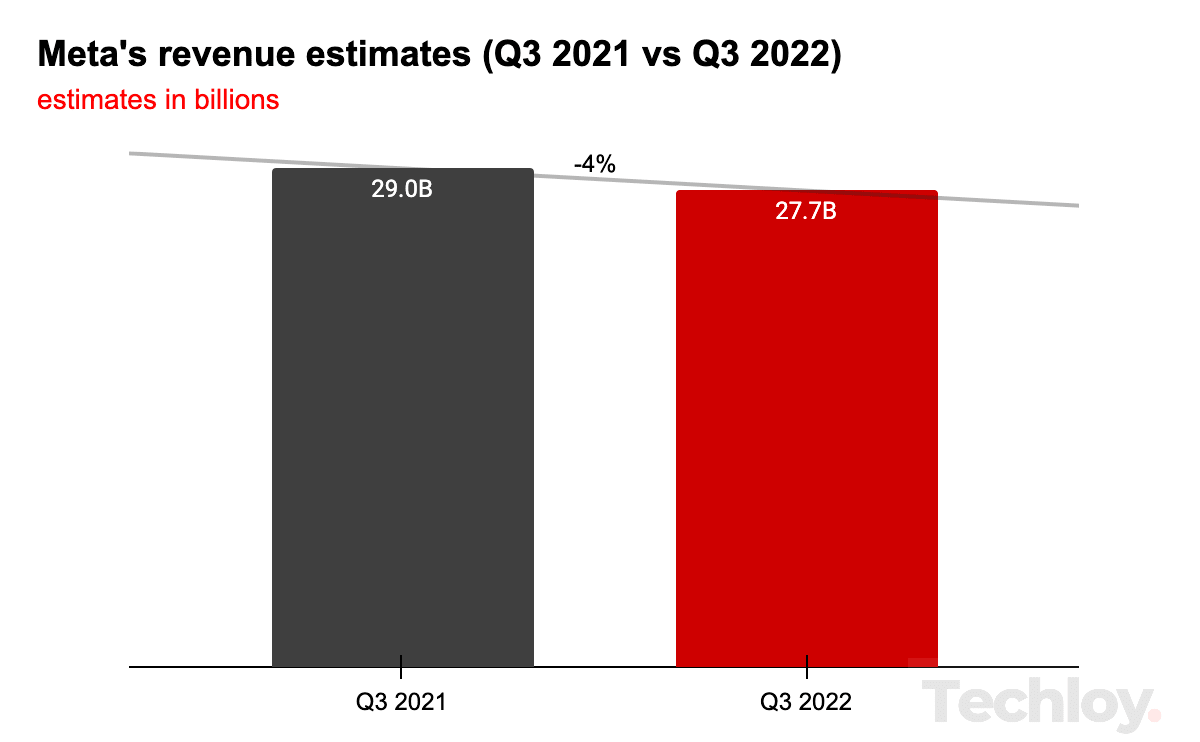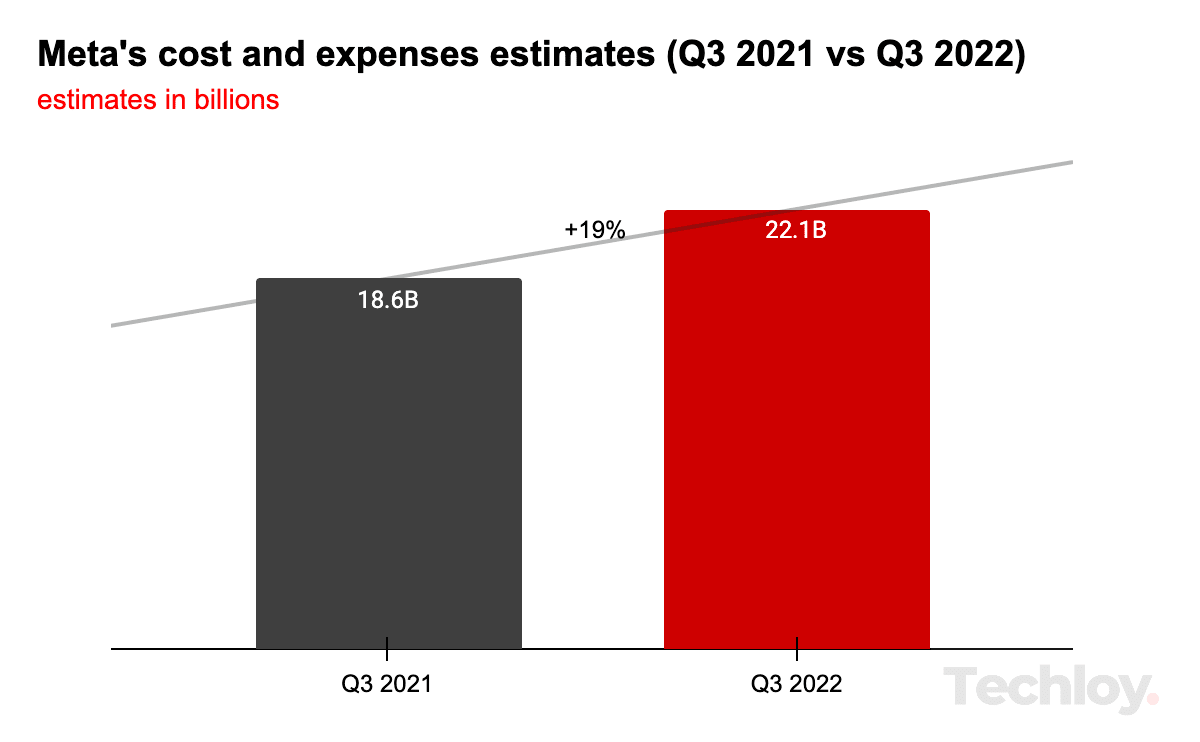 Meta is now forecasting revenue of approximately $30 billion in the fourth quarter, a sigh from the earnings from a year ago.