Facebook parent Meta has posted an unexpected increase in revenue for the first quarter after three straight periods of decline in its first quarter 2023 results.
Revenue marked an increase of 3% year-over-year and 6% year-over-year on a constant currency basis to reach $28.65 billion from $27.9 billion in the previous quarter. This figure exceeds Wall Street expectations of $27.65 billion, according to Refinitiv.
However, despite positive revenue growth, hefty restructuring charges and Metaverse spending bites hard into the tech giant's sales revenue sending its net profit sprawling 24% below the $7.5 billion reeled in the previous year's quarter.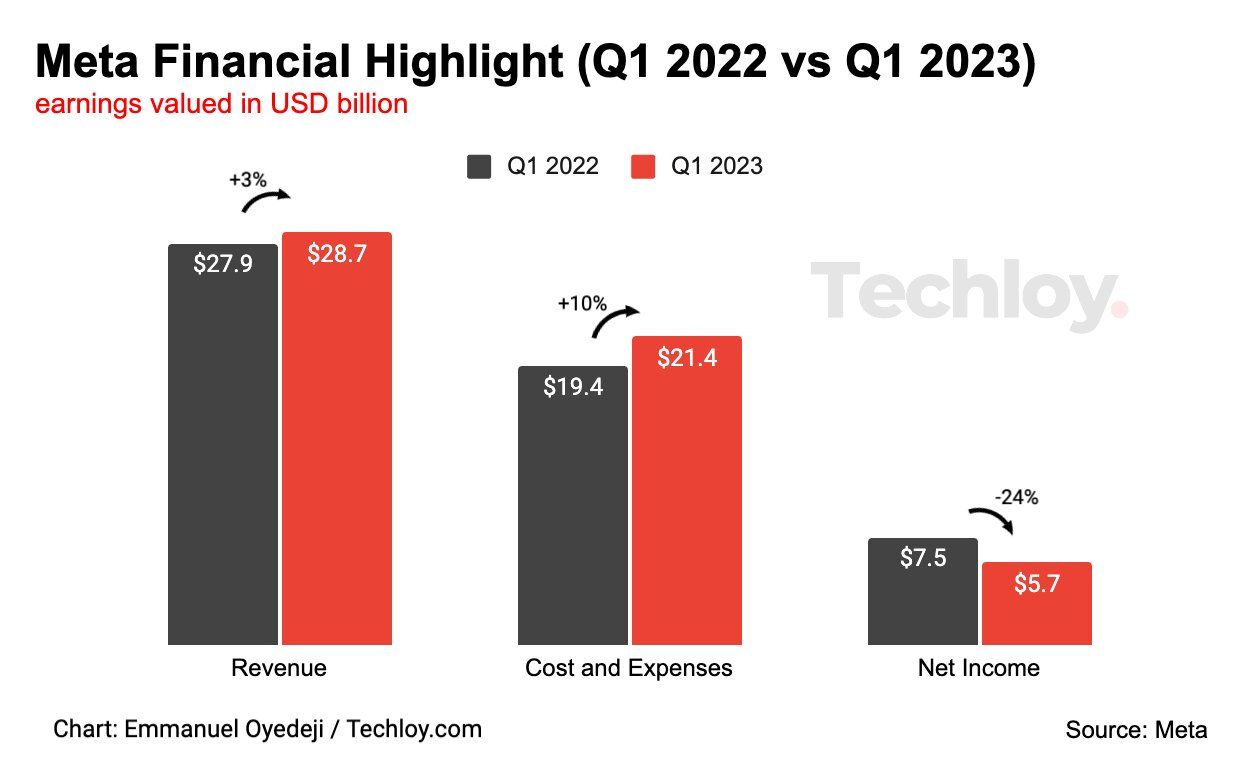 Meta had embarked on a cost-cutting since last year, with a series of job cuts, resulting in some 21,000 layoffs.
Looking ahead, Meta has provided a positive outlook for the second quarter, with revenue expected to be between $29.5 billion and $32 billion. This outlook exceeded the expectations of analysts, who had predicted revenue of $29.5 billion, according to Refinitiv.